Were you too creative while typing a document? When this happens, you often ignore the casing of the text to be quicker and not to see off writer's block. That's why you usually focus on something other than document casing, as you are busily inputting your ideas and research—no need to take more time writing and ensuring the casing standard or title capitalization. This post shares some of the best online tools to change the Case of a Text using online tools.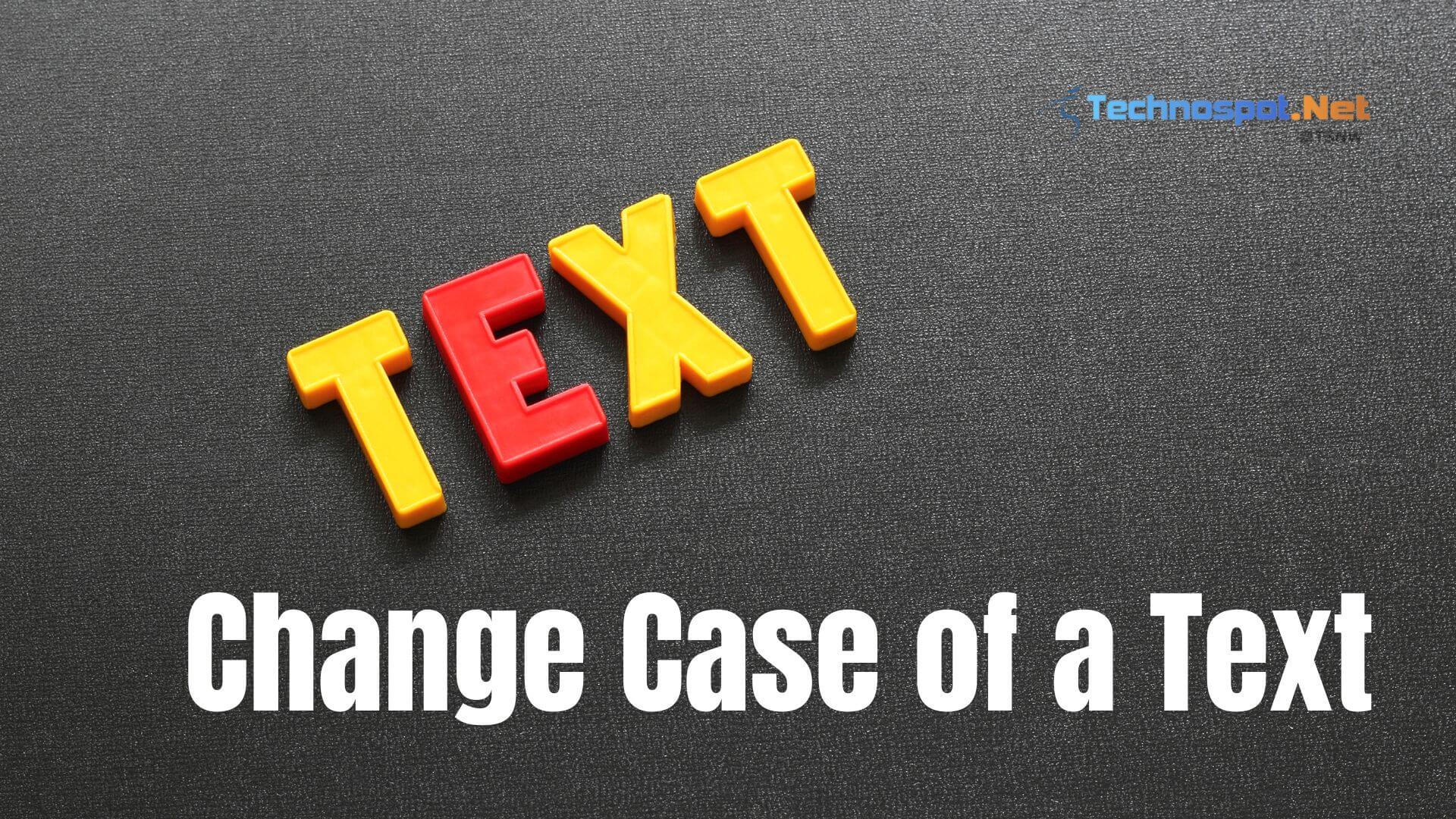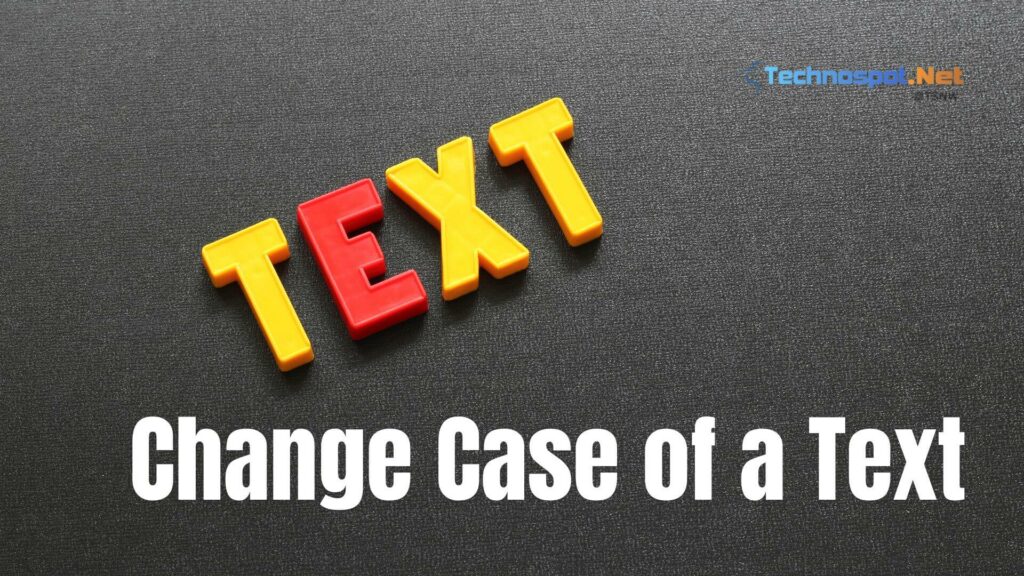 Online Tools To Change Case of a Text
There are three best tools to change the case of a text. All of them are efficient, yet it depends upon your purpose and user-friendliness which one you want to go for!
Below-mentioned is a list of the same:
Capitalize My Title
Case Converter
Convert Case
They are also called text case changers. Make sure to pick what works best for you.
1] Capitalize My Title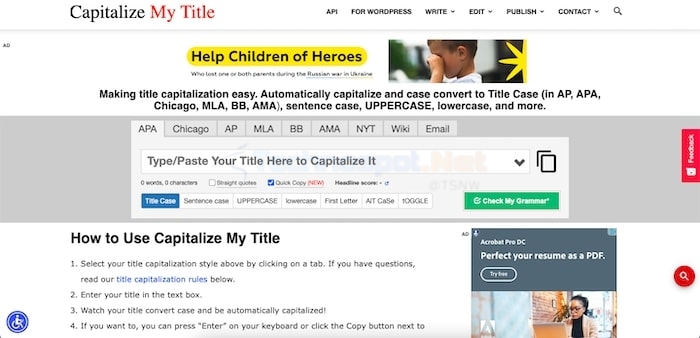 Capitalize My Title is the leading case converter tool amongst writers and students. With a comprehensive range of presets, it gives you desired outputs on specific inputs.
Features
Let you specify straight quotes.
APA, Chicago, AP, MLA, BB, AMA NYT pre-formats for case changing
Efficient and reliable
Written guide which tells you the functions of a particular presets
Title Case, Sentence Case, UPPERCASE, lowercase, First Letter, AlT Case, tOGGLE, and more casing styles
The search text option lets you discover more such tools for letter formatting
Enabling the Quick Copy option on Mac or Windows allows you to copy the generated output to the clipboard with shortcut keys
Pros
Multiple options for capitalization
Mobile-optimized website
No sign-in required
It has a WordPress extension, also
Cons
Check out the tool here
2] Case Converter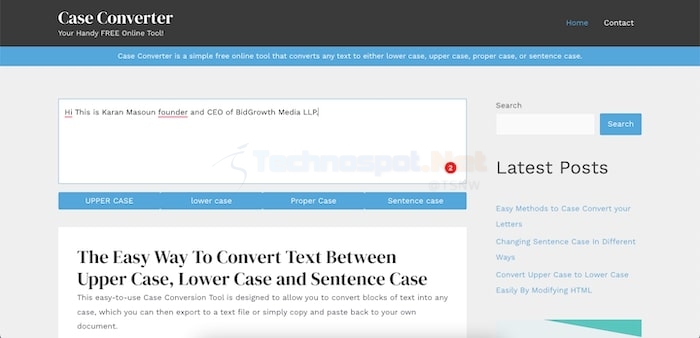 Case Converter works well for you when you want the most basic case conversion tools. With minimal pop-ups, redirects, and fewer features, it will be pretty convenient for you.
Features
Converts text to different styles, such as upper case, lower case, title case, and sentence case.
Can convert words, groups of words, or even sentences
User-friendly interface that allows users to input and convert text with a few clicks effortlessly.
Responsive design that works well on a variety of devices. These include desktop computers, laptops, tablets, and smartphones.
Pros
Mobile optimized site
No pop-ups
Beginner friendly
It has several blogs to help you learn more about it
Cons
Does not have advanced pre-formatted case conversion features
Check out the tool here
3] Convert Case
When Capitalize My Title is quite advanced, and Case Converter seems too essential for your purpose, the Convert Case walks in. It's an intermediate online tool for this purpose. These do have plenty of options for stylized writing, also.
Features
It has several predefined formats like Sentence case, lower case, UPPER CASE, Capitalized Case, aLtErNaTiNg cAsE, Title Case, and InVeRsE CaSe.
A list of all the formats lets you better know the purpose of each
Even has browser extensions like that Chrome, Firefox, and Edge
It also displays the word count, character count, and line count of inputted text
Inbuilt button to copy the text to the device clipboard, clear the text, or download the text file
Let's you change the case of text from different languages, also
You can even donate and contribute to the developer with the Buy me a coffee button
Pros
Mobile-responsive site
Easy to use
Multi-language case conversion.
Efficient and reliable
Cons
Ads at the header become annoying
Check out the tool here
Conclusion
When you check for the best online tools to change the case of a text, you will have your answer. Capitalize My Title is an advanced and full-fledged tool. However, if you find using it challenging, then Case Convertor is apt if you have basic needs. Further, if you need better features than essentials, then Convert Case is ideal!
What is Title Capitalization?
Title capitalization refers to the practice of capitalizing the words in a title or heading according to a specific set of rules or conventions. In English, the capitalization of titles is usually based on the guidelines outlined in a style guide, such as the Associated Press (AP) Stylebook or the Chicago Manual of Style.
Why Are There So Many Ways of Title Capitalization
There are so many different ways to capitalize titles because there is no one "correct" way to do it. Different style guides, languages, and organizations have developed their conventions and rules for capitalization. What is considered correct can vary depending on the context in which the title is used. Additionally, how titles are capitalized can affect how they look and how easily they are read. Different conventions may have been developed over time in an attempt to create a style that is visually appealing and easy to understand.