The need to have a quick browsing experience is one of the top goals of today's internet consumers. DNS is critical, and there should be an easy way to switch DNS with many DNS services available. In this post, we will review the DNS Jumper software that can quickly change or switch DNS on Windows PC on the go.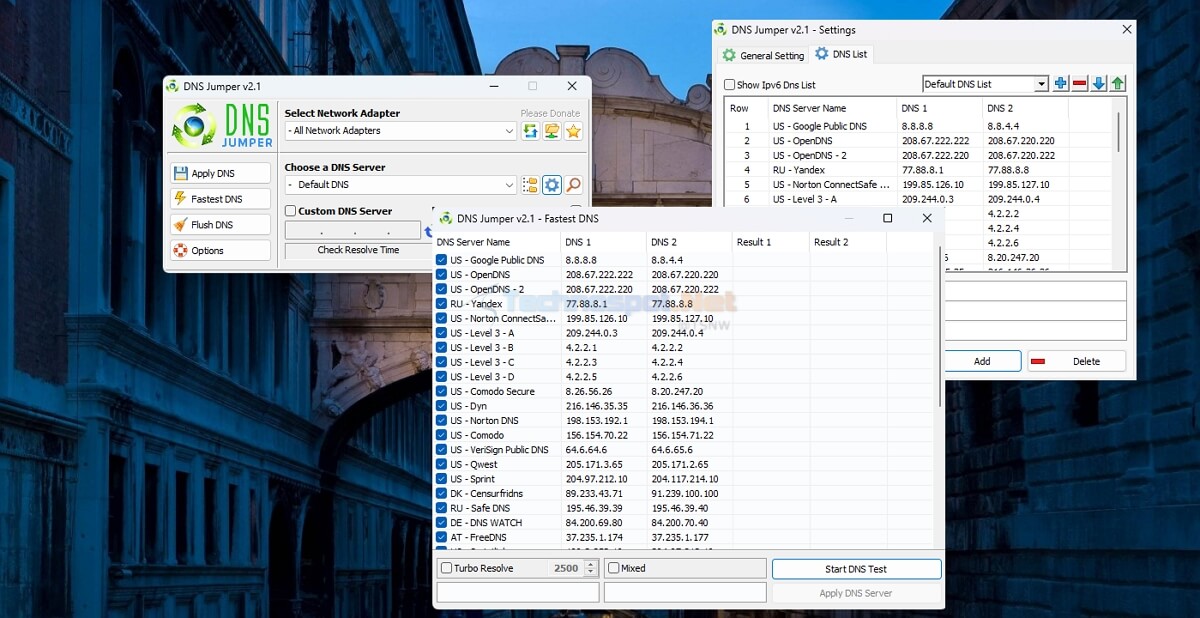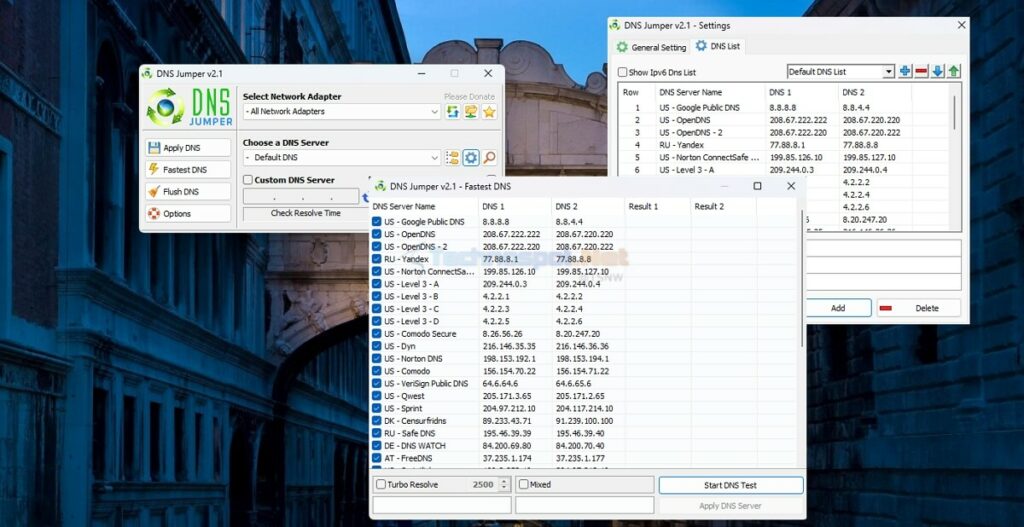 Review: Quickly Switch DNS on Windows With DNS Jumper
Windows users can change DNS settings automatically with DNS Jumper, which usually results in faster internet browsing. The software is easy to use, and you can increase your online security with this application by changing the default DNS offered by the Internet Service Provider. Let's check out the application's features, pros, and cons.
Features
1] Find the Fastest DNS Provider
To avoid having to do it manually, it will assist you in locating the fastest DNS addresses for your needs and connecting to them promptly. Even for beginners, it is quick and simple to use.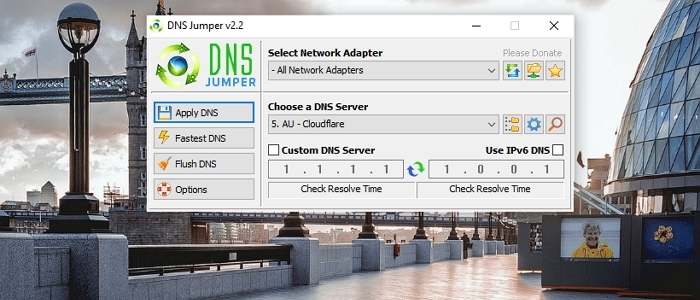 Additionally, by restricting websites that could hurt children's minds and emotions, this program shields kids from unsuitable content while assisting others in accessing prohibited websites.
2] Portable and Simple to Use
DNS Jumper is easy to use and is a fully portable application. You can use it on your computer directly from the drive or on a portable USB drive. No traces will be left in your Windows registry either. This application's main goal is to let you load websites more quickly than usual.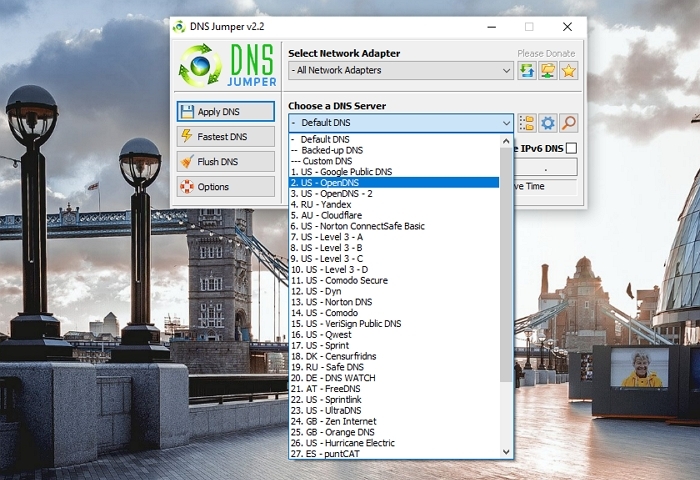 Although it does not enhance download or upload speeds, it does assist with some internet pages and some downloads, and you can notice a sizable difference when using it.
3] Access Multiple DNS services
While using this tool, you can select between many DNS services. As a result, you can connect to your web pages as quickly as possible. It will assist you in identifying all the best servers you can use.
How To Change DNS Using DNS Jumper
Run DNS Jumper with administrative rights after downloading it.
Choose a Network adapter of your choice from Select Network Adapter.
Next, select your DNS under Choose a DNS Server list.
Finally, click Apply DNS after selecting a DNS service from the provided list.
You can always choose the Default DNS option from the list under Choose a DNS Server to set your DNS back to default mode.
Pros
Given below are the pros of using a DNS Jumper:
Access prohibited websites
Quickly switch to a more secure DNS server that increases security
Choose a Family Safe DNS server where you can protect your kids by blocking unsuitable websites.
Accelerate surfing by changing to a quicker DNS server.
Although it is possible to change DNS servers manually, DNS Jumper makes the procedure much simpler.
Cons
Given below are the cons of using a DNS Jumper:
It falls short of specialized software in several applications.
It cannot provide customized search results.
It does not provide a fluid surfing experience between pre-set profiles.
Click here to download DNS Jumper.
Conclusion
Changing your DNS server in DNS Jumper using the above techniques is simple. Once you have downloaded and extracted DNS Jumper's ZIP bundle, changing your server with it is likely the easiest and fastest option. Regardless of what you decide to do, you might discover that servers like Google Public DNS, OpenDNS, Cloudflare, and others are quicker, easy to access blocked websites, and more dependable than your existing one.
Why Do You Need To Change DNS?
If your Internet service seems inconsistent, changing your DNS provider may be a quick and simple way to determine if that is the issue. You can encounter delayed uploads and service while the DNS request is being processed if your ISP has trouble maintaining its servers running without interruption.
Which DNS Services Are Free & Safe To Use?
Given below are free DNS services free and safe to use:
Google Public DNS. IP Addresses: 8.8.8.8 and 8.8.4.4.
OpenDNS. IP Addresses: 208.67.220.220 and 208.67.222.222.
DNSWatch. IP Addresses: 84.200.69.80 and 84.200.70.40.
OpenNIC. IP Addresses: 206.125.173.29 and 45.32.230.225.
UncensoredDNS