Facebook Page URL and username can play a crucial role in increasing your page's popularity. If you are a page admin, you can easily change your page's username according to your requirements. A carefully thought out username is simpler to link out to besides being more memorable to people. That said, a customized URL also offers many other benefits. This guide will tell you everything you need about a Facebook page username. In addition, we are going to cover how to change Facebook page URL and Username. So you can read along to know it all.
Difference Between Facebook Username and Name
There is a significant difference between a Facebook username and a Name. Your Facebook page name has nothing to do with the URL and is simply the name visible to people when you post something on the platform. In other words, it is the title you see when visiting a Facebook page.
On the other hand, your Facebook page's username has to be unique so that users can use it for linking purposes. Plus, it is deeply connected with the page URL and is used in its unique web address as:
facebook.com/username
You can find the FB username preceded by an @ symbol under your Page title.
Rules for Facebook Page Username
While creating a custom username for your Facebook Page, you must follow the rules below.
Your username should have at least five characters and only one username, which should not be used by anyone else.
It can include only alphanumeric characters, i.e., A-Z, 0-9, and full stops ("."). Plus, it cannot have extensions like .com or .net or any generic term.
Your Facebook page username should not represent someone else.
You cannot use capitalization and full stops (".") to differentiate two usernames. For instance, harry.potter.55, harry.potter55, and harrypotter55 are all the same.
It should abide by Facebook's Terms of Service.
To create or alter the username for a page, you are required to be an admin of that page. Moreover, if you have recently made many new Pages, you may not be eligible to create a username for a new one.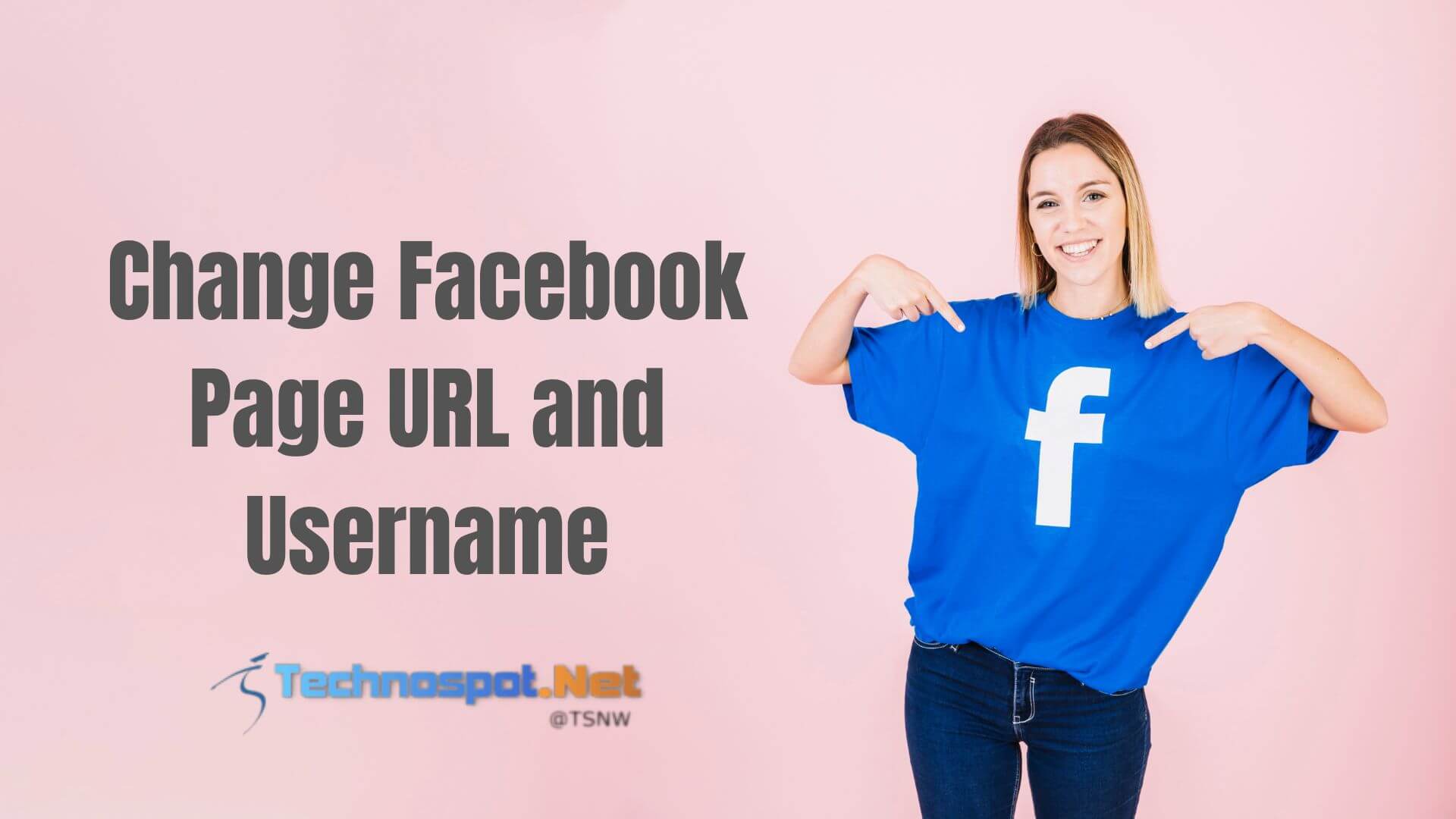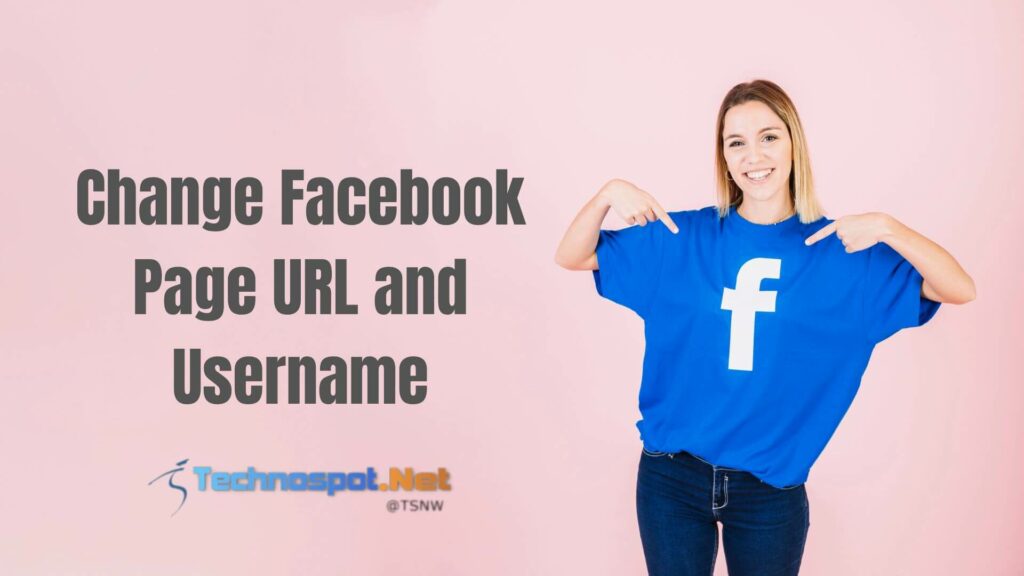 How to Change Facebook Page URL and Username?
Your Facebook Page username appears in its URL and lets others locate and memorize your page. Creating a new FB page will auto-generate the URL based on the username that is difficult to remember. However, you can create or even change your FB Page URL and username anytime.
How to Create a Custom URL or UserName for Facebook Page?
If you have Facebook access to a new page or if you are an admin of a FB Page, then you can create its username in the following way:
Go to the Facebook page.
Tap Create@username below the cover photo of the page.
Type a username in the pop-up window that appears.
Tap Create username if your typed username is available.
Now you will see your changed Facebook Page URL if the username you provided was available and had less than 50 characters. If you can't find your desired username, you must pick a different one.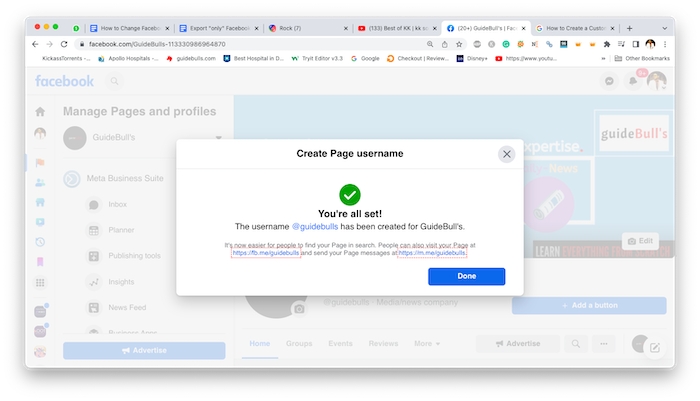 Furthermore, Facebook allows you to change your page's URL if you wish. The steps for the same are as follows:
Head to your Facebook page on a computer.
Go to Edit Page Info.
Change the username of the Facebook page from the top of the page.
Now, this changed username will appear as a new URL for the FB page. To change your FB page URL, you must ensure that you have already created a page username.
How to Fix This Page Isn't Eligible to Have a Username?
A Facebook page needs to have a unique username. If you are not able to create a username for your Facebook Page and getting the error message This Page isn't eligible to have a username, it may be because of the following reasons:
Less than 24 Likes: If your Facebook page has yet to achieve 24 likes, it will not allow you to create a custom URL or username.
No Facebook Post: To be able to change the Facebook Page username or URL, your page should have at least one post.
So, to fix the issue with creating a Facebook username, you must ensure that you have posted at least one post on it and that your Facebook page has at least 24 likes.
Conclusion
We have provided you with an easy way to change the username and URL of a Facebook page. You can choose a username you will be okay with for the long term. Make sure to select a short and unforgettable one. That said, it should relate to your Facebook page's content.
For instance, it can include the name of your business or the individual it represents. If you have any further queries regarding creating a Facebook page username or URL, feel free to drop a comment below.
Can I Change My Facebook Page Address?
Yes, you can change the web address for your Facebook page by logging into your account on a computer and then changing the page's username.
If your page is in the New Pages experience, you can click on its profile picture and then go to Settings & privacy to click Settings. Choose the Edit option next to Username and enter a new username. If it is available, you can click Save Changes. This will change the web address for your Facebook page.
To change a page's web address or username in the Classic Pages experience, you need to visit it and click Edit Page Info in your Page's left menu. After this, click the current page username and provide a new one. If your entered username complies with the guidelines of the Facebook username and is available, then a green tick symbol will appear.
How Do I Create a Username For My Facebook Page?
To create a username for your Facebook page, you must go to the bottom right and tap the three-lined icon. Then tap Pages and open the page whose username you wish to create. After this, tap Create Page @username below the cover photo and type your desired username. Now, check if it is available and choose to Create a username. 
If Facebook doesn't approve your desired username, you need to pick a different one that meets the Facebook guidelines for custom usernames.