Windows 10 Amazing Library feature is one solution if you deal with many folders every day and keep on changing folders to get in there. Though it's cool and lets you create a new Library, there is no way to change the icons, which is a great way to differentiate libraries. By default, you get a general icon.
How to change icons of Windows 10 Library
Replace Library Icons is a small application that lets you change any of the Libraries' icons, and in case you don't like it, you can revert. You can choose the icon from DLL or ICO file.
The software is simple to use, and once you launch it, it will display all the libraries on the right and icons that you can use on the left.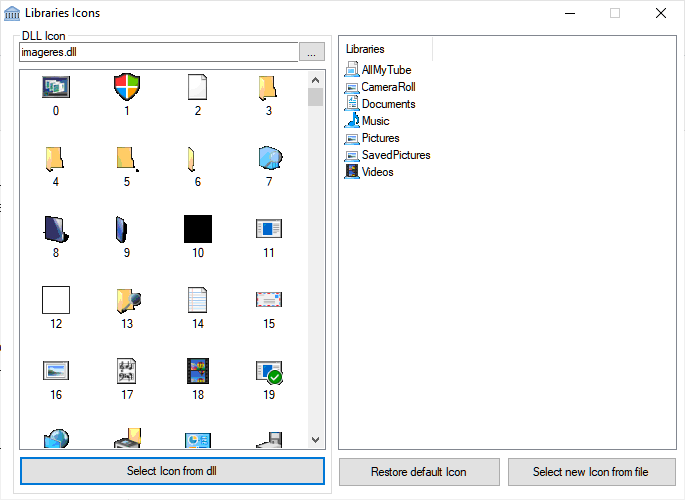 The software offers its own set of icons, which you can use. If you don't like them, you can always use your icon file or DLL and apply them to the libraries. Once it applies, you will have to restart explorer to see the changes.
If you change your mind, you can always use the Restore default icons button to bring everything to the default Windows library icon.
I hope Windows 10 someday will offer straightforward ways to change Windows 10 Libraries' icon just like we have always done for the recycle bin or my computer.
Download Replace Library Icons