Many a times when using certain applications we feel if the default mouse actions i.e. Left Click, Right Click ,  Middle Scroll can be changed to some common actions of the application itself. For example if need to copy paste a lot in application you would like to change the middle button to do paste when you click it.
If you have a Microsoft Mouse you are lucky on this. It comes with Microsoft's IntelliPoint software which lets you change the click behavior on application level. You can download the Microsoft Driver by choosing the kind of mouse from here.
To launch this program search for Microsoft Mouse in your Start Menu and select Buttons Tab.The window should like one below :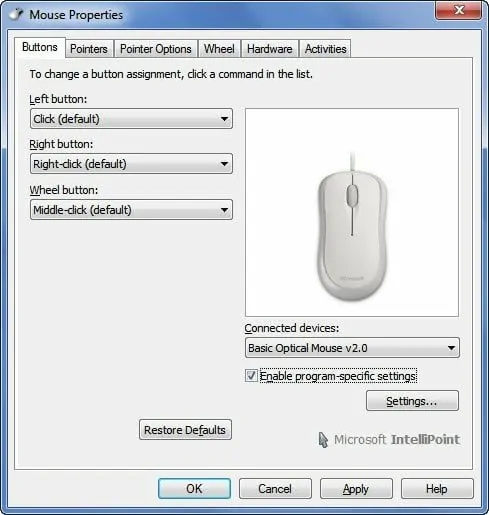 Now to change on application level, check the box which says Enable Program Specific settings and click on Settings. This will open another window where you can add programs and define specific application settings.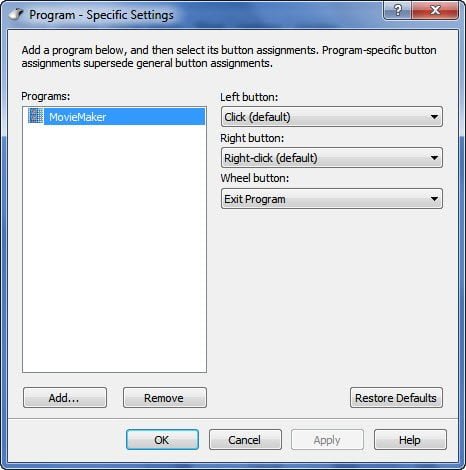 Done that now you can add a program by clicking on the add button and then specify mouse settings for that program. In case the program is not in the list of the Add Button Menu, you can browse and add by choosing Manually Add Programs link at the bottom.
Said that the actions can be changed only to general functions like zoom, Flip, Delete etc. So if you thought initially you can use the menu calls of the application itself that's not possible as of now.
Important Functions to take a look into :
Apart from the default functions, there are three specific actions which you need to take a look into. They can not only help you doing your work faster but very accurately too.

KeyStroke :
If your program is using a special shortcut key which uses a combination of 2 to 3 keystrokes, you can save a lot of time using this. Select KeyStroke and it opens a window where you can repeat the keystroke and it in the box. So next time when you lets say click middle button, it will simulate that keystroke.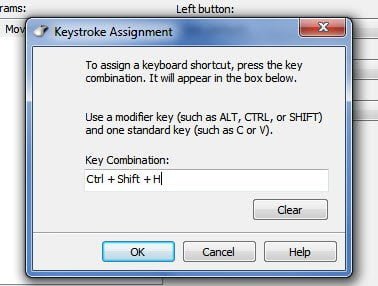 Start : This launches an external program which is specifically useful if you cross transfer data between apps or when you need to refer a particular document often.
Precision Booster : If you are an architect or designer using Photoshop where accuracy pixel by pixel is much required, Precision Booster helps you in slowing down your mouse in response when you move it. In lame terms your ability to choose something very small increases.
Select Precision Booster and it opens another window where you can control the speed and choose when you want to return back to normal mouse speed. This means if you are drawing a diagram it can slow down in a click and when you are done, a click can get you back to normal speed.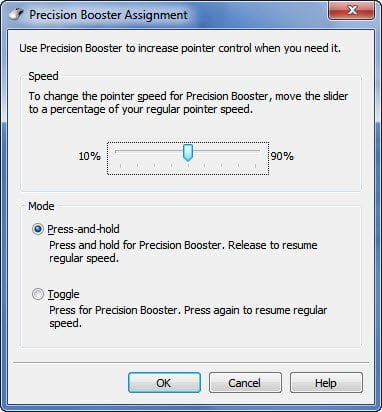 For this you have two modes i.e. Press and Hold and Toggle. IMO toggle is better so the control stays in your hand when to change mouse speed to normal.