Cheat Server is best site which is dedicated to find new cheat codes of video games.  They provide with best and most up to date cheats, hints, walkthroughs. The most surprising was the the detailed description of even the maps of the game, weapons and when to activate the cheat is told.
This shows how much detailed analysis they do to find everything about the game. In fact if you are planning to buy a new game this place is one stop to let you decide how the game is.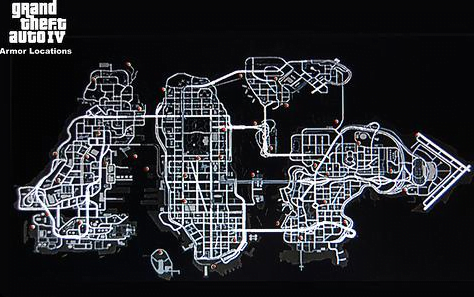 Check out the games and the platform list for which they have the cheats available.
Games :
Grand Theft Auto 4 Cheats
Halo 3 Cheats     Xbox 360
Grand Theft Auto 4 Cheats
Legends of Rock Guitar Hero 3 Cheats
Grand Theft Auto: San Andreas (Special Edition) Cheats
Habbo Hotel Cheats
HellGate London Cheats
Pokemon Diamond Version Cheats
WWE SmackDown vs Raw 2008 Cheats
Grand Theft Auto: San Andreas Cheats
Pokemon FireRed Version Cheats     Game Boy Advance
Pokemon Emerald Version Cheats     Game Boy Advance
Assassins Creed Cheats
Pokemon Pearl Version Cheats
Call of Duty 4: Modern Warfare Cheats
Call of Duty 4 Cheats
Runescape Cheats
Guitar Hero 3 Cheats Legends of Rock Cheats
Pokemon Sapphire Version Cheats
Platform
PC
Nintendo 64
Macintosh
Super NES
Dreamcast
Playstation
Game Boy Color
Game Boy
Game Boy Advance
Nintendo DS
Game Cube
Playstation 3
Nintendo Wii
Sony PSP
Xbox 360
Xbox
Playstation 2
Nokia N-Gage
The site is well organized to let you find chat codes easily, probably one of the best sites for gamers I have seen till now. Check out Game Cheats