With the launch of iPad, it is pretty natural that the webmaster and bloggers want to know what their website looks like when loaded on the iPad.
Here is a nifty online tool, which can help you with this. iPad Peek. Once launched in browser, you get too see a web browser like interface on iPad, and here you can enter the URL of any website to see how does that particular website look on iPad.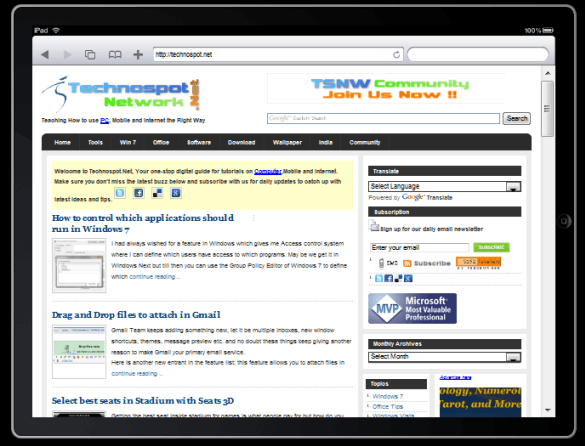 The URL inserted by you is loaded on an iPad like interface, and also allows you to browse the whole website, so you can check almost all pages to stay assured about the looks of your website on iPad.
Visit iPad Peek, and check out your website's look on iPad.