The issue of browser compatibility is something which keeps the webmasters, developers, testers and web designers busy is the browser compatibility test for the website.
This online tool Browsershots, allows you to test your website in multiple browsers (Linux and Windows based browsers) and their different versions in one go.
Here is an animation which shows the browser compatibility test for our site Technospot.net in different browsers like K-meleon 1.5.0, Safari 3.2.1, Firefox 3.1, Flock 2.0, Sea Monkey 2.0, MSIE 8.0, Avant 11 etc.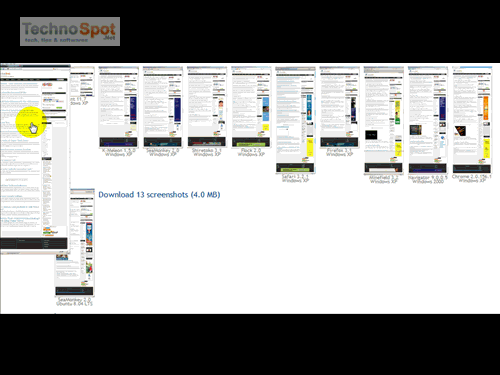 Browsershots has more than 70 browsers and different versions as shown below.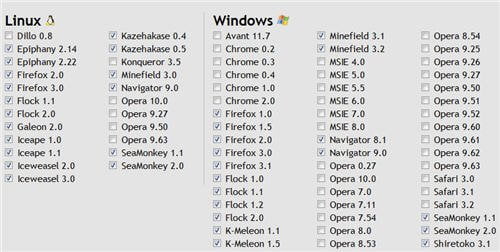 After you access it in the browser, enter the URL for your website; choose the browsers you want to get the results for, and 'Submit', soon you get the results ready as shown in the animation above, you can also download the zip file which has the snapshots for your website in each browser. You can also choose the options for your snapshots as shown below.

Browsershots is probably the simplest way to check the browser compatibility of a website, its cross platform checking abilities are like another feather in the hat. This is an awesome resource for testers, developers and webmasters.
Works pretty fine and is fast too, tell us what do you think about it, did you like it? Try Browsershots