Chopper 2 is helicopter drive mission based game which brings both high definition view and spatial sound effects giving a true sense of effects like machine gun firing, tanks blowing up and sound of the helicopter wings. If played with earphones on, its pretty addictive.  Video Review is the at end, so scroll down if you are just looking for that.
What is this game about :
It is a mission based game where you drive a helicopter loaded with Missiles, Drop Bombs and a machine gun. You need to defeat enemies which are dispersed in Forest, Sand Dunes, Ice Packed mountains and the city. For every mission you have an objective which is bound to strict rules. Some are time based which makes it even more critical.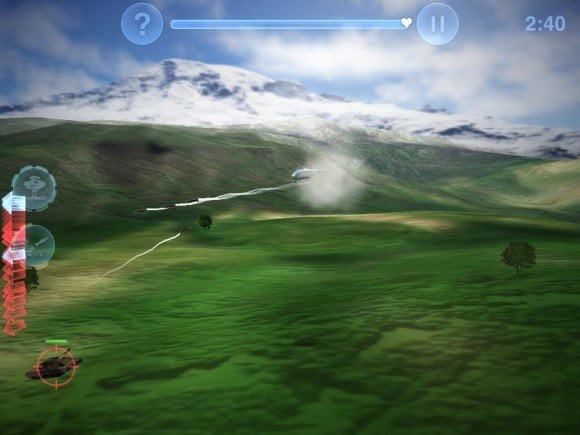 Points, Bonus and Game Center :
After each mission you get points according to time, objective completeness and how well you did. The rules are very strict which makes the game very difficult but also very addictive. Every time you fail a mission 1000 points are deducted from your Game Center Score. This makes the competion to score high in games very tough.
Levels / Missions  / Terrains :
There are four types of terrains chosen. Forest, Sand Dunes, Ice Mountains and City. Each terrain has 3 levels which again has 3 missions. There are 17 missions in total.
What is interesting is how each level is locked. For example if you complete one level in a terrain, another level in a different terrain gets unlocked. This means you are not stuck one type of terrain for a long time and you never get bored.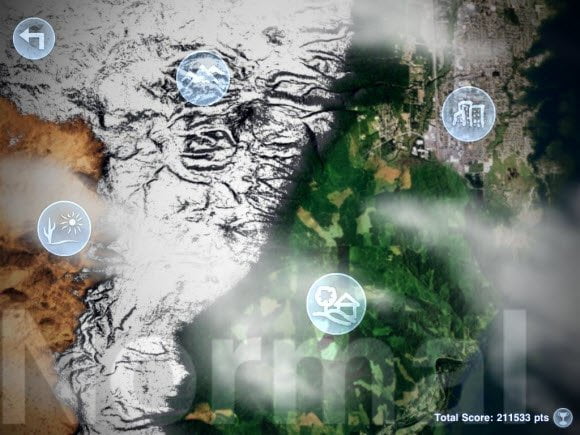 How do you place this game :
It uses the inbuilt gyroscope of iPad which is used to control to fly the helicopter. To left helicopter up you need to tilt away from you and to land you need to bring towards you. This part might be difficult at start but once used to, its awesome.
Secondly its multi touch. You get separate controls for launching missile and drop bombs but touching any where else will fire the machine gun i.e. No separate control for Machine gun. This becomes a problem when you have people to rescue in the game and they are all dispersed here and there. So it may happen that you kill people on your own side.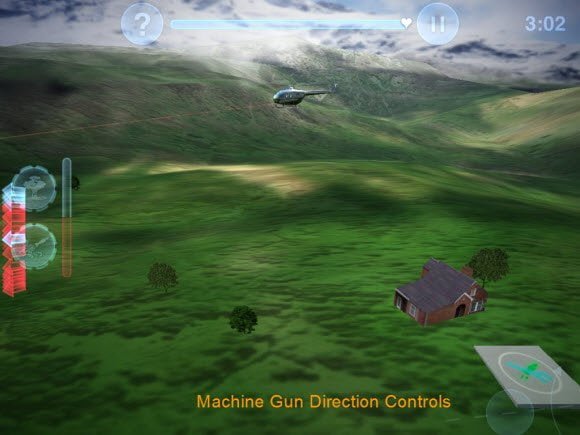 Also this game can be played on your TV or any display output. Once connected you can use your iPhone as controller. This is awesome stuff.
Should you buy this game ? My Verdict :
Yes if you like to play helicopter based games. The sounds are awesome and graphics are pretty neat and the game is very challenging. I am still stuck at the last level of the game which is damn difficult even in normal mode. The game as I write now is on discount with just 99 cents. So if you are planning to get this app do it now. Below is the Video Review which is also available in HD | You can download it from itunes.
Chopper 2 Video Review :