Circle the Cat, is a cute online game, somebody shared it on Stumbleupon with me.
The aim of the game is to circle a Cat in such a way that it gets captured and cannot run out. Have a look at snapshot.
Every time you click on a green color dot, the cat moves on step to its adjacent dot, and the dot you clicked becomes non traversable for the cat, so precisely you have to barrier the cat by fencing it with non-traversable dots.
Here are some examples –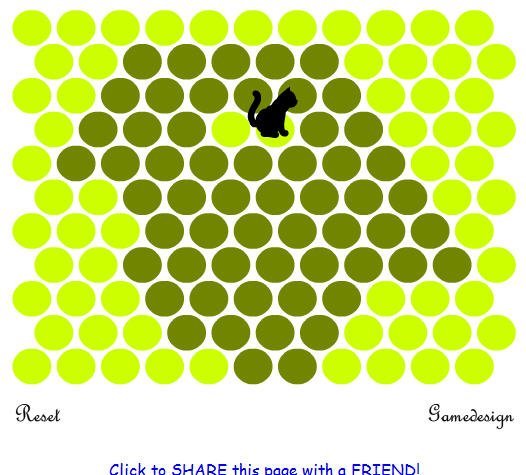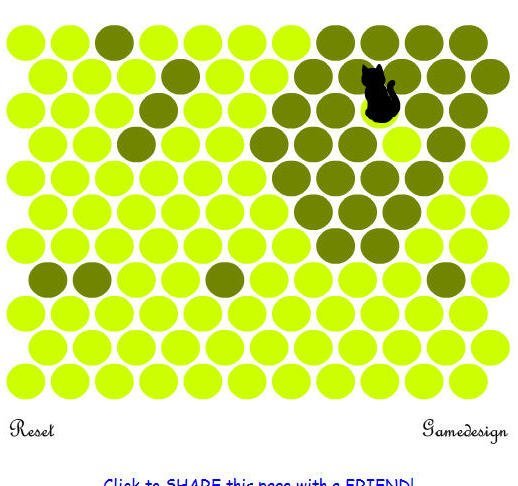 So, go ahead and have fun, beware!!! It's damn addictive for sure.