Circle Dock is an open source application launcher Dock for windows. This is what you would get in Windows 7 in future. As the name says  It allows you to launch your programs from a circular dock, as shown in the image. The advantage you get is all your shortcuts are easily accessible and manageable. Thus no more you need to go into program menu and find it. This works with Windows 7, Windows Vista and Windows Xp.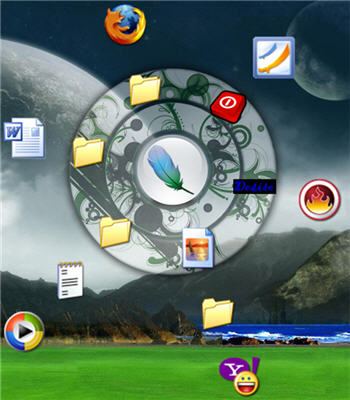 The application has a very simple interface, which is very easily customizable as per your needs and taste. Depending upon frequently accessed set of programs, folders and shortcuts you can setup the dock for you.The Dock sites in the middle of desktop but normally invisible. Just click on the center and it will be available for you to use.
Features of Circle Dock
To be able to launch particular program, folder or shortcut, simply drag and drop on the Circular Dock.
Rotation of Dock is possible with mouse wheel, or arrow keys on keyboard.
Clicking on the center button (the button with blue feather in the image above), allows to access the start menu (this feature needs to be enabled, its turned off by default).
Dock is customizable in sense of size and icon as well.
Right click on Dock allows you to have Settings and other menus as well, Settings allow you to set several other customizations.
Right click on any item on Dock allows you to have other menus same as right click on any other windows item.
Includes French, English, Portuguese, Russian, Italian, and Dutch language files.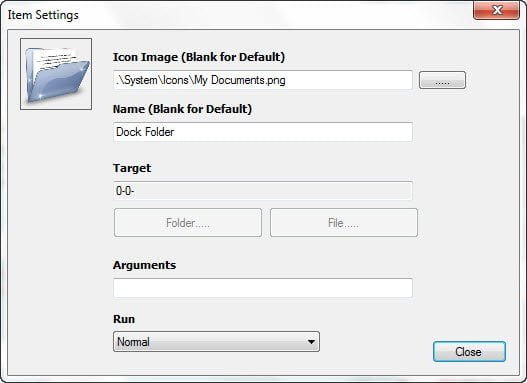 Circular Dock Settings : Advance
'In the recent versions, Circular dock has a separate panel where all settings can be controlled. The settings are available for
Control Mouse and Click Sensitivity.
Change number of icons per circle, radios and seperation.
Change Background with opacity.
Change look and feel including fonts.
Change animation for even smoother operations.
Change location to current position if you do not want center.
Toggling Hot Keys
And these changes are reflected immeditaly.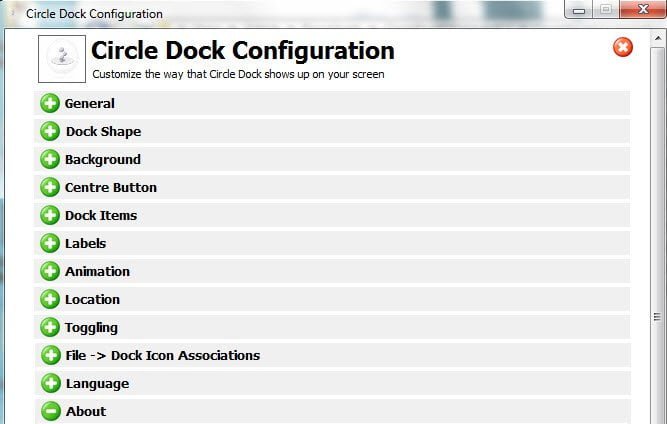 Circular Dock Video Demo
Try it, using Circle Dock is like adding another spice to your computing, do share with us how you feel about it.