You may have often encountered instances where the files you've received are not in an extension you are familiar with. Extensions like .001, .002, and .003 are used to split files. These files can only be combined into one with the help of dedicated specialized software. In this article, we will tell you about one such software called File Joiner. Please make sure that you stay tuned till the end of this article.
Why Split And Join Files?
There are various reasons why you may want to split files and combine them into one later. The primary one is that you break big files into multiple files, making them easier to transfer. If you want to share a big file over a file-sharing service or email, then there are certain limitations on the single file size. You can overcome the limitation by breaking the file into multiple fragmented files that can be combined later.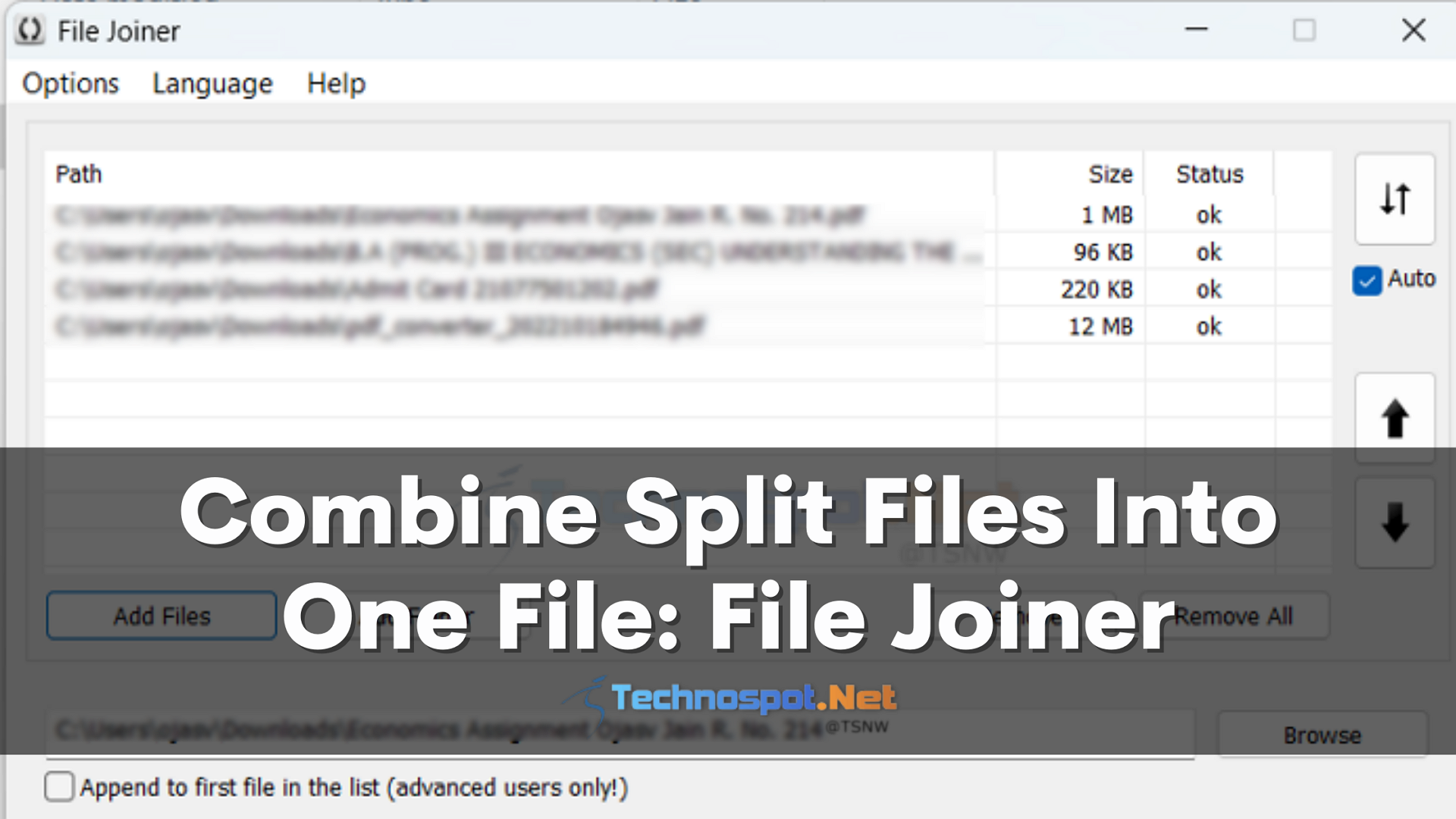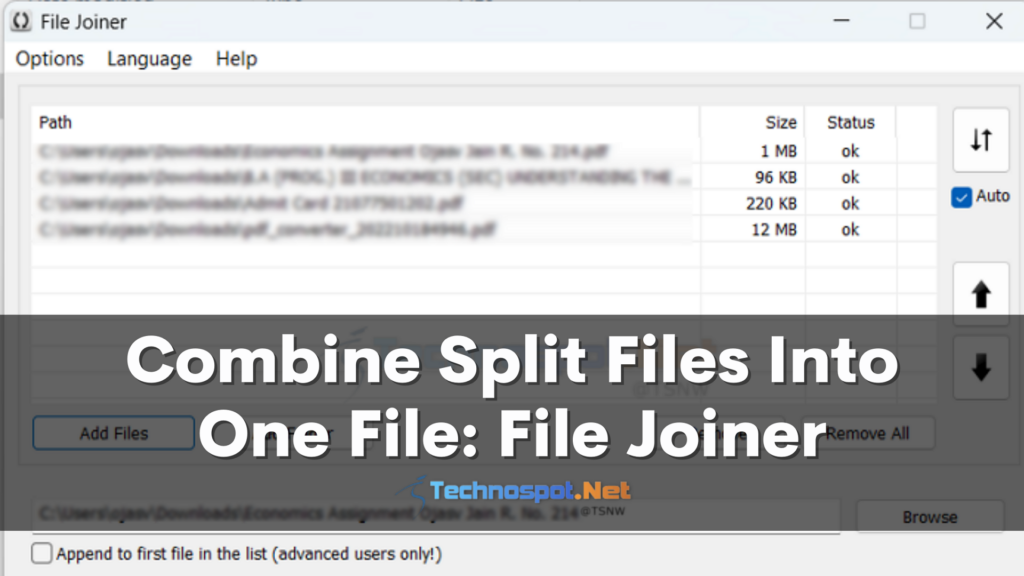 Combine Split Files Into One File: File Joiner
File Joiner is a handy file combiner software that is free for personal use and packs an utterly simple, easy-to-use, and navigable interface. The software has been around for quite a while and is still compatible with the latest versions of Windows. This software seamlessly combines files with extensions such as .001, .002, .003, etc. Let's now have a look at some of the features of this application:
Simple and easy-to-use interface
Progress bar for displaying process status
Automatically delete files after combining
Auto loads consecutive parts of the file when you load a file with a .001 extension.
Support for multiple languages
Portable application
Faster file joining
MD5 and CRC32 support for output files.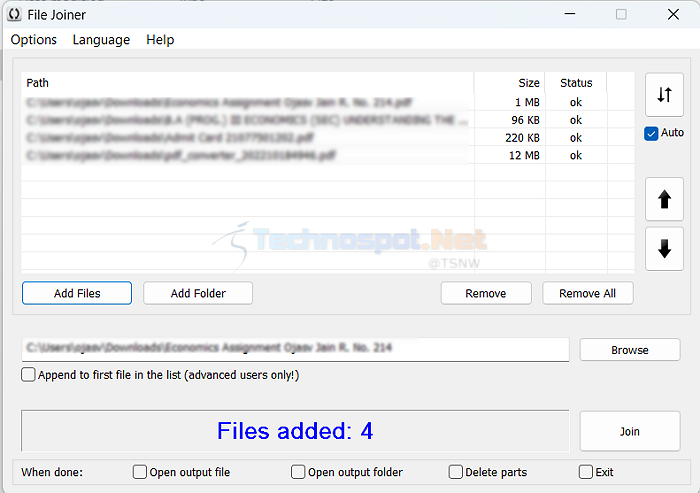 The MD5 and CRC32 support for output files on the file joiner application helps the application look for any arrows in the output file. If there is an error, the application will detect it and ask you to try combining the files into one again. The application is light in size, and you don't need to install it as it is portable, so you can download the application zip file and start working with it.
To summarize, this is the only application you'll need to join split files into one. The user interface is straightforward. The application has multi-language support and joins the files fast and efficiently.
Conclusion:
Using the right application for combining split files is crucial to ensure that they are combined correctly and retain all the information. A free application like File joiner makes the task much easier and more enjoyable. We hope you found the article to be insightful. Please make sure that you share this article with everyone.