If you want to compare two places using Google Maps, Double View HD is an excellent app for iPad. This applications gives you two view of Google maps which can be seen in Hybrid, Sat or normal mode. Each view has its own zoom level which means if you are planning to compare two lakes or two mountains using google maps, Double Map HD is an excellent choice.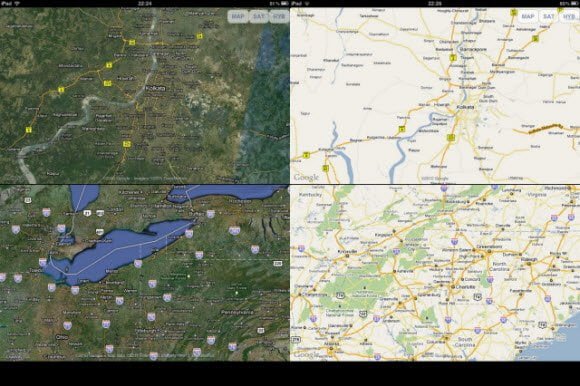 Drawbacks of this app:
There is no search which makes it difficult to find places quickly.
Though each view has its own zoom level but they need have the same map type i.e. you cannot have hybrid in one view and satellite on the other.
Download Double Map HD from iTunes