How about checking out something essential but being stuck with a site that takes longer to hold? Despite your network connectivity, it commonly occurs, and you would walk away from the website! Similarly, you must ensure a good loading time if you are a blogger or have a business website. A slow downloading speed not only affects user experience but also affects SERP as crawlers have difficulty in fetching. So if you are looking to Compare website loading times, we have covered you all!
The apt way to determine site downloading time is to use an effective and accurate tool. While you may even check out your site loading time by recording it by loading it on your browser, this doesn't seem right. Several aspects determine website loading time, including the type of device you use, your location, the browser you use, the cache on your site, and similar!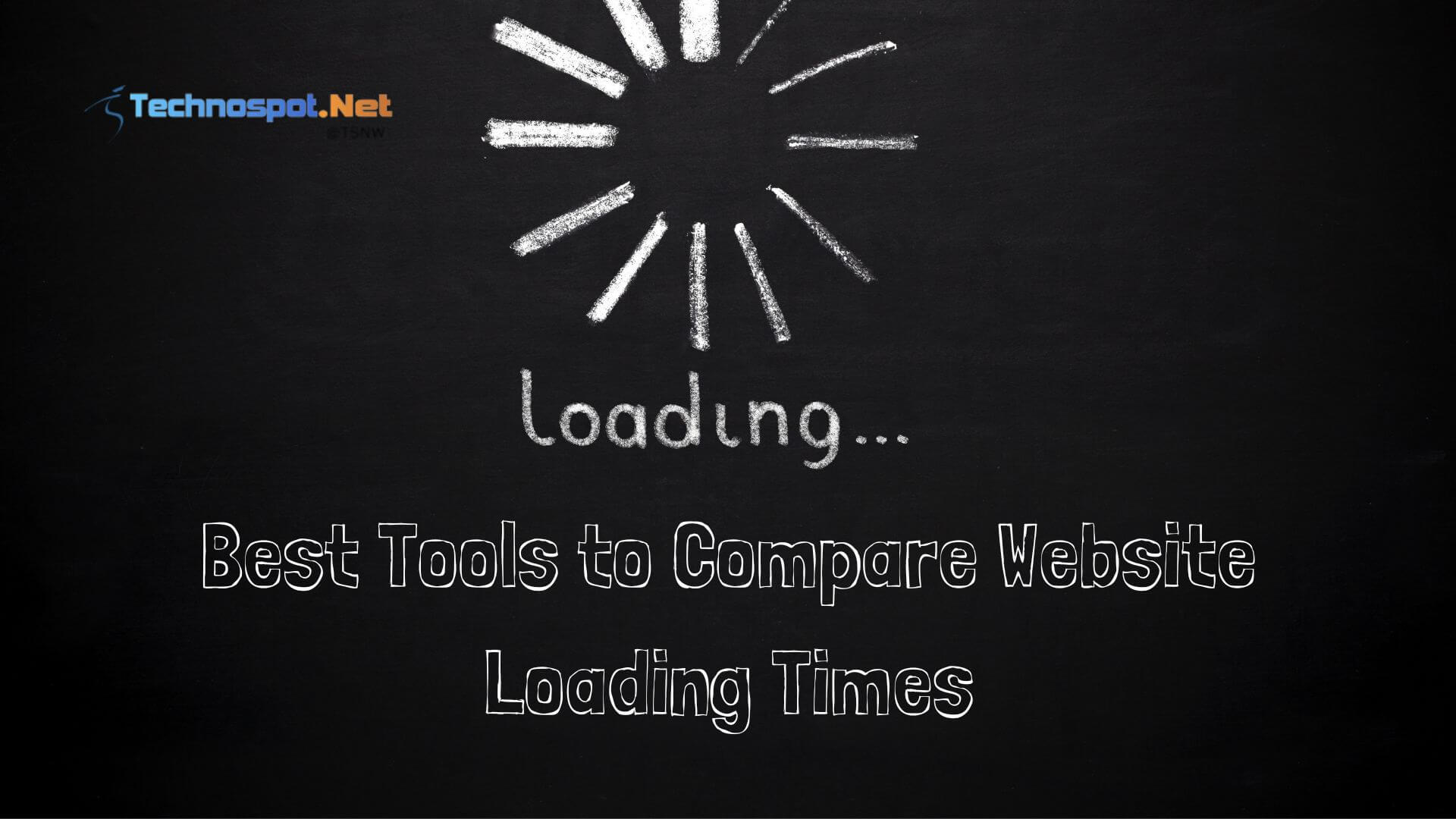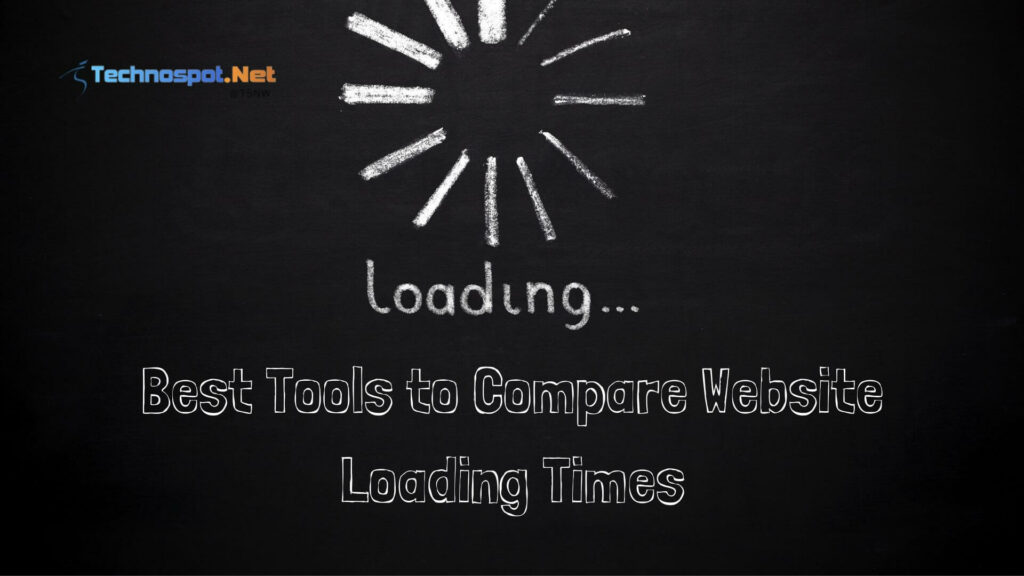 Best Tools to Compare Website Loading Times
When checking out for tools to compare website loading time, we have carefully handpicked and selected the best ones! They are reliable and provide much more than a single loading time.
Uptrends
Web Page Analyzer
Pingdom Tools
Dareboost
GTMetrix
Read about each of them, and figure out what works best for you.
1] Uptrends
How about a website tool that tests your site loading time across multiple browsers, locations, and devices?

Location, device type, OS, and Browser also determine website loading time. It thus shows variation from one to another. The tool considers this and then calculates website loading time as per metrics. Further, you can check your site UX for better optimization. You can use its RUM (Real User Monitoring) for better insights. Like, it tracks your UX based upon a real-time environment. Thus, you will get accurate results about speed considering your website's traffic demographics.
If you are into blogging, then Monitoring your site is a must! Uptrends has an API (Application Program Interface) that lets you test it continuously. You can integrate it with apps like Slack and similar and configure call and text updates. Besides, if you suspect an outage on your site that intensely affects SERP, then the tool is again a rescue for assessment.
2] Web Page Analyzer
How about a tool that not only helps you test the site speed but also helps you improvise it?

If it fascinates you, then Web Page Analyzer is your ideal choice! You have to go to its homepage and input the website address, which will assess as per website size, components, and loading time. After considering them, it gives accurate results about website loading time. Besides, you will even get tips to improve it. Further, you can use its Speed Optimization tool to skyrocket your site loading time. Herein, experts will be at your service and help you achieve faster site loading time. Technical SEO experts help you, and the best practices suggest helpful tips to improvise it.
Thus, if you struggle with lesser traffic and lower lead conversion, Web Page Analyzer is your go-to choice! This is because better speed attracts eyeballs and helps audiences stay longer.
3] Pingdom Tools 
Are you looking for a website loading time tool that calculates the loading time of each element on your site?
If yes, then your hunt ends with Pingdom Tools! It provides detailed insights into how much time it takes for each electricity to load. Be it a CSS stylesheet, images, or JavaScript elements. It will carefully monitor and determine every HTML aspect. Also, apart from a load time, it will assess web page size and the request-response model and provide better insights.
Besides, it also gives output about the total number of HTML elements, including objects, stylesheet images, and every graphic. Checking out the reports is much easier. This is because you must input the site URL in its search box, which will display every element's load time in a single graph. For a detailed view, you can aspect every piece carefully.
Suppose you wish to change your preferences, like if you want ranking per file size or loading order, then too Pingdom nails! You can perform a site audit with its comprehensive DNS Health Time and Responsiveness tools.
4] Dareboost
How about a website Monitoring Tool that audits your site for free?
Well, using Dareboost, you can check five sites for free every month! Assess your site from random locations, using different browsers and by varying similar factors. It will not only specify Page metrics but also about how you can improve them! Dareboost aims to help you out why providing the best for improving loading time. It doesn't matter if you have little knowledge, as it gives you a shareable report.
The coolest part is that all the recommendations are in an ordered list, with the most complicated ones at priority.
5] GTMetrix
How about a website loading time comparison that combines two similar technologies? 

If yes, then GTMetrix is a must-check on your list.
The tool inculcates the technology of Google PageSpeed and Yslow to assess your site. With waterfall report statistics and remotely accessible locations, you can get the most of the speed insights. It shows the results using tools like Google PageSpeed and YTube (by Yahoo). Apart from loading time, it displays Page load time, Total Page size, and the number of page requests for you to analyze every aspect.
Conclusion
If you were looking for Compare Website Loading Time: Which Loads Faster, you would have got your answer! With the five best tools to compare website loading time, it serves you the best. Uptrends, Web Page Analyzer, Pingdom Tools, etc.,  provide the best analytics. You can choose one of the best that suits your prerequisites!
Why is Page Loading Time Important for SEO?
Page Loading Time is a vital SEO factor that further affects SERPs. A bad loading time will drive away your site traffic. Even problematic web crawling will thus make it difficult to index. Hence, Page Loading Time Is Important for SEO.
What your Page Speed should be?
On average, webpage speed should be under 2 seconds. If it is more, you need to carefully assess the factors that are increasing its loading time.
How to Properly Run a Website Speed Test?
You can adequately run a website speed test using specialized tools. Pingdom Tools, Uptrends, and Web Page Analyzer are some best ones that help in it.