Are you considering investing in Fantom and Avalanche? Are you uncertain which one would be a better choice? We won't leave you in the shade of ignorance. In this review, we will explore how these smart contract blockchains work. We will make an AVAX vs FTM comparison, weighing the differences between the native coins of these projects. You will learn how each blockchain operates and what unique features it has.
What Is Avalanche?
Avalanche is a blockchain platform that rivals Ethereum in its attempt to win the status of the most popular smart contracts project. The prominent feature of Avalanche is the high transaction output that reaches up to 4,500 transactions per second. As this platform prioritizes scalability, it gives it an advantage over Ethereum.
The Avalanche platform has a unique architecture. The Avalanche network consists of X-Chain, C-Chain, and P-Chain. All of them perform a particular function. The consensus mechanism is the directed acrylic graph (DAG).
Avalanche has its native currency — AVAX. It is used to pay transaction processing fees and govern the network. The AVAX coin supply is limited to 720,000,000 tokens. AVAX owners can control the rate at which new coins are minted and the reward for creating a new coin.
Transaction fees depend on the transaction type and the network's congestion. Token holders vote on the relevant transaction fee. To avoid inflation, all fees are removed from circulation.
What Is Fantom?
Fantom is a smart contract platform striving to give a sound solution to the blockchain trilemma.
The platform is centered around providing DeFi and other services relying on smart contracts with high throughput, resulting in high transaction speed (which is said to be reduced to around two seconds) and low fees.
It uses an aBFT consensus mechanism called Lachesis to achieve these perks and rival previous-generation blockchains. The peculiar features of this mechanism are the following:
It's asynchronous – participants can vote at different times;
It's leaderless – no special credit is given to this or that token holder;
It's fault-tolerant – supports one-third of faulty nodes;
It's fast – output is immediate, and transactions are confirmed in 1-2 seconds.
The Fantom's utility token — FTM — powers the entire network. They are used for staking, payments, governance, and fees.
Within the Fantom network, every application can get its blockchain (with its own tokens and governance mechanisms) that operates independently from other blockchains. At the same time, all Fantom dApps are interoperable and can easily communicate.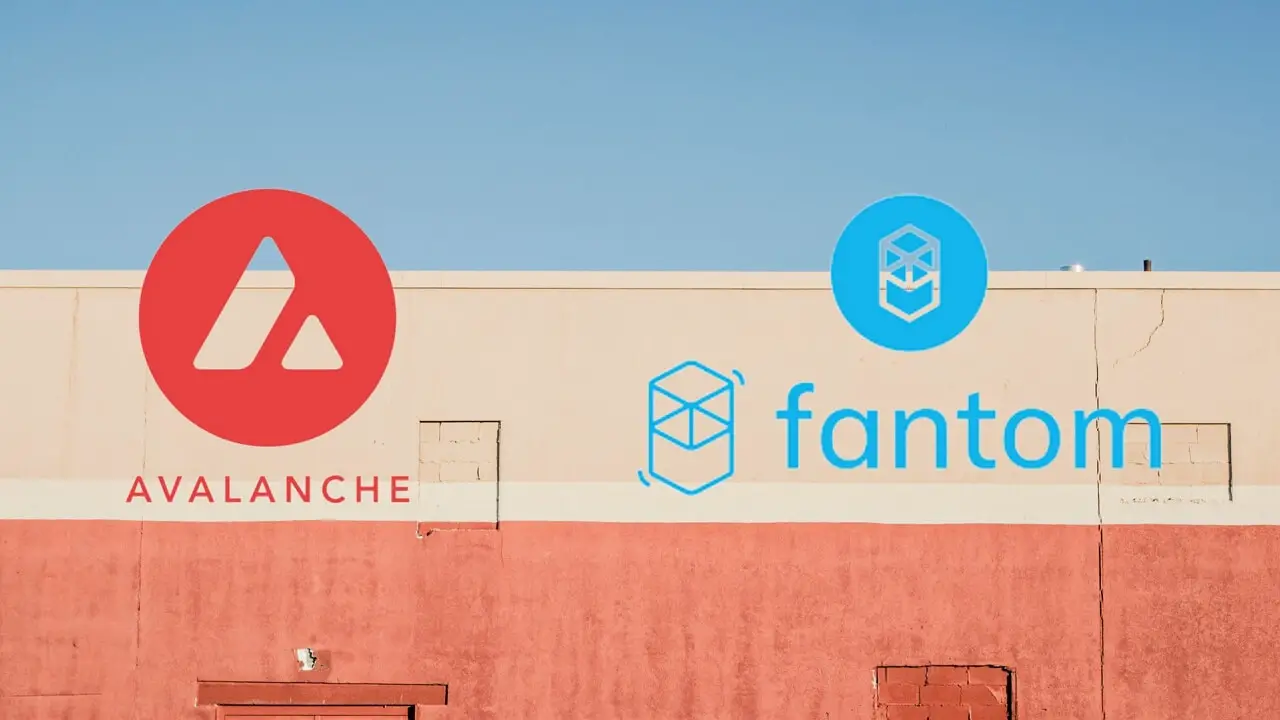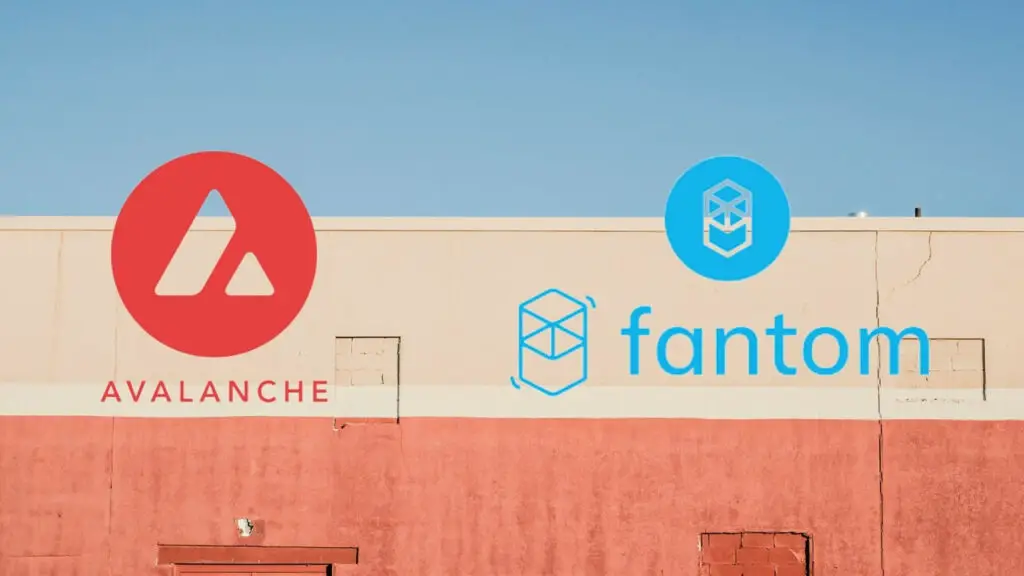 Avalanche vs Fantom: Similarities and Differences
As leading smart contracts blockchains and avid Ethereum competitors, Avalanche and Fantom have many things in common. However, there is space for their dissimilarities as well.
That's what unites Avalanche and Fantom as platforms:
Smart contract blockchains;
Their consensus mechanisms enable processing higher volumes of transactions;
Faster transactions with lower fees compared to Ethereum in a more secure environment;
Compatible with popular wallets;
Solidity and EMV-compatible for smooth deployment of Ethereum smart contracts within their networks;
Industry-leading experts in their teams.
Yet, there are distinguishing features of Avalanche and Fantom that may be critical for your decision-making:
Avalanche is more decentralized as it features more validators;
Avalanche boasts a faster translation finality compared to Fantom;
Fantom's token has a lower market cap by value, suggesting a higher probability of its price increase;
Fantom offers a novel approach to scaling by enabling a self-contained blockchain for every app.
Which Should You Invest In?
There is no easy answer when deciding what cryptocurrency to invest in — AVAX or FTM. Despite the differences, Avalanche and Fantom deliver scalable and secure platforms for building dApps and smart contracts. So which platform you choose for your project is up to your preferences and needs.
Meanwhile, you may want to stay in the loop of what is going on with other cryptocurrencies like CRO vs XLM. After all, a good investment portfolio is a diversified investment portfolio.