Hotmail can now be accessed over a secured connecting by using https when accessed using a browser i.e. https://hotmail.com. This feature was recently rolled out and can be made permanent by choosing option which says 'Use HTTPS automatically' under your Account Settings.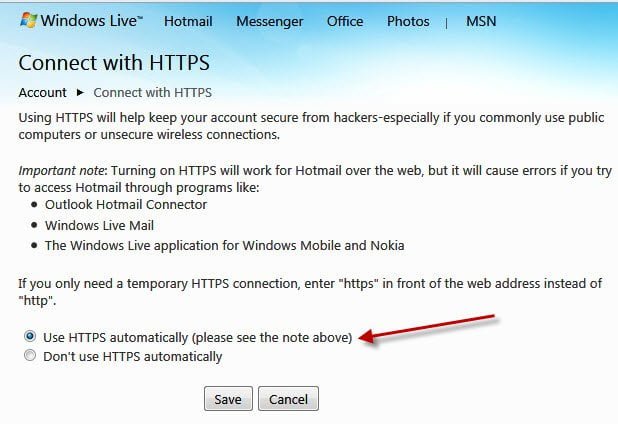 However this comes with few drawbacks, for example once this is turned on connecting through Outlook Hotmail Connector, Windows Live Mail and The Windows Live application for Windows Mobile and Nokia.I am not sure why there is a restriction like when other Email Providers like Gmail allow it to work accessed from anywhere, anyway.
Also looks like this feature is not rolled out for everybody even though that option can be seen in their accounts. You might get an error which says : Your Windows Live ID can't use HTTPS automatically because this feature is not available for your account type.
To manually use the https feature with hotmail,  enter "https" in front of the web address instead of "http".