Many a times you vist a web page and want to take a print out. The first option you might look for a printer friendly version of the page. Though this has become a defacto but not  always.
Printer Friendly is an online service which allows you to convert any web page into printer friendly page and it picks up only the main content of the page and rips of  all extra sidebar, advertisements, header and footer section. This way you can save money on printing . Here is an example of our SMS Lingo Converter page ( Though we do have a printer friendly version if you would like to see )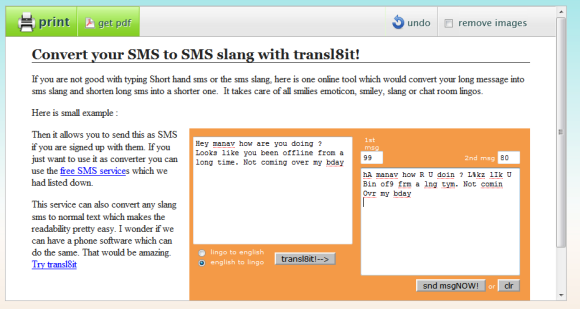 You can also save it as PDF file if you dont want to print it out. What impressed me of this service was the neat print output. It cleared almost everythign except the post in the URL.
You can also save it as Bookmark in any browser and use it as you browse. Give Printer Friendly a try
Related : How to easily convert any Webpage to PDF