Those days are gone when we used to write scripts for bat files and with advancing technology even small programs are created as executable which have advantage over bat files when it comes to security and performing more complex tasks.
If you have any such program Advance Bat to Exe converter can help you do this without an extra effort to hire programmers for it and with its automation task its a bonanza.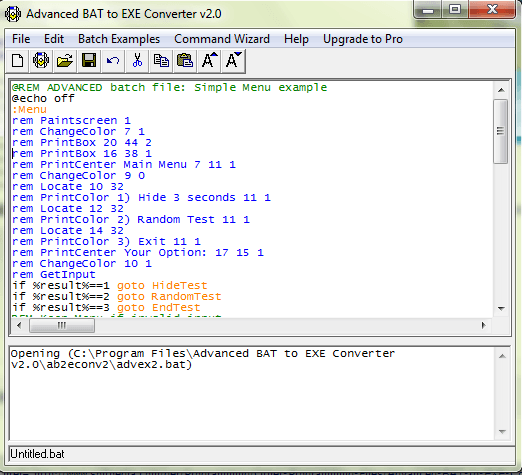 Features :
Helps automate repetitive tasks.
Built in editor.
Generated .EXE are stand-alone files that do not require any .DLL to run.
Embed and Encrypt additional dependency files that will extract to a temp folder and delete on exit.
Includes Advanced Extended Commands unavailable in normal batch files.
Encrypts batch file source to keep your code secret.
Invisible Mode will launch the batch file completely silent.