Do you want to infuse life into the black and white images? While we love the retro look, black and white pictures can lead to missing out on some critical details. Moreover, coloring them is an excellent way to make the photos more alive.
However, it is essential to understand that coloring the black and white images doesn't cause any harm to the original one. Apart from revealing the intriguing details within the pictures, coloring them makes them all the more appealing.
In this article, we will talk about the different software applications you can use to convert black and white images to color.
How To Convert black and white images to Color?
Are you eager to convert black and white images to color? Here are tools to bring life to those black and white pictures. Let's take a look –
1. Fotor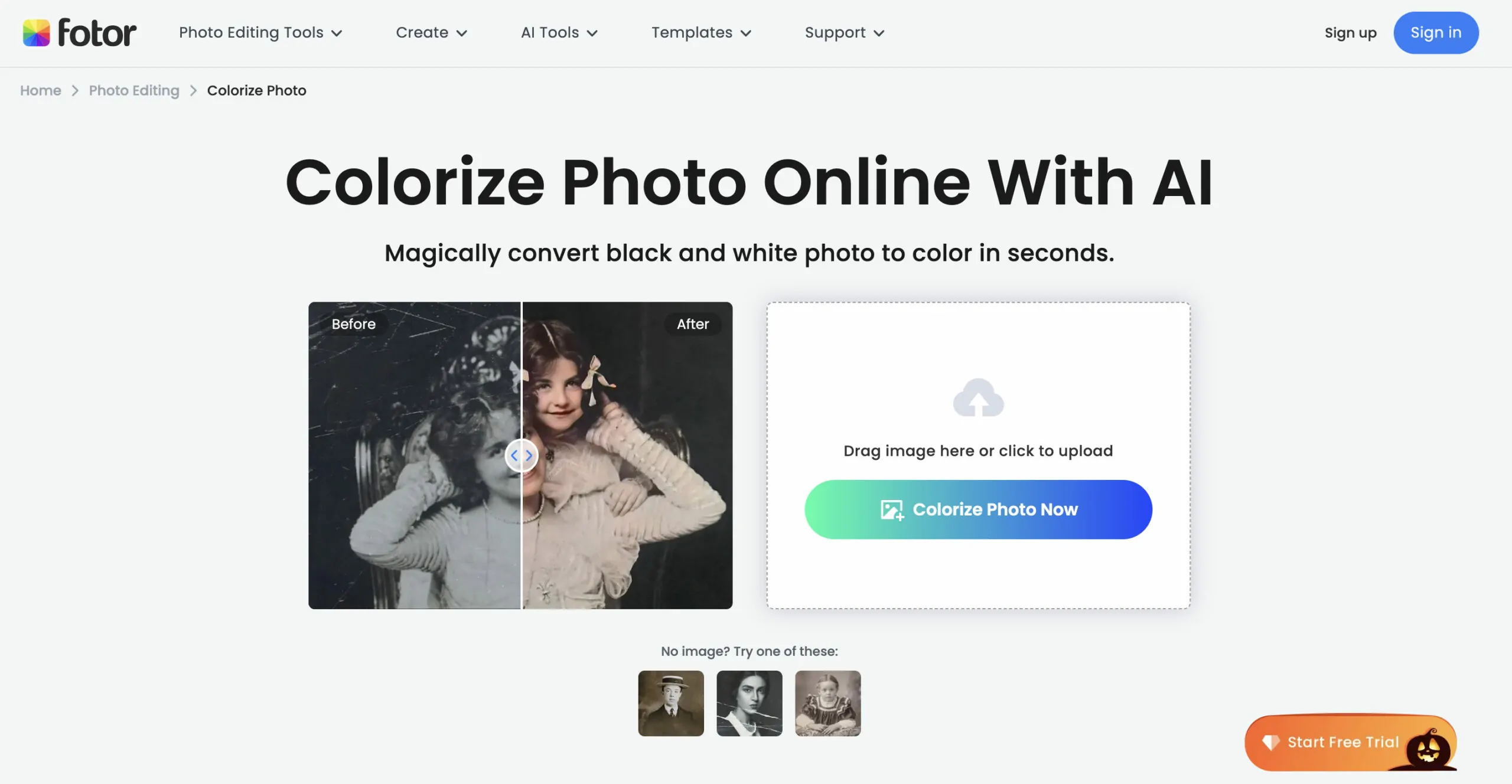 It is an excellent tool that enables you to colorize pictures online with the help of AI. Besides, the process takes only a few seconds and is easy to understand to process black and white images convert.
Using Fotor is easy; all you must do is upload the black and white pictures. After that, you need to press the Colorize Picture Now button. The AI of the tool will convert the black and white images to colored ones automatically. After the colorization, you can preview the final result and download it in the format you want.
Moreover, the AI colorization process is highly accurate and extremely realistic, owing to the latest artificial intelligence technology.
2. IMG2GO
Another impressive tool for the colorization of black and white images is IMG2GO. Beginners and experts widely use it due to its user-friendly interface. Upon opening the tool, you will see a blue box where you need to upload the picture you want to colorize.
There are five different ways to upload a black and white picture. You can drag and drop or choose the file from the device, Dropbox, Google Drive, and URL. After that, you need to select the START button. Below are two options you can select from choose an AI training model.
You can either select Nature and People or Generic. Besides, you can also make changes to the Set render factor and choose the target format you want. IMG2GO uses deep learning and AI image coloring algorithms to get the job done.
3. CutOut Pro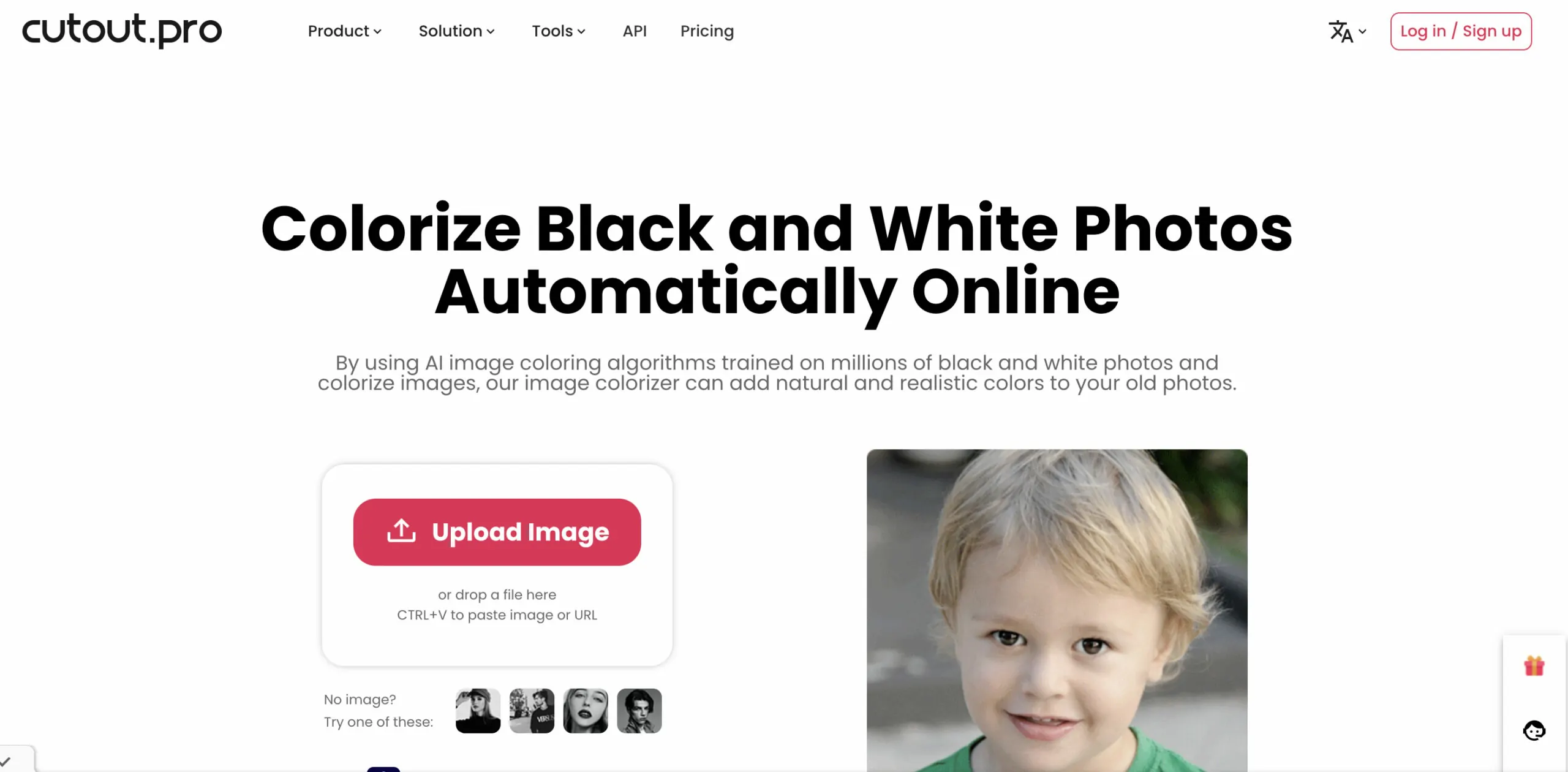 Do you want to add realistic colors to your black and white images? In that case, you can take a look at Cutout.pro. It is one of the best AI photo colorizer tools and has gained massive popularity. With this tool, it is possible to colorize different types of black and white pictures.
Can you imagine infusing life into the past by colorizing the pictures of your ancestors? It is exhilarating, and you will be stunned by the final product. One of the most exciting aspects of the tool is that it doesn't use conventional color filters. Instead, it opts for an AI image coloring algorithm and deep learning to convert the images.
Besides colorization, Cutout.pro also aids in removing unwanted objects from the images, removing backgrounds from videos, etc.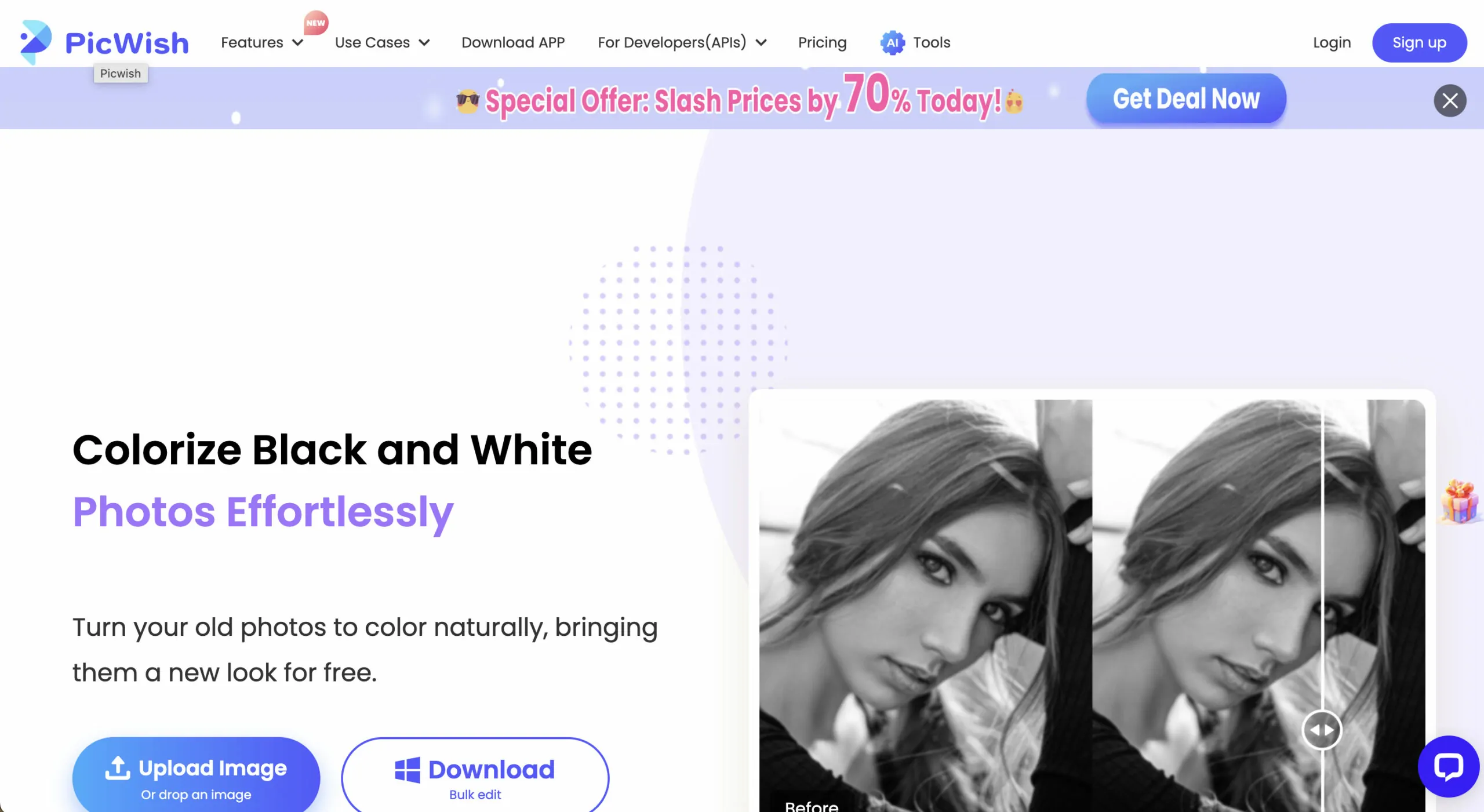 Are you eager to give your old pictures a new, refreshing look? For that, you can explore PicWish. It is an excellent photo colorizer tool and is extremely easy to use. All you have to do is upload the image and watch the magic happening. You can either upload the files by drag and drop or from the device.
When you choose a photo colorizer tool, the primary concern is that the final product shouldn't look fake. With this tool, you don't have to worry about that. PicWish takes great pride in adding realistic and natural colors to images.
PicWish uses deep learning, large volumes of data, and AI image coloring algorithms to convert black and white images. Besides, you can use this tool without having to pay a penny.
5. VanceAI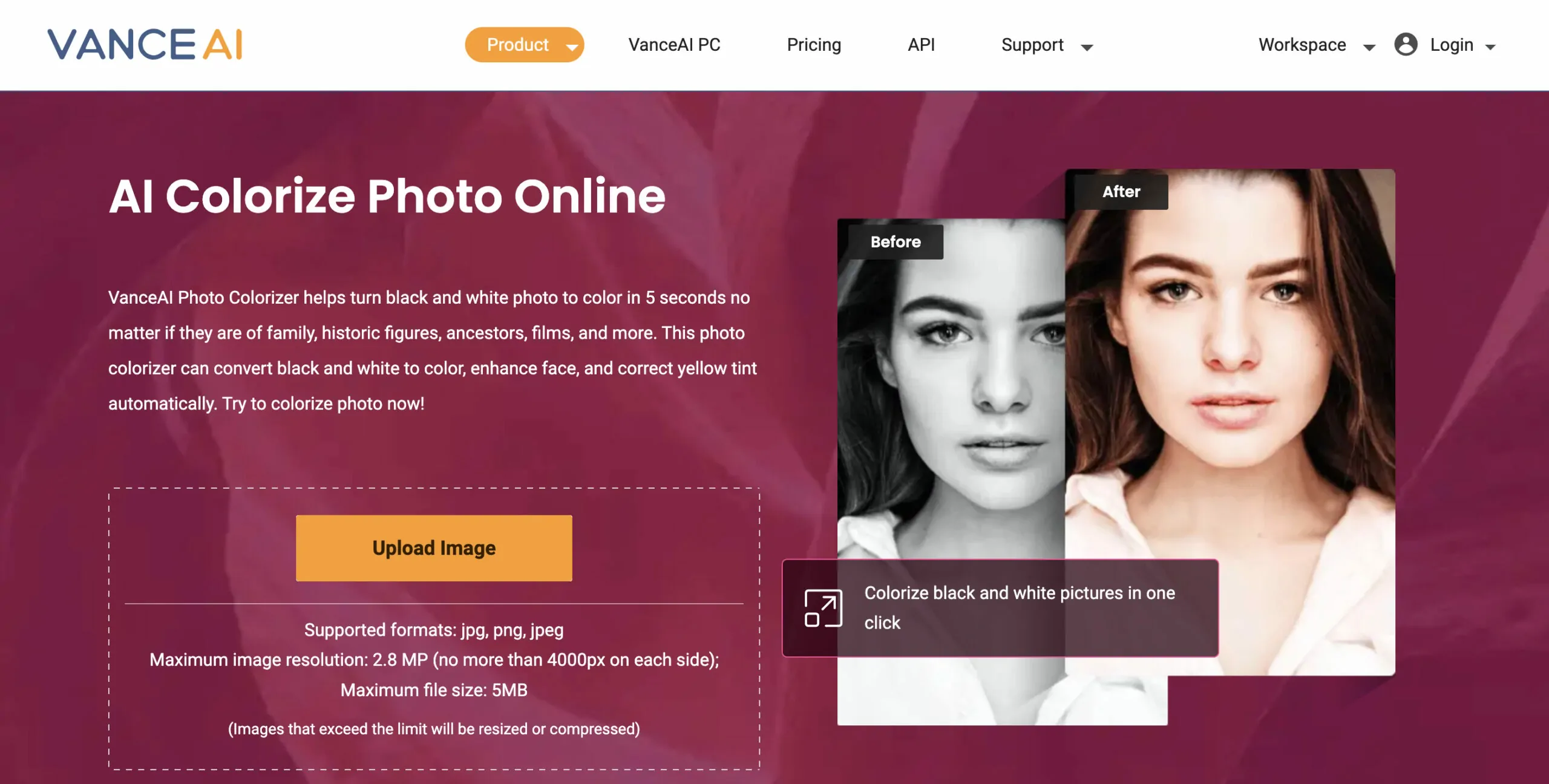 The last on the list of the best photo colorizer tools is VanceAI. It is one of the most reliable image-converting tools available. It proudly boasts of converting black and white images to colorized ones in five seconds. Besides, the tool can infuse color in pictures of family, ancestors, historical figures, and more!
With VanceAI, you do not need Photoshop skills to color the black and white images. The online AI colorizing image technology does the job seamlessly. Besides, you can choose the brush of the photo colorizer and edit the pictures.
The process is easy, and you can also download the Windows version for faster batch processing. The tool is safe to use, and the uploaded images are deleted after 24 hours of processing.
Conclusion
Are you ready to colorize black and white pictures? There are multiple tools available online that you can use to convert black and white image to color. These tools use deep learning and AI technology for the conversion. The result is an accurate and realistic image.
If you want a safe yet easy-to-use photo colorizer tool, you can check VanceAI. But, if you want a tool that will give an accurate final product, choose Cutout.pro.
How Black and White Image is converted to Color?
Colorization is the process of converting a black and white image to color. There are various methods to achieve this. One approach is manual colorization, where an artist uses image editing software to add color to the image meticulously. They rely on their expertise and references to make informed color choices. Another approach is rule-based techniques, which follow predetermined color rules or heuristics. Although this may produce quick results, they may be less accurate.
Deep learning has played a significant role in colorization. Convolutional neural networks (CNNs), including Generative Adversarial Networks (GANs) and autoencoders, can be trained to predict color information by learning from a vast dataset of color and grayscale images. Additionally, transfer learning involves fine-tuning pre-trained models to add color to grayscale images, benefiting from the knowledge acquired from a broad range of images.
User-assisted tools also aid in colorization by combining manual and automated techniques, allowing users to apply color interactively. Researchers may consult historical records, color references, or expert knowledge to make educated guesses about the colors to use in the context of historical or data-limited images.
The choice of method depends on specific requirements, resources, and the desired level of artistic interpretation or accuracy. While deep learning has made great strides in automating colorization, manual and rule-based methods remain relevant, particularly in scenarios where artistic expertise or precision is crucial.