The Portable Document Format (PDF), often known as Adobe Acrobat, made document and file exchange more convenient. However, it is also one of the most difficult formats to edit. In this article, we will be presenting you a list of tools that will help you convert PDF into Microsoft office word format. Make sure you check them all and find the best one for you.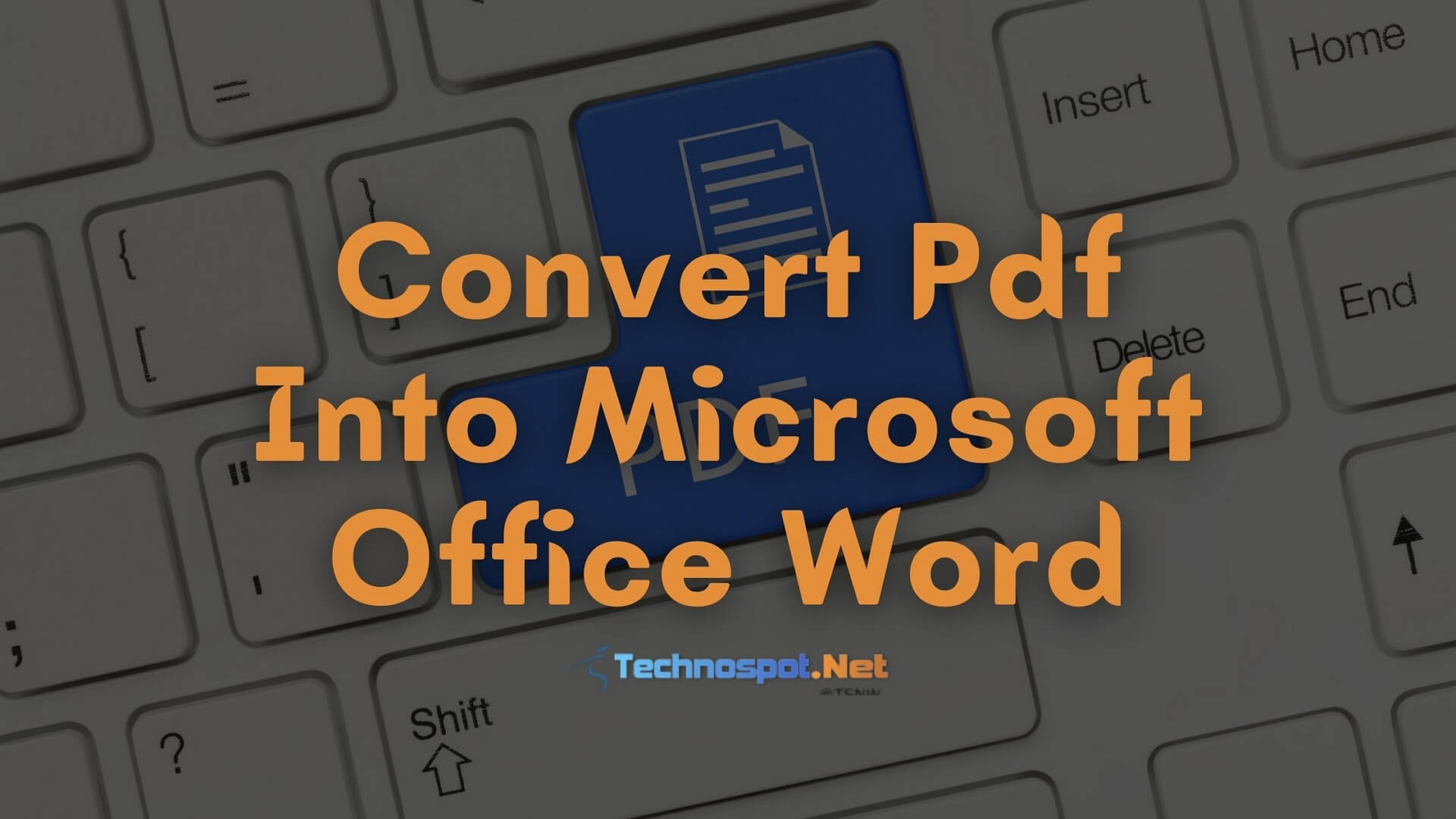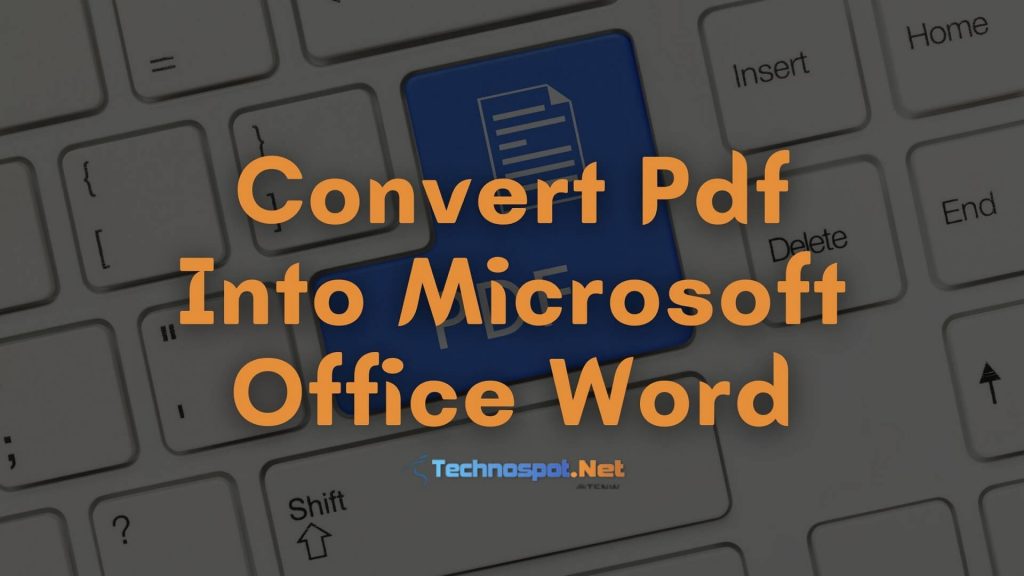 Best Tools To Convert PDF Into Word
There can be various reasons for one wanting to convert PDF files into Microsoft office word format, one of the prime reasons is to make PDF editable. Below given are some of the best tools to convert PDFs into document format:
WPS PDF To Word Converter
PDF Element
TalkHelper PDF converter
ILovePDF
Nitro PDF To Word Converter
Adobe Acrobat Pro
Online2PDF
UniPDF
Make sure to try each of them and then choose which works best for you.
1. WPS PDF to Word Converter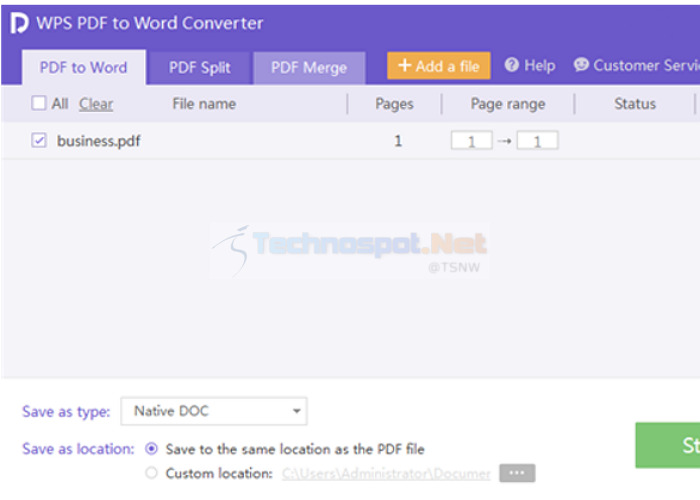 WPS PDF to Word Converter is excellent for batch PDF to Word conversions while preserving the original document layout. It is compatible with Windows, Android, and an online converter. The structure and spacing of pages produced with this software were maintained, including pictures, tables, colors, and even non-standard fonts.
Pros:
Processing in a Continuous Stream
Conversion with Perfect Accuracy
Premium Version Is Available for Free to Educators
One gigabyte of free cloud storage
Free templates
Built-in optical character recognition (OCR)
Multiplatform
Provides cloud-based storage options
Cons:
Limit of five pages
Free users are restricted to conversions of one page each.
Pricing: $19.9/annually
2. PDFelement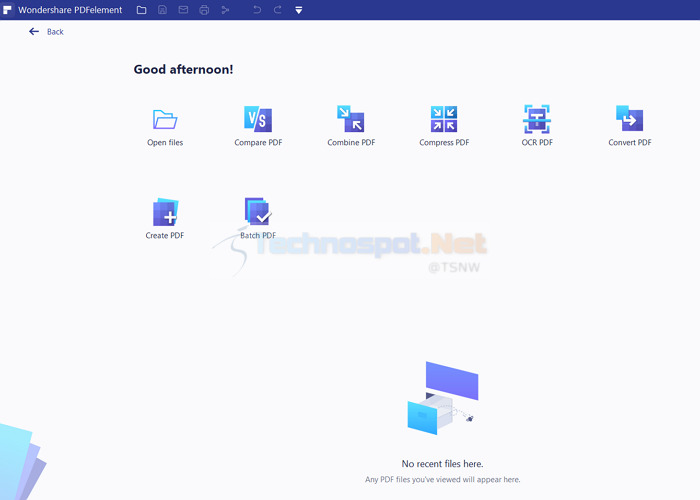 Converting PDFs to Word or other applications while maintaining usability and without being too complex is the challenge. You can use PDFelement to annotate documents, add text, export data, create forms, and encrypt passwords.
Pros:
Easily convert between different file types.
Editing with plenty of options
There is already security built-in.
Processing in a single go
Affordable
Refundable
Easily convert between different file types.
Premium Version Is Available for Free to Educators
One gigabyte of free cloud storage
Free templates
Cons:
The standard version has several drawbacks (no OCR).
Pricing:
PDFelement standard- $6.99/monthly
PDFelement PRO- $9.99/monthly
3. Talkhelper PDF converter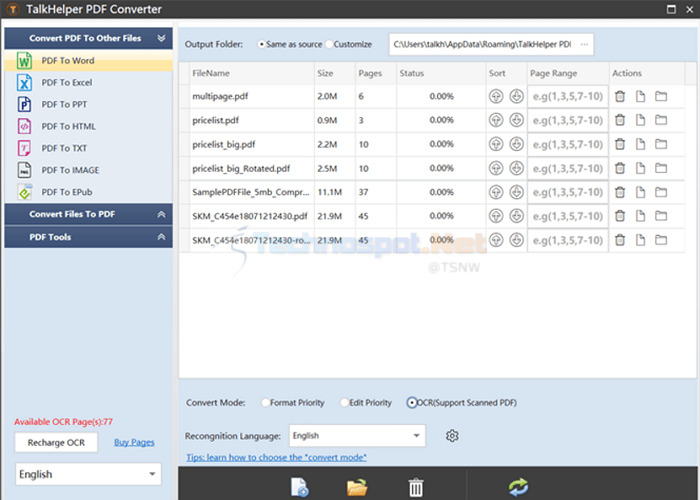 You can easily change the format of a PDF file into other editable formats like Word, PowerPoint, Excel, and more by using TalkHelper PDF Converter OCR. It can generate extremely high-quality and editable DOCX files from both native and scanned PDFs. Because you don't have to export the whole PDF file, you have the option to convert just the desired pages.
Pros:
Built-in OCR with batch conversion options is overkill.
Word documents of the highest quality, with layout and format, preserved
Provides a variety of conversion options
Cons:
Only Windows operating systems are supported.
Pricing: $29.95/lifetime access
4. ILovePDF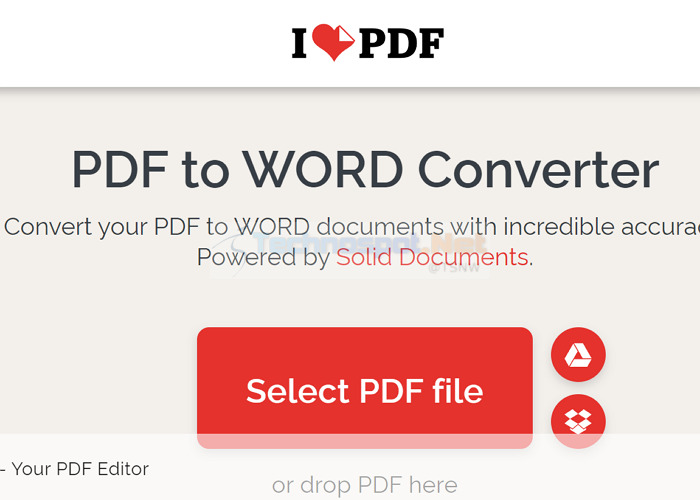 ILovePDF has a great appearance and offers a robust PDF processing tool in one package. Using this application, you can quickly turn a PDF file into an editable Word document.
To complete the two-step process, choose the file to be converted, select the output format, and then wait for the conversion to complete.
There are a variety of formats you may export your PDF to outside the word processor. You may also use ILovePDF to combine PDFs, compress them, and split them with assistance.
Pros:
Converted files may be easily shared through Dropbox and Google Drive integration.
Conversions that are Accurate and Reliable
Integrates online storage services like Google Drive and Dropbox
It's cross-platform compatible.
Converts many files at once or in batches.
PDF to Word conversion in a flash and at high quality
Cons:
The Free Version is Restricted in Terms of Quantity.
Ads everywhere you look.
Premium members may only access OCR.
Pricing: $6.61/monthly or $53.11/year
5. Nitro PDF to Word Convertor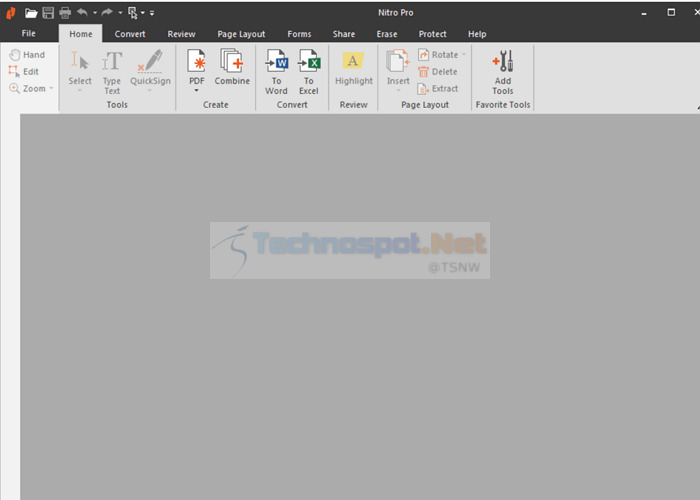 Nitro Pro offers a butter-smooth PDF to Word conversion procedure that ensures good development. Nitro Pro's ability to produce editable Word documents from PDFs means you can finally say goodbye to tedious copying and pasting. Original pictures, fonts, and formatting will be preserved in the final DOC or DOCX document.
This free PDF converter correctly translates text, but the pictures in the resulting file are occasionally deformed. Unexpected line breaks or arbitrary spaces in your final text are other possible issues.
Pros:
A safe and secure way to convert files from one format to another.
Keeps the formatting and layout as it was originally.
Batch conversion is supported.
Provides a PDF editing program.
Incorporates a few cloud-based features
Cons:
Costly in comparison to alternatives
There's a demo version available for testing purposes only.
Nitro Pro may be downloaded for free, although there are clear restrictions.
Only five free conversions each month prevent indexing of some of the lost expensive images.
Pricing:
Nitro PDF Pro (windows)- $179.99/one-time license
Nitro PDF Pro for Mac (sold as PDFpen)- $129.95/one-time license
6. Adobe Acrobat Pro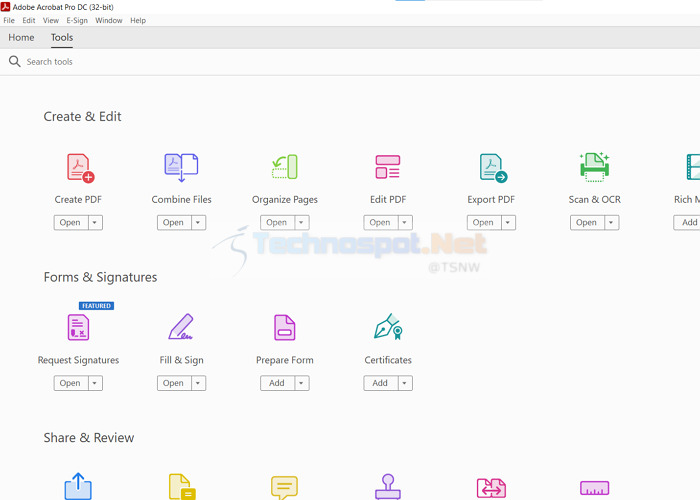 Being the creators of the PDF format, Adobe excels in handling PDF to Word conversion, both in the cloud and locally. Among the finest PDF to Word converters, it prioritizes delivering a high-quality product while also being very efficient (fast conversions).
All the fonts, tables, margins, pictures, and other document components will remain in the output Word file, which is excellent news for you. Due to a meticulous OCR tool, the general accuracy has also been raised in many notches.
Pros:
Conversion from PDF to DOCX in record time
Options for mass conversion
An action wizard is included with the powerful built-in OCR.
Supports scanned PDFs as well as native PDFs
It's cross-platform compatible.
Cons:
Pricing: $15.95/monthly
7. Online2PDF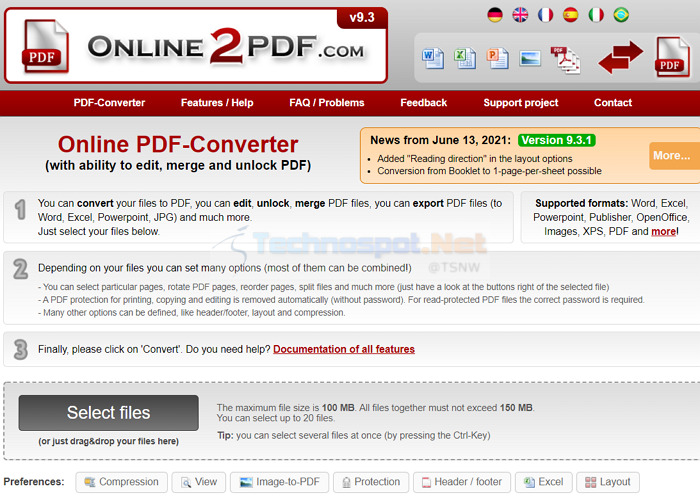 Using Online2PDF to convert PDFs to Word or other Microsoft Office file formats is fast and straightforward. It is one of the most widely used and accessible online converters since it is a one-stop PDF solution available in six different languages.
With Online2PDF, your PDF annotations are preserved during conversion, so your comments and changes are carried over to your new document.
Pros:
Bulk conversions are supported.
PDF annotations are preserved.
Cons:
User interface Cluttered with Ads
Pricing: Free
8. UniPDF
You can avoid the lengthy upload and download delays typical with many online programs by using this free PDF to Word converter, which was built specifically for Windows. If you deal with sensitive material, you don't want to put your papers or information in the hands of a third party since this program works directly from your terminal.
However, the conversion precision of UniPDF is far from perfect.
Pros:
Partial and batch conversion is supported.
The layout and formatting are retained in their original form.
Cons:
The free version does not allow for batch conversion.
With the free version, you have three days to convert as many PDFs as you like.
There is no OCR.
Pricing: Free
Is It Safe To Convert Pdf To Word Over The Internet?
Online PDF to word conversion is completely secure if done using reputable software. Check the privacy page of a PDF to Word Converter to be on the safe side.
Using any of the tools on this list will ensure the safety and security of your important files and papers.
Do Pdf To Word Converters Cost Anything To Use?
To answer your question, yes, most internet converting tools are free of charge for consumers. However, for a better experience, avoid using free programs that make use of adware.
Can A Pdf File Be Converted To Another Format Using These Converters?
It depends on the software you're using; however, for convenience, most programs provide this option to their customers.
Despite their importance, PDF files pose a severe problem in that they cannot be edited. For this reason, PDF to Word converters are critical.
With a bit of effort and our suggestions, you too may quickly find your dreams' converting software quickly and easily. Use a quick program, secures your files, and has no negative impact on the integrity of your original documents.