Text to Voice is something very useful for the users, who are visually impaired, though operating systems come with the utility which can help doing this but you still need some special software which can work on browsers accurately.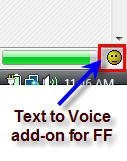 This Firefox Add-on is also useful in scenarios like, when you want to go through some article while you are trimming your beard, or may be while preparing your morning tea etc.
You can download this add-on here, install it manually by dragging and dropping it in the 'Add-ons' Window.
To use it access the page and click on the smiley button as shown above, or to listen the part of text from the page you can select the text, and right click on the smiley button and choose 'Say it', as shown below.
The  Speakit Options allows you to decide other things like rate of speech, and volume, also you can try some other voices to read out the text.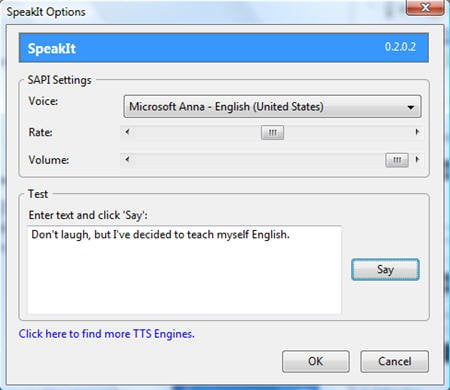 So next time, when you are fighting with you tight schedule to read a couple of articles, listen to them, and enjoy the personal podcast version of article.
Source gHacks
Update –
Speak it is compatible with Firefox: 1.5 – 2.0.0.* and not with current version of Firefox.