Do your eyes hurt after reading several blocks of text online? The internet is a treasure of knowledge, with countless websites and software offering you the information you want. In blocks of text paragraphs, you must read and navigate to find the exact answer, which is often troublesome for your eyes.
Besides, even if you have someone in your home who cannot see them, internet browsing is something they cannot avoid in today's scenario. Here's where the need to convert text to speech online comes into the picture, one such extension that helped me is SpeakIt. With my careful usage, I've covered you all with its review!
Convert Text to Voice with SpeakIt Browser Extension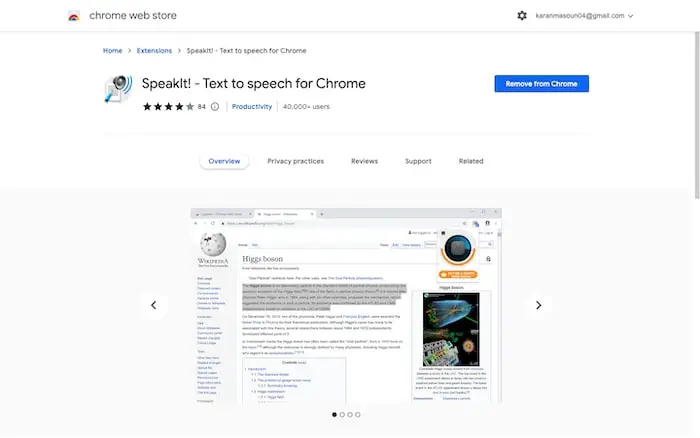 What is SpeakIt?
SpeakIt is a text-to-speech converter extension for Chrome. It quickly reads the text by speaking it up. Consequently,  it gets the name SpeakIt. Further, it reduces the need to read the big blocks of text that are difficult and a lot of time-consuming.
You can find the SpeakIt Extension on the Chrome Web Store and easily add it to your browser. But it won't work on specific encrypted web pages that don't allow extensions. Otherwise, it reads most others, making it popular among users.
Features of SpeakIt
Several features of SpeakIt make it a precise text-to-speech converter that is as follows:
Supports Multiple Languages: SpeakIt supports more than 50 languages. It means you can highlight and read the text from webpages in different languages, not just English.
Simple Interface: SpeakIt has a simple Interface. Thus, it is not painful to the eye, and you can use it without complexities.
Suitable for Beginners: Using text-to-speech converters is a complex task. But, SpeakIt is suitable for beginners, which makes it a top choice among users. For this reason, it has more than 40K+ downloads to date.
Frequent Updates: If Chrome extensions are not updated, their bugs become a problem on your browser. But, developers frequently update SpeakIt, making it safe to use.
How to Use SpeakIt?
To begin using SpeakIt, search for it on the Chrome Web Store and choose Add to Chrome. Next, follow the steps below to highlight and read your preferred text.
Search for your favorite website.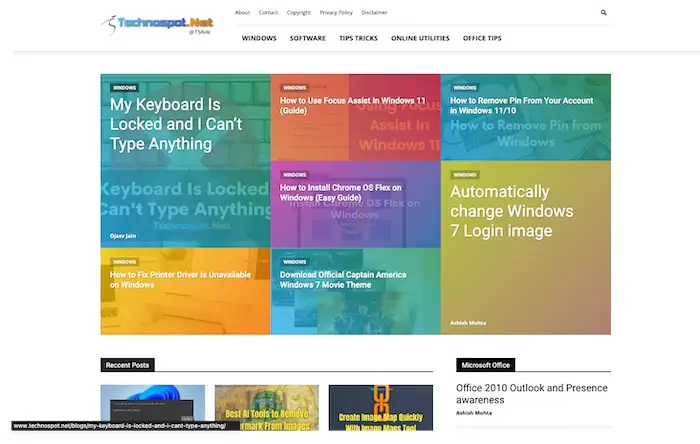 Select the text you want to read from that webpage
Click on the speech icon to begin listening to the text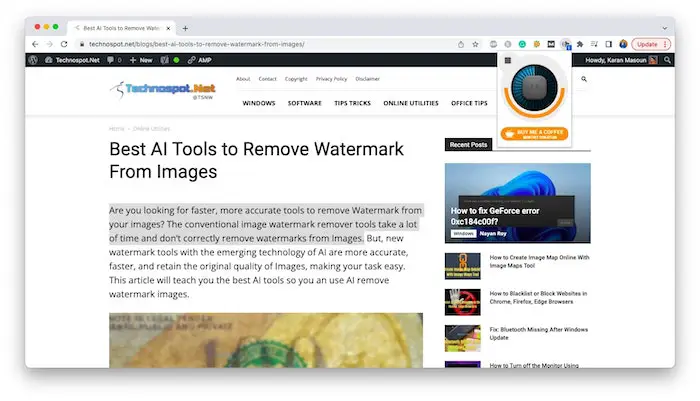 It will display the total number of sentences in the selected text on the icon
In a few seconds, it will start reading
Select the pause button to stop it at any time
There's no limit to how much you can listen in a single time.
Is SpeakIt Safe?
Since SpeakIt is a lesser-known Chrome extension, you would have security concerns. It collects some data from your browser as applicable for an add-on or extension.
Further, it shares this collected data with other third-party websites. These websites are affiliated with SpeakIt. So, it is made available online to them as per the third-party privacy policy. However, even Chrome does these, so there's no need to worry. Besides, you can use a VPN if you still worry about security. Apart from that, it is an extension without bugs.
Conclusion
When you feel tired of reading long paragraphs of text, you can use SpeakIt. It is a text-to-speech converter extension for your browser that reads the text you highlight, simplifying your work. It supports over 50 languages and has an easy-to-use interface, thus suitable for beginners.
Plus, it is frequently updated, providing a seamless experience. On the other hand, it collects some data from your Chrome and shares it with other third-party websites, yet it won't cause a threat to you.
Check out the extension here!