If you are not good with typing Short hand sms or the sms slang, here is one online tool which would convert your long message into sms slang and shorten long sms into a shorter one.  It takes care of all smilies emoticon, smiley, slang or chat room lingos.
Here is small example :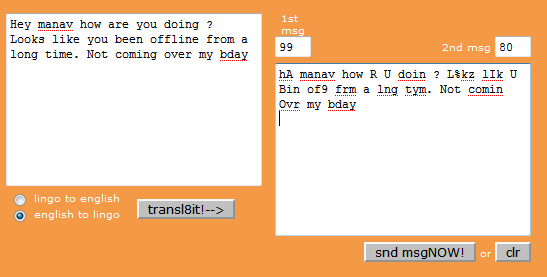 Then it allows you to send this as SMS if you are signed up with them. If you just want to use it as converter you can use the free SMS services which we had listed down.
This service can also convert any slang sms to normal text which makes the readability pretty easy. I wonder if we can have a phone software which can do the same. That would be amazing. Try transl8it