Twitter backgrounds gallery is a nice place to have a look at some awesome Twitter Backgrounds, loads of Twitter backgrounds are showcased here. You can view these backgrounds and vote for your favorites too.
If you are the one who is interested in creating a background for your Twitter Profile, you can get to see some great examples Twitter Backgrounds; moreover you can also go through some tips for creating one for you under the "DIY or Hire a Designer" tab.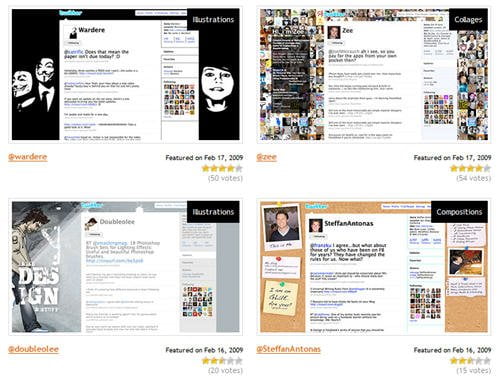 If you want to spend some bucks for getting a unique Twitter Background for you, you can hire a designer for you.
"Twitter Books & Resources" lets you access the direct links for Twitter related Resources, Tools, and Books. If you already own a Twitter background which has not been featured on Twitter Background Gallery, you can opt to submit your background, in order to do so you can see this page.
So, if you are interested in unique backgrounds for your Twitter Profile, go ahead and have a look at Twitter Backgrounds Gallery. Visit Twitter Backgrounds Gallery