We've all heard that Twitter is a free social network that lets you connect, share your experiences with family and friends, and stay connected. Twitter includes a space at the top of your profile picture, referred to as backgrounds. It serves as a designated space to display your Twitter background image. In this post, we will share how you can find new Twitter background images for your Twitter profile.
How To Change Twitter Profile Background?
Another background on Twitter you can alter is your profile's background image. If you've come across adorable Twitter backgrounds you'd like to display your individuality, follow these steps to change your background image with just a few simple steps.
Open Twitter on the Web > Go to Profile > Press Edit Profile
Now select the picture icon located on the top right corner of your profile.
Choose the image you want to upload and press Open.
You can adjust the controls by using the buttons to select the portion of the image you would like to show.
When you're done, click Apply.
Select Save and save your modifications.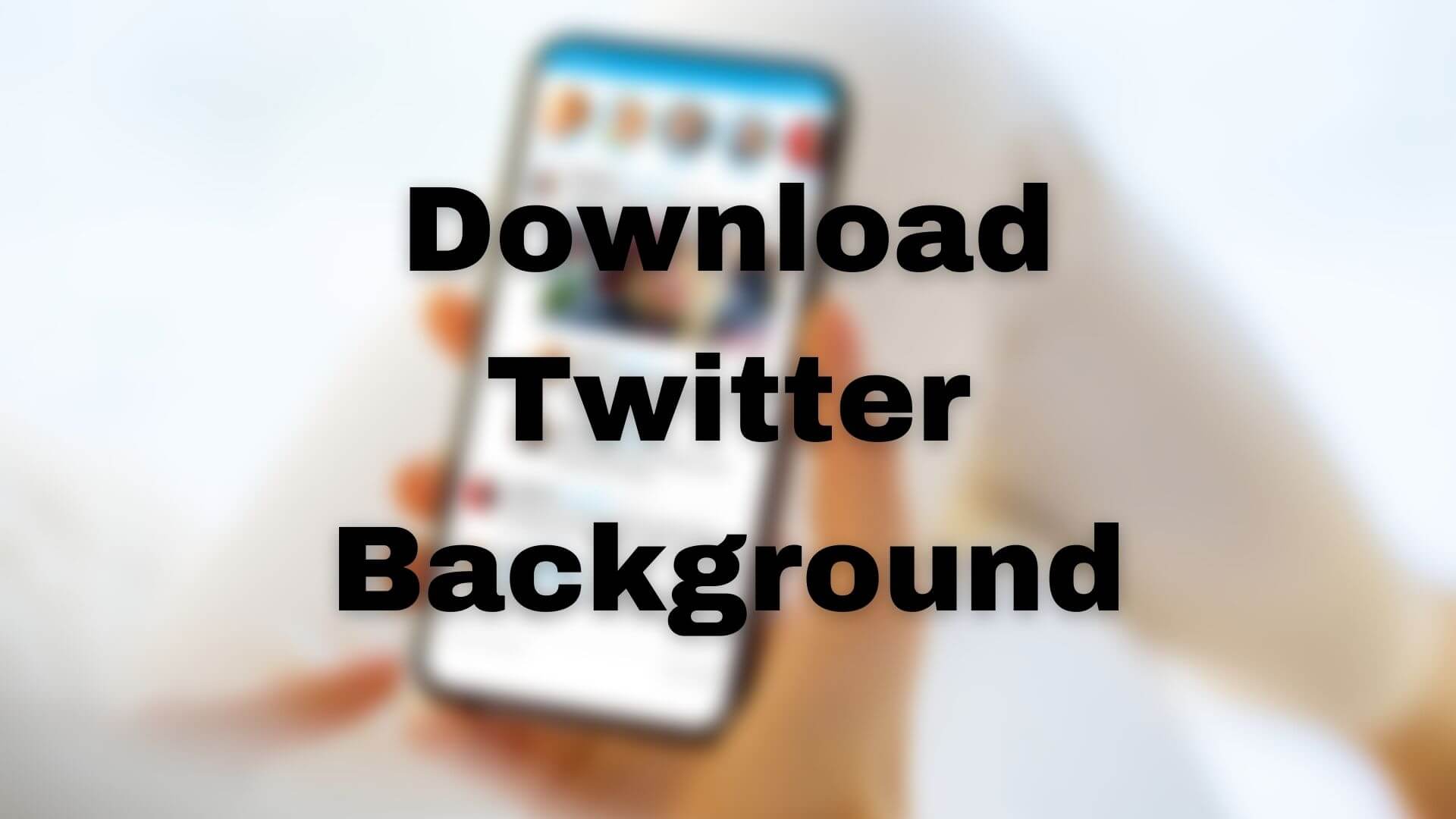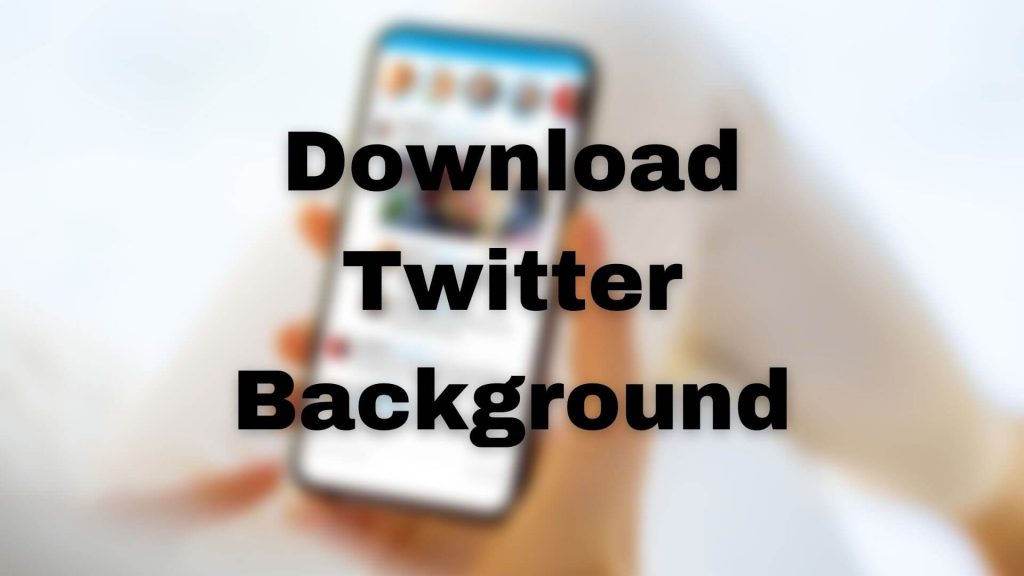 Best Apps And Websites To Get Twitter Backgrounds
Several websites allow you to download the top Twitter background images. However, because of the constant updates to Twitter's interface, most websites struggled and had difficulty progressing. Therefore, a significant percentage of them have decided to stop using the services. Here is a list of the best free websites that offer Twitter cover photos.
Here are a few best websites to download free Twitter background Images.
1] Unsplash.com
Unsplash features photos from beautiful landscapes to lively holiday scenes. It is another source of freely usable images that offers high-resolution images at no cost to some organizations. It will give you a hint to search for backgrounds, pictures, and wallpapers.
Overall, it is an excellent website for high-quality stock photos that are free and easily downloadable. There are over 1M high-resolution free images available. It means there is royalty-free content for everyone.
While it may not offer as many options as paid sites, it has a great selection of photos, and new ones are added daily. There's a good chance that this stock site will have something you like.
Lastly, it has a long history of vector images. This database is an excellent tool for designers as it covers many different topics. Unsplash is more focused on high-definition images than illustrations and icons. It's still a great place to find vector images that you can use in your designs, whether in Photoshop or wireframes and prototypes.
2] Freepik.com
Freepik is the largest and most well-known platform for finding inspiration background photos, free stock images, and illustrations. This website offers thousands of vector images for free. You can find everything you need, including greeting cards, templates, brochures, and PSAs. Freepik has a built-in template editor that allows you to modify templates to suit your content and ideas.
It offers a vast collection of both free and premium vectors. Contrary to many other websites, the quality of Freepik vectors is incredibly unique. You can download and utilize the Freepik vectors at no cost for your personal or commercial projects. But, it would help if you gave credit to the creator.
It would help credit the author of any images from this database, include the attribution line "Designed by Freepik," and link back to the website. There are many options available on Freepik. Freepik vectors and illustrations are free to use and do not require attribution. It is highly user-friendly. You have to create an account to download the free stock images.
The files can be downloaded in various formats, including AI, SVG, and EPS. The best part about Freepik's vector images is that you don't have to give credit. First, create an account and then download icons and illustrations. Save your favorites to your account.
3] Canva.com
Canva is already a well-known online tool that lets you create brochures, flyers, calendars, business cards, and other forms of advertising. Along with an array of Twitter backgrounds. With its easy-to-use designer tool, you can make a stunning background with pre-designed designs or use your photos.
You can also modify the ready-made Twitter background by changing fonts, images, background, and color. After that, you can store and save your wallpaper in the best size and then repeat the process to download as many backgrounds as you like.
Canva is extremely popular with graphic designers as well as web publishers. It is the most popular platform to create stunning graphics at no cost. Canva offers a separate section to Twitter backgrounds. Use Canva to create stunning backgrounds to make your Twitter profile appear attractive.
Here, you can upload your images that can be used to create text fields and graphic elements. Additionally, you can choose from the vast selection of stock images for free within Canva by simply clicking. Additionally, they also have an extensive selection of background images that Canva has designed.
4] Wallpaperacess.com
WallpaperAccess is a well-known image site that provides the most well-curated selection of the top background images that moderators select based on community submissions. WallpaperAccess has good quality and appropriate Twitter backgrounds. Wallpapers can be found in various categories and collections, including fantasies, flowers, space, and nature.
5] Creatopy.com
Creatopy is a one-stop cloud-based production system that allows you to create Twitter backgrounds, page stealers to traditional banners with a square format, and many more. It is the tool you can use to pick from a wide range of sizes and layouts to design creative backgrounds.
If you're looking for more features, I suggest you check out its premium editions (between $17 to $35 per month) with animated templates and permit you to edit multiple formats simultaneously.
How Do I Download A Background Picture For Twitter?
If you want to download the background, right-click on the background picture you wish to download and select Save Background. A Save Picture dialog box will be displayed, allowing you to choose the location to store the image.
Why Change Your Twitter Background?
To ease eye strain
For a more personal touch to your account
To add a seasonal touch
These are just a few of the best apps to create a transparent background or remove unwanted objects from your photos.
They can also make fun of yourself to make your social media more exciting and make memes, stickers, or a compelling profile picture. Some applications transform photos into sketches when you'd like to explore more with your photographs.
Each tool comes with specific features you can take advantage of. If you're searching for ideas for creating an attractive or personalized background for your Twitter account, check out these resources and online to aid you to find new Twitter Background Images.