After testing Coolpad Note 3 for over two weeks, I Must say I'm impressed with the phone on many fronts. In this post, I am giving you five reasons why you should buy this phone over the competition, specially if you are looking for a phone to use for a long time.
Performance :
After using the Coolpad Note 3 for a week, I was surprised that it did not lag at all. So I decided to extend my usage for another week to see if it can keep up. Right from App switching to application launch to gaming, the Coolpad Note 3 did not gave up. Seems like Coolpad Note 3 has the right optimisation of Software (Android 5.1)  and Hardware to deliver great performance, compared to most of the Android phones.
As my standard practice, I did not dig much into its hardware specs until 2 days before I started working on its review. I was pretty surprised to find that it houses a Mediatek processor which is known to perform slower than Qualcomm's Snapdragon chips.
The full specs of the Coolpad Note 3 can be found below:
Mediatek Octa-core 1.3 GHz Cortex-A53 CPU & Mali GPU.
3GB RAM.
16 GB internal Storage with microSD Support.
4G Support.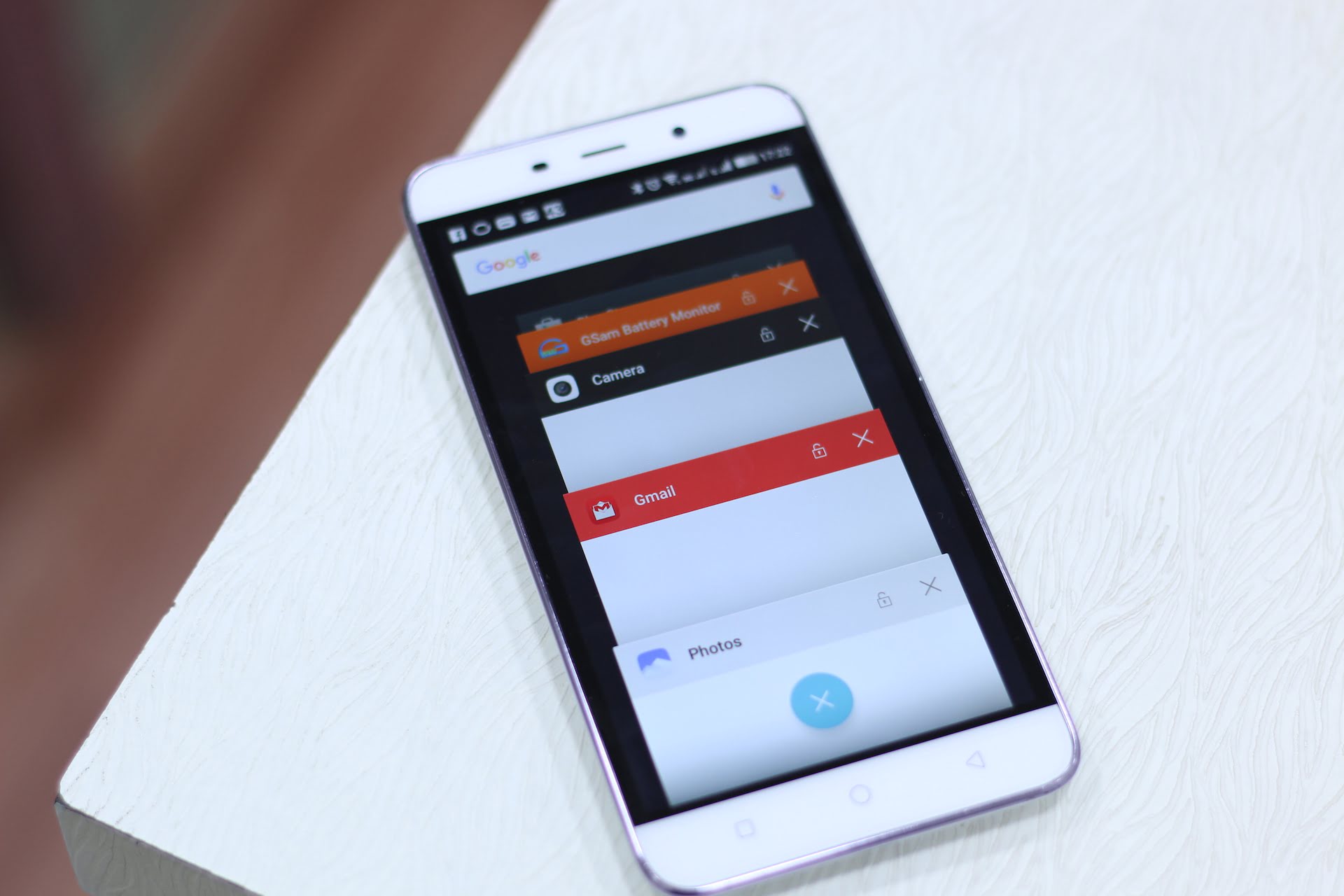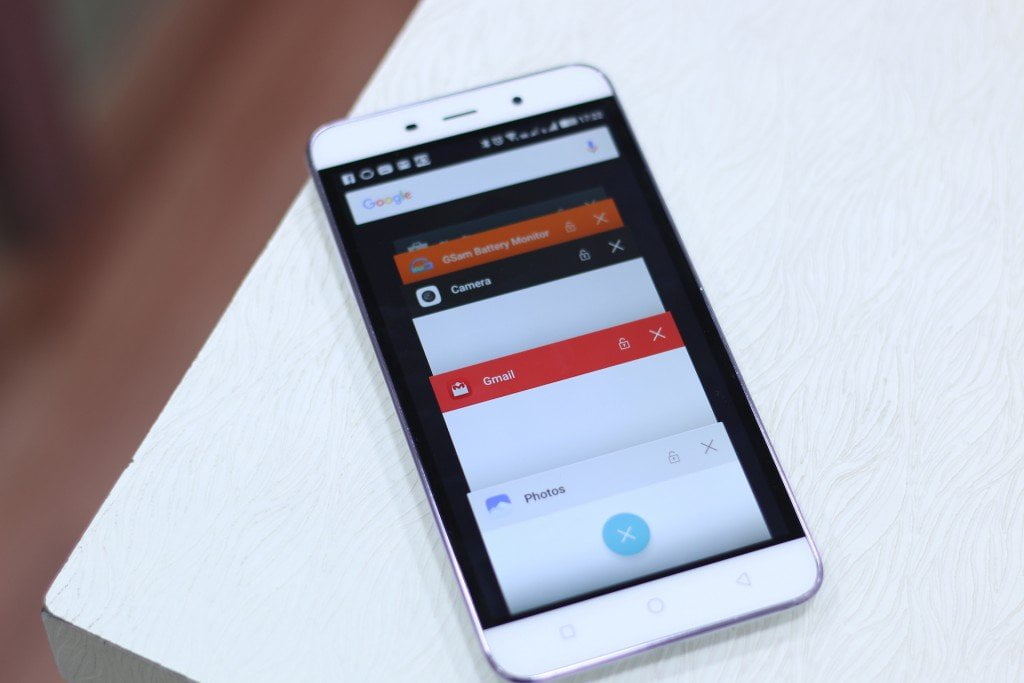 Battery Life :
This is the most important aspect of smartphones. They are known to consume battery for the obvious reasons, and the only way out the phone makers have right now is by increasing the capacity. Surprisingly, Coolpad Note 3 stands out differently.
The phone on average per complete charge lasted for about 20 hours with 5.5 hours of Screen On Time. This is impressive. I have not seen Android phone at this price range & configuration lasting so long. What is even more impressive is this is only on Mobile Data.
I was on a family trip since 22nd of this month, and was completely on 4G network with 2 SIM ( Airtel 4G + Vodafone 3G). I had used WhatsApp, Facebook, Foursquare, Asphalt 8 : Airborne, Twitter, 2 Email Accounts. The most used app was Camera for taking pictures and short videos.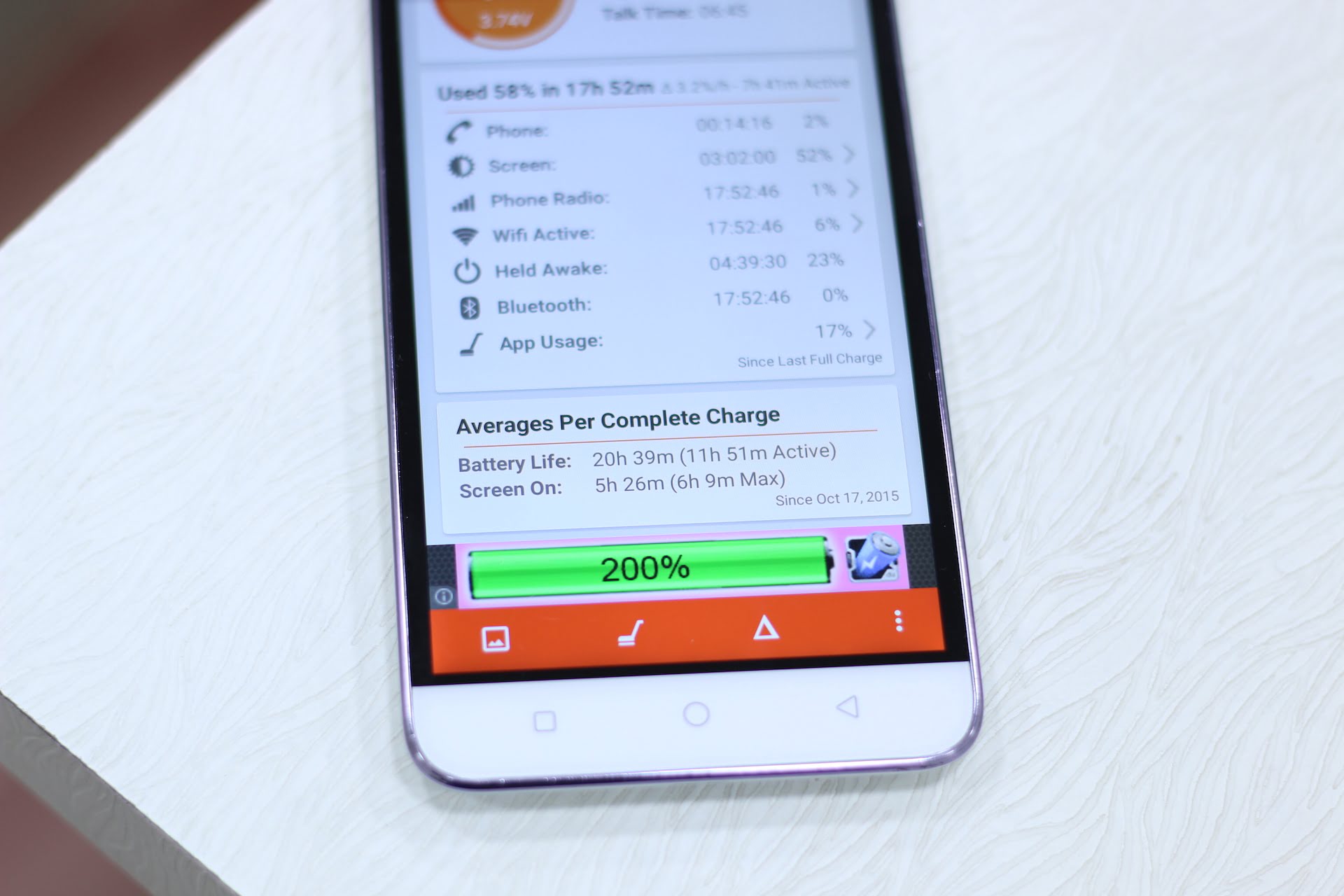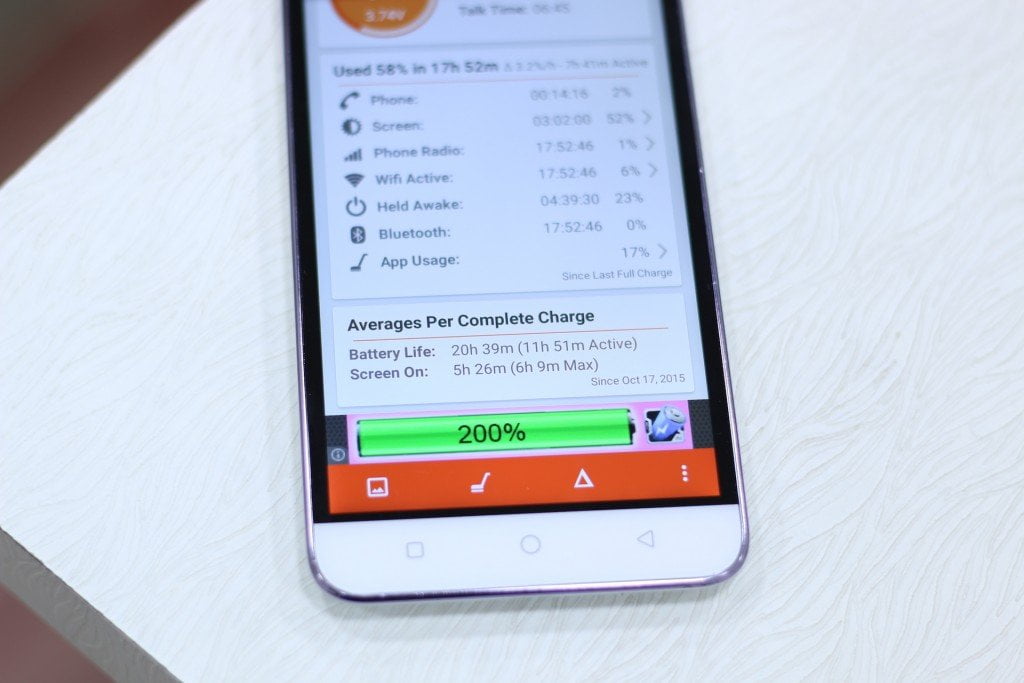 Camera:
The phone empowers you with 13 MP + LED Flash enabled rear camera and 5 MP front camera. The rear camera can shoot videos at 1080P @ 30 FPS, and the camera UI comes with most commonly used modes for novice users. I took over 300 pictures during the festive seasons and my trip which includes daylight, low light, night and macro shots. You can download the camera sample from here and see it for yourself:
While you can judge the camera clicks yourself, here are few things from my experience:
Daylight, Macros and Selfies are impressive. It gets a great amount of details and the pictures are sharp.
Videos recorded from the camera come out great, but there is no stabilisation. Make sure to have steady hands. They all are recorded in 1080P. There is a video as well in the sample, do take a look.
The camera UI is simple, there is no shot-to-shot lag and its very fast.
One thing that I did not like was the camera automatically using the beauty mode when you have real people in the focus. It does it automatically, and softens the looks.
During low light shots, the camera finds it tough to stabilise itself for taking pictures. I had to keep my hands steadier than day light clicks for better results. The same applies to videos as well.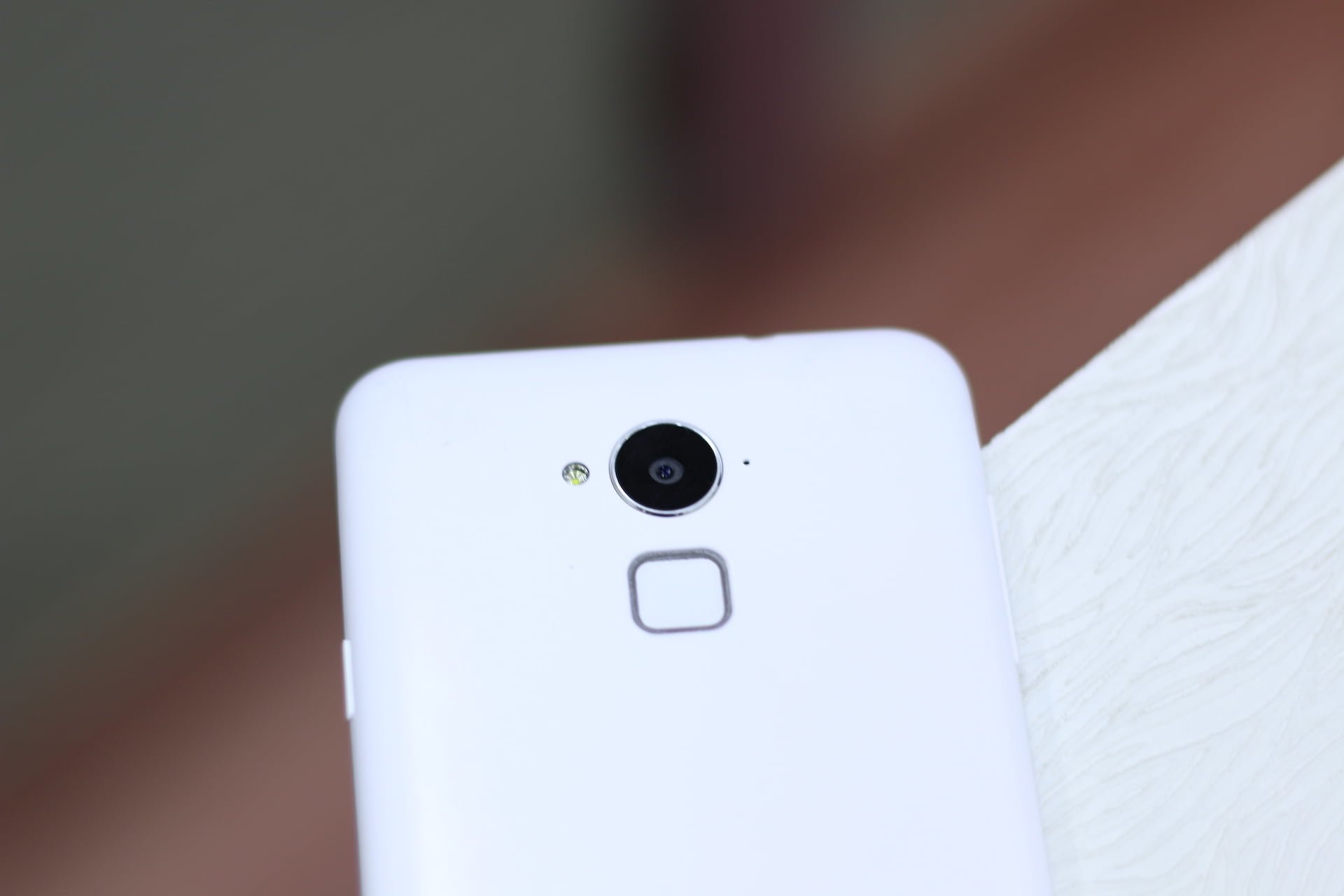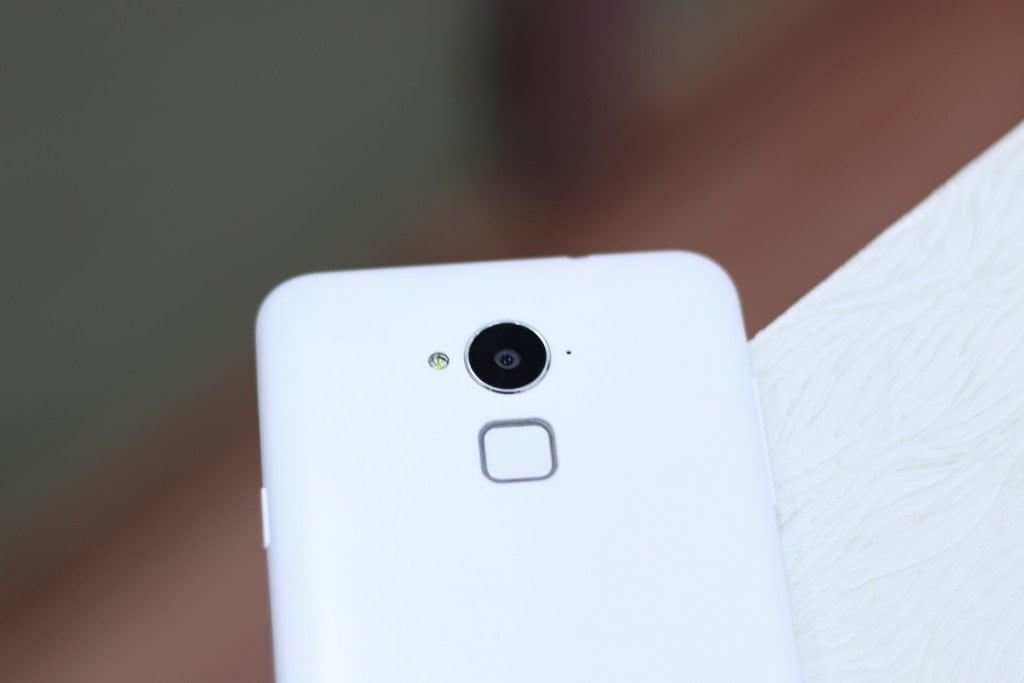 Fingerprint Sensor:
This is the most addictive thing on the phone. You can use your fingerprint to unlock phone, receive a call, take a picture ( very useful for selfies) and so on. The very idea that you don't have to type in your password, and just naturally place your finger in the rear to unlock, is tempting and addictive.
Thanks to this generation of Fingerprint Sensor, they are very fast. You can have multiple fingerprints configured which could be from both hands so you don't have to switch hands to unlock or of somebody you trust, like your partner. Check out the video below to see how you can configure it and how fast the sensor is:
Coolpad UI extends Fingerprint Sensor to lock apps as well. A great way to keep kids off your phone, but make sure they don't access to it while you are sleeping.
The fingerprint sensor is located at the rear of the phone, right below the camera module. Chances are that you may hit the camera module at starting, but once you are used to it, it won't be a problem.
Price :
The best part of the phone is its price. While we have seen phones rolling out great hardware combination at lower price, they all suffer from sub par performance after extended usage. The Coolpad Note 3 takes all of them down with its overall hardware combination and performance it delivers. At Rs 8,999 you get impressive performance, long-lasting battery, camera to shoot georgues pictures and selfies and a fingerprint sensor. If you are looking for a phone inside the 10k range, the Coolpad Note 3 is the one you should buy.
How about the rest of the experience?
Build, Design & Display:
Build is pretty good, and the phone is sturdy. I have dropped in a couple of times, but it stayed in one piece. While I am not claiming it to be the best, but to my experience, it can stand accidental bumps and drops. From design perspective, the phone has a standard look, but you have to praise it for the shiny metal looking rim around the edges and minimal bezel. 
The phone houses a 5.5 inch / 720P IPS LCD screen which makes it a big phone. While they are getting more common, make sure it suits your likeness. One thing that the display misses is the Corning's Gorilla Glass protection.  On my day to ay usage, I found it comfortable using both in day light and inside. However, the display will need a bit of push on the higher side.
Gaming:
It was pretty decent on this phone, and was able to handle some heavy games like Asphalt 8 Airborne and Marvels Champion. The phone does that up after 20 minutes of playing games, but its bearable.
Audio & Music. 
The phone comes with a loud-speaker which sounds good, but fails to impress when it comes to bass. However since most of you will be using it on earphones, it sounds decent & clear, but not impressive. I expected better quality here.
Calls & Network:
No problem here. I have used two SIM both in closed and open areas. The loudness of the in-call quality is great as well. This is important for those who would like to know if it sounds too low to talk in noisy conditions.