There are a lot of instances where users have to lose their precious data in the form of files or folders that get corrupted while saving them in an external hard drive or USB drive, or storage disc. It is rare for damaged files to revert to the way they were, but there are few ways to copy damaged files from hard drives, USB drives, or corrupted storage discs.
In this article, we'll be looking at some free third-party tools that you can use to copy corrupted files or are at risk of corruption to avoid data loss. So without any further delay, let's begin.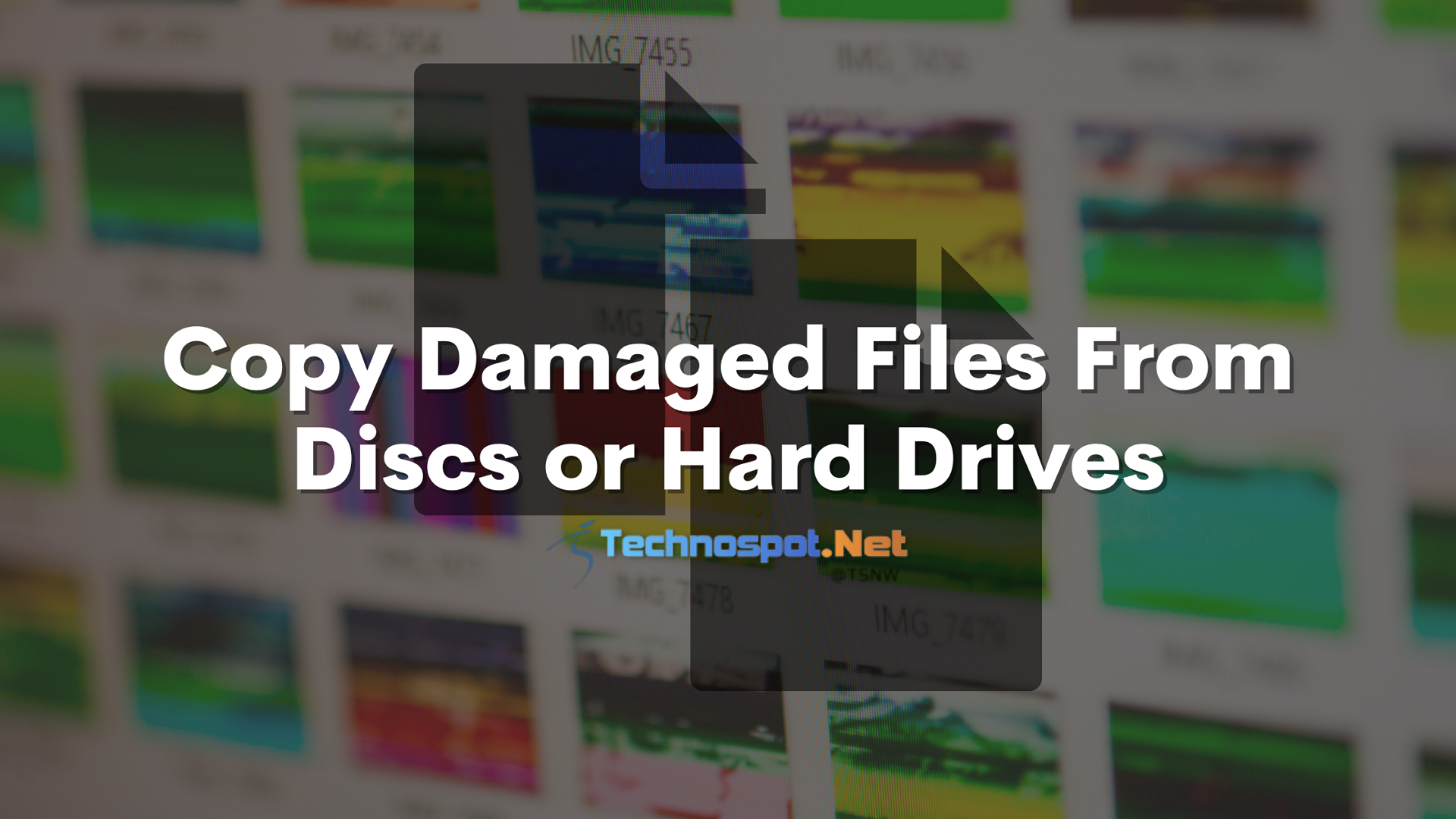 Best Free Tools To Copy Damaged Files From Hard Drive or USB or Discs
In this section, we'll be discussing some entirely free-to-use tools that we handpicked for you. These tools will help you to copy damaged files from external storage discs and hard drives so that you can save your precious data.
Here are some of the best free tools we could find across the internet that will ensure a safe and secure transfer of your files from a corrupted disc:
Roadkil's Unstoppable Copier
Recuva Hard Disk Recovery
Orion File Recovery
PhotoRec
TestDisk
Wise Data Recovery: HDD Recovery Software
Note: It is better to be ready that not all parts of the files will be recovered. There will be partial damages.
1] Roadkil's Unstoppable Copier
Roadkil's Unstoppable copier is the first tool we will talk about. This tool is a must-have because it is entirely free to install and super easy to use. With a plethora of features, it is used by countless people across the globe who trust this tool with the security of their files and data. The major features include copying multiple files at once, finding and detecting corrupt files, adding dummy data to unreadable data if there's a possibility of restoring them, etc.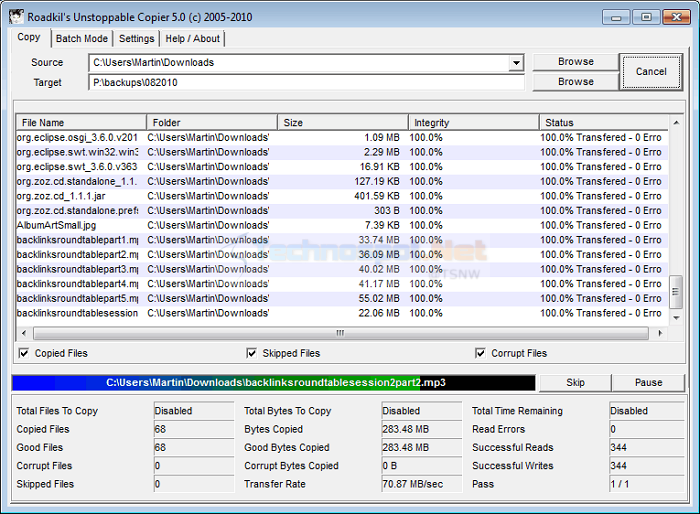 Roadkil's Unstoppable copier is a multi-functional tool that is free to use, offers unlimited recovery, and has a filter system for more effortless file transfer and detect corrupt data.
2] Recuva Hard Disk Recovery
As the name suggests, Recuva Hard Disk Recovery is also a tool for safe and hassle-free file transfer. Recuva Hard Disk Recovery has a unique approach to the primary purpose it is designed for. Recuva Hard Disk Recovery presents a set of questions that will make the whole process easier and user-friendly when used for recovering lost data. Its interactiveness is one of the many perks it has to offer. The Recuva Hard Disk Recovery tool ensures a seamless and secure file transfer process by asking several questions.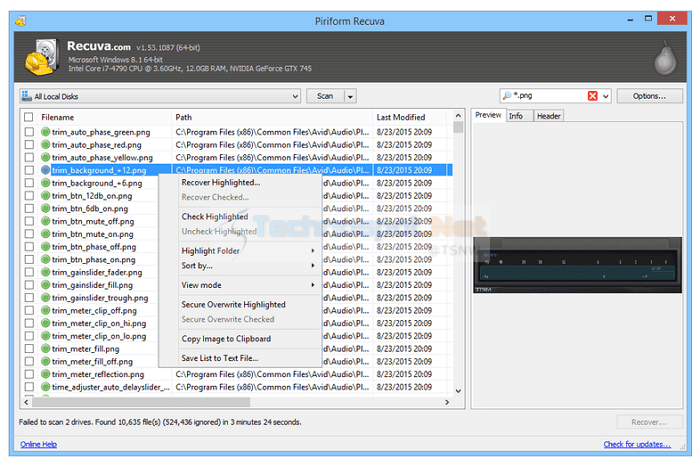 Recuva Hard Disk Recovery tool is also entirely free to use. It offers unlimited data recovery for free and provides a brilliant user experience. However, this software is not available on Mac as of now.
3] Orion File Recovery
Orion File Recovery is an excellent option if you need access to accidentally deleted files. It is compatible with Windows and storage drives that Windows supports and can be used to recover lost or corrupted data.
Unlike the other tools mentioned on this list so far, Orion File Recovery includes some extra features intended to protect your privacy by allowing you to permanently delete data from hard drives that are prone to corruption. What makes Orion File Recovery better than its competitors is that it also restores the files that you have forgotten the name of. However, that may include some unwanted files as well.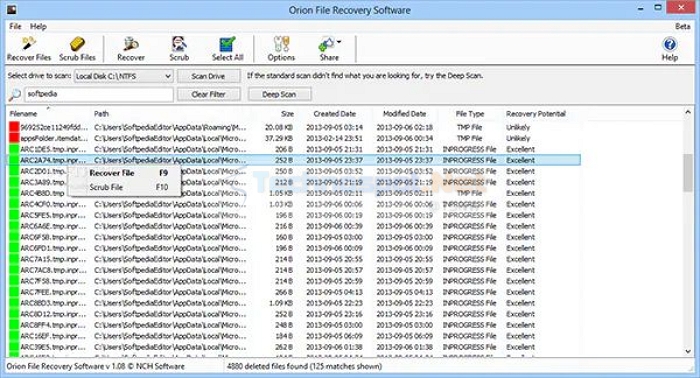 Overall, Orion File Recovery is a handy tool that is quite efficient at recovering corrupted data from external discs and storage drives. The interface is user-friendly, and it is pretty easy to navigate through the tool.
4] PhotoRec
PhotoRec is slightly different from the other tools mentioned here. PhotoRec is unique because we can recover images and files over various storage devices and platforms. Yes, that's right. You can use PhotoRec to copy files from computers, smartphones, memory sticks, external storage drives, digital cameras, tablets, etc. With tons of features and support for over 450+ file extensions, PhotoRec is a tool in a league of its own.
The name of this tool may suggest the idea that it only supports images, but that is not the case. PhotoRec can be used to copy several types of damaged files on Windows, Mac, and Linux.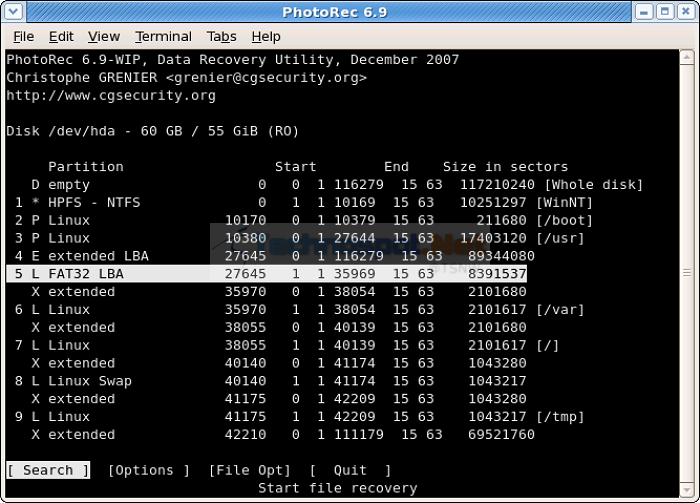 However, using PhotoRec might not be a pleasant experience for beginners as the files restored aren't named, and no folder structures are present either. People may find it challenging to navigate their way through this powerful tool. Like all other tools on this list, PhotoRec is entirely free.
5] TestDisk
With support for Mac, Linux, and Windows, TestDisk is an open-source data recovery tool that might be just what you're looking for. Specializing in recovering lost partitions, TestDisk is an excellent choice for people searching for a free-to-use tool for copying damaged files from their external discs or hard drives.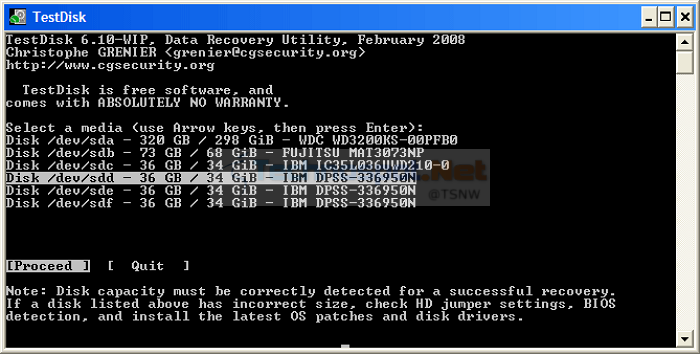 One convenient feature included in this tool is that anyone can use it to fix discs that won't boot up at all, and since this tool is an open-source project, you can improve it as per your choice and understanding if you're capable of it. However, that doesn't imply that beginners cannot use this tool. TestDisk is relatively easy to use and is pretty efficient at recovering data. You can use TestDisk to fix the partition table, recover the boot sector that stops discs from booting up and recover erased partitions.
6] Wise Data Recovery: HDD Recovery Software
The wise Data Recovery tool is our last handpicked tool for this list of third-party applications that you can use to copy damaged files from external storage drives, discs, USB drives, memory cards, etc.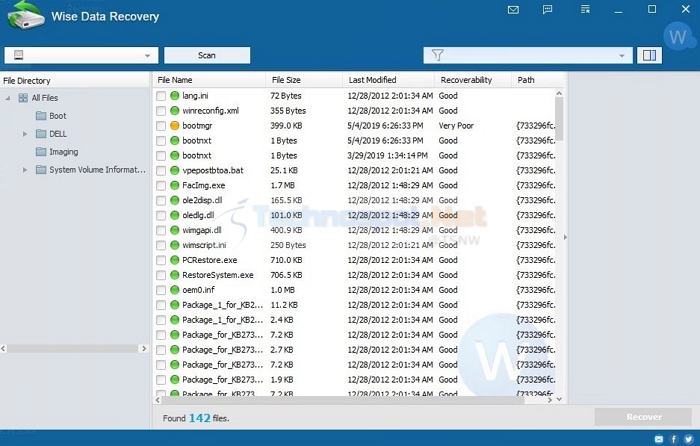 It is a user-friendly tool that one can use to recover the most commonly used data, such as videos, audio, images, text documents, etc., that are lost/corrupted/damaged. This tool has been designed to recover data most effectively, and it dramatically enhances the user experience. The user interface is quite friendly, and beginners will face no trouble in navigating through this lightweight free-to-use tool.
User data is of utmost importance. Since it is not a day-to-day mishap, we may not be cautious of it, but it'll surely be unfortunate if someone exposes our data to the threat of corruption or permanent loss. Hence you must always maintain a backup of your files to help you recover the files without using any of this software.
In this article, we went over some of the most helpful and free-to-use tools that you can use to copy damaged files from discs and external storage mediums, and doing so might help avoid a complete data loss. The tools that we handpicked for you are effective at what they do, and you cannot go wrong with any one of them.
Do Data Recovery Softwares Work?
Data Recovery softwares do work; however, their work is entirely dependent on multiple factors like the time for which the files have been lost, the health of the storage media, the type of storage media, the type of file, and the size of the file and many other.
Can I Recover Deleted Or Damaged Files From An SSD?
While you can recover deleted files from an SSD, it is challenging because, unlike HDDs, most SSDs have the TRIM command enabled by default. It means that all the deleted files are entirely erased from the system. Whereas in HDDs, when the files are deleted, they are still retained for the time being until new files are stored in their place.