It's common to copy text from the internet. But when you paste it, it brings in all formatting with it. Its also called as Rich Text format. So if you want to copy content from a web page but do not want to keep the formatting, here is how to do it. I have shared Firefox and Chrome extensions.
Copy text without formatting in Firefox and Chrome
Firefox Add-ons:
Copy as Plain Text
Copy Plain Text WE
Text Linky Tool
Copy Plain Text
Chrome and Edge Extensions
Copy text
Copy as plain text
CopyCat
Firefox Add-ons:
1] Copy as Plain Text
While many software now offers to paste as plain text, here is an extension that copies content in plain text. Copy as Plain Text Firefox extension is a good option if you are a Firefox lover. This add-on integrates with your contextual menu ( right-click ) when you select a text for copy, giving you an extra option to copy text without any format.  A word to note here is TEXT, so if you are using images, etc., you will need to use the applications options to paste the clean text.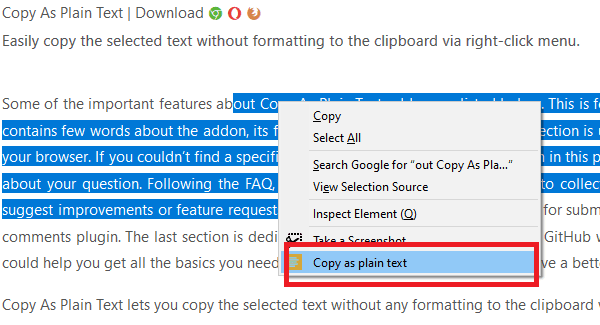 You can download  this addon from here
That said, it's not the only extension that can do this. You can choose to search for more extension similar to that and download it.
2] Copy Plain Text WE
It allows you to copy selected context as pure text to the clipboard or Copy full page context as clear text to the clipboard.
3] Text Linky Tool
It offers multiple options to copy. You can copy as plain text, HTML source, copy Link Name & URLs, copy Tab Name & URLs and Analyze image/page URLs.
4] Copy Plain Text
It is probably the best addons which remove the formatting from the selection before saving to the Clipboard. It also offers the following features:
Removes the spaces from the start and end of the selection
Removes multiple spaces
2 Keyboard Shortcuts: F7 and original Ctrl+Shift+F7 (FF53+) (v1.2)
Custom Keyboard Shortcut (FF60+) (v1.8)
Paste PlainText (v1.9)
Option to remove line indents (v1.9)
Chrome Extensions to copy text as plain text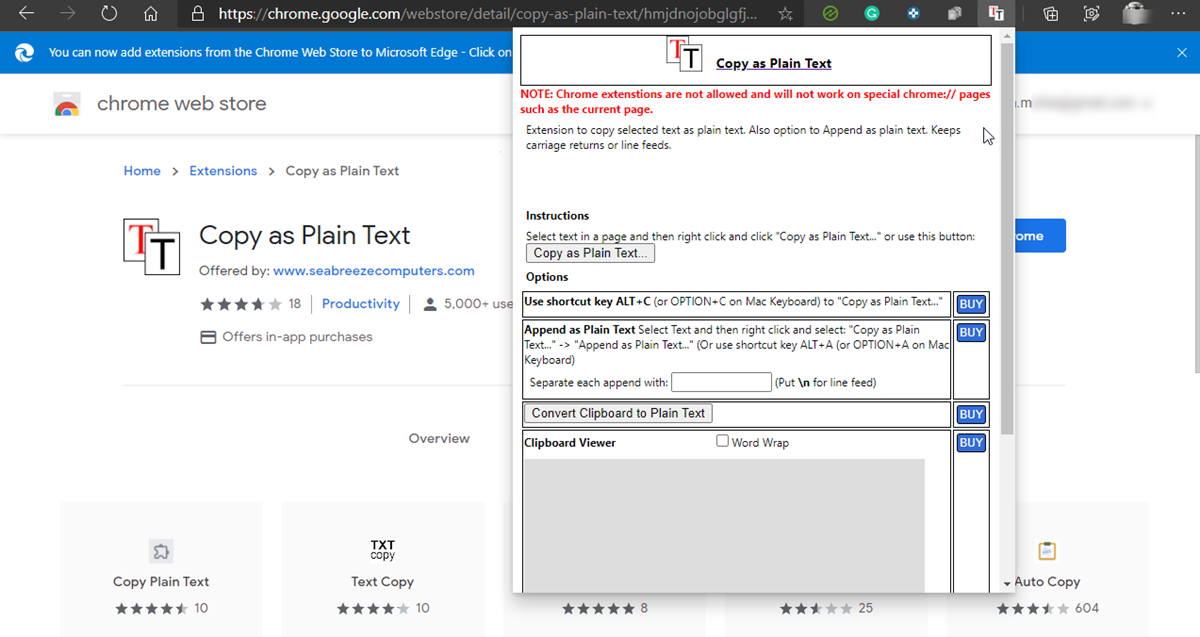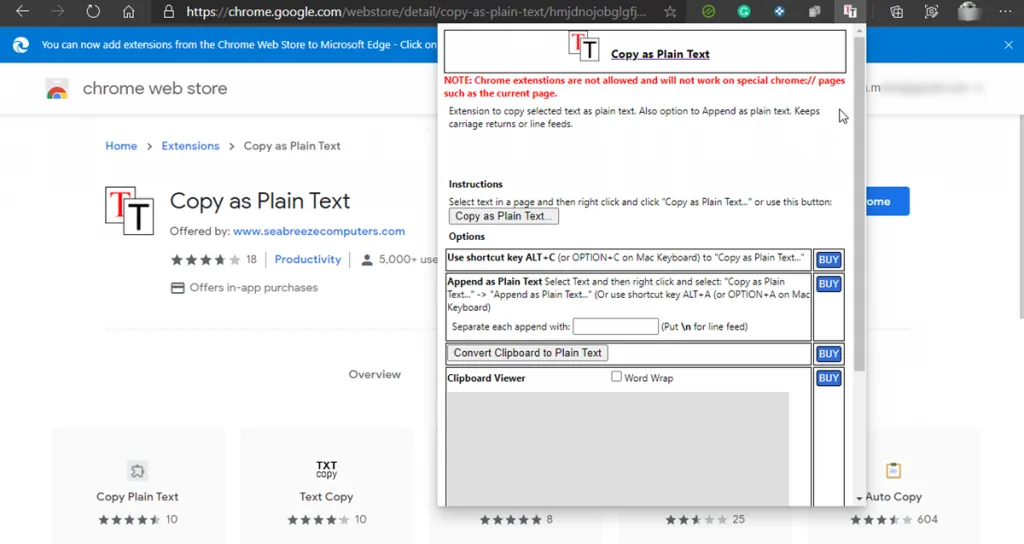 Just like Firefox Add-ons, these chrome extensions help you copy text without any formatting. You can use either use this extension or this one. Or Copycat.
Do let us know if you use an extension that is not on the list.