I remember in college times how we used to almost fight a war while trying to copy our favorite movie from a CD which had got some nice scratches.
When a DVD or CD player tries to copy data from the media and it fails for some reason it tries it again for couple of times. During this process of reading from a scratched surface on CD it gets hanged. The only solution was either to pull your CD rom off or Just restart the machine.
Keeping this in mind  Madhur Pointed to an Unstoppable Copier , a utility which allows you to copy data from Cd or DVD even if it is scratched. This doesn't mean it can get data from the scratched part, thats impossible, but it can skip those areas and let you copy the rest of the data. Generally windows just stops copying in case the DVD or CD is not in good shape.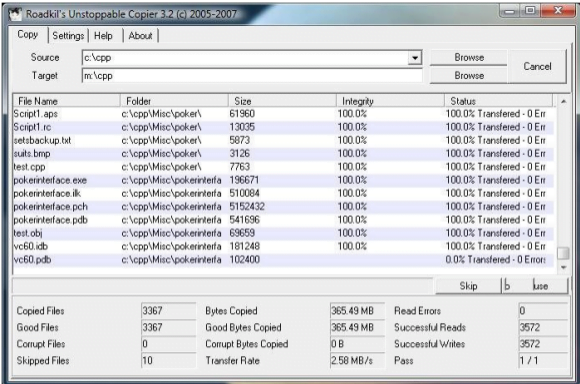 This program is availble for Linux and All versions of Windows including Windows 7.
Related : How to remove / unlock copy protection scheme from DVD