RAW Image files are equivalent to negative used in the old days of photography, but only it has a digital aspect i.e. It has all the information on how an image can be created by it, but you cannot use it as an image. These raw images are used to create files in different formats like JPEG.
Now if you are wondering why your digital camera does not display this format, it's because of the settings inside. Most digital cameras feature the feature of processing RAW image formats to JPEG or even TIFF using settings for white balance, color saturation, contrast, and sharpness that are either selected automatically.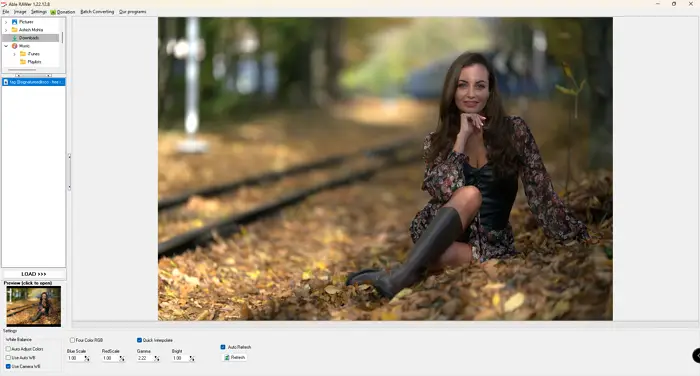 Correct Raw Images (Photos) With Free Raw Editor
Able Rawer is a free RAW editor that allows you to edit RAW formats and process them into images with the ability to adjust properties as per your need. It supports RAW files from over 50 camera models, including popular brands such as Canon, Nikon, Sony, and Olympus.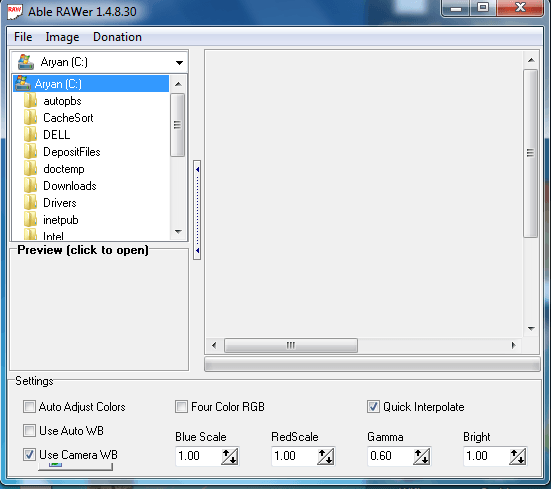 Features:
Supported RAW camera formats include CRW, CR2, NEF, RAW, PEF, RAF, X3F, BAY, ORF, SRF, MRW, DCR, DNG, and RAW.
Adjust the exposure, brightness, contrast, and other settings to fine-tune their images.
Manual and Auto Adjust Colour (color adjustments, noise reduction, and sharpening)
Change Effects and Croping.
Change brightness value. I am interpolating RGBG as four colors—high-quality or low-quality color interpolation.
Automatic white balance.
Batch processing option to work on multiple images with the same options.
Drawbacks :
It does not detect storage devices except hard drive partitions.
Able RAWer does not have any built-in image cataloging or organization features.
No support for non-RAW formats
Pros
Cons
User-friendly interface
Limited features compared to other professional image editing software
Broad file format support for RAW images
It can be slow when processing large batches or editing high-resolution images.
Efficient batch processing features
No image cataloging or organization features
Advanced editing tools for RAW images
It does not support non-RAW image formats such as JPEG or PNG
Lightweight software that does not require a lot of system resources to run
Limited technical support and infrequent updates
Free to use
Overall, Able RAWer is a useful software application for RAW image processing, particularly for beginners or photographers who do not require advanced editing features. Its ease of use, file format support, batch processing, and advanced editing tools make it popular among photographers.
Related: Recover deleted photos from your Digital Camera or Memory card