The internet moves at incredible speed. Websites are constantly updated and redesigned. Information may be lost as a result of this procedure, whether because a site has been taken down or because of improper storage.
A surprising number of services archive or cache previous versions of web pages. Upon request, they usually take snapshots of specific sites and pages. Depending on the popularity of your website, you may wind up with an archive that preserves hundreds of copies of it over time.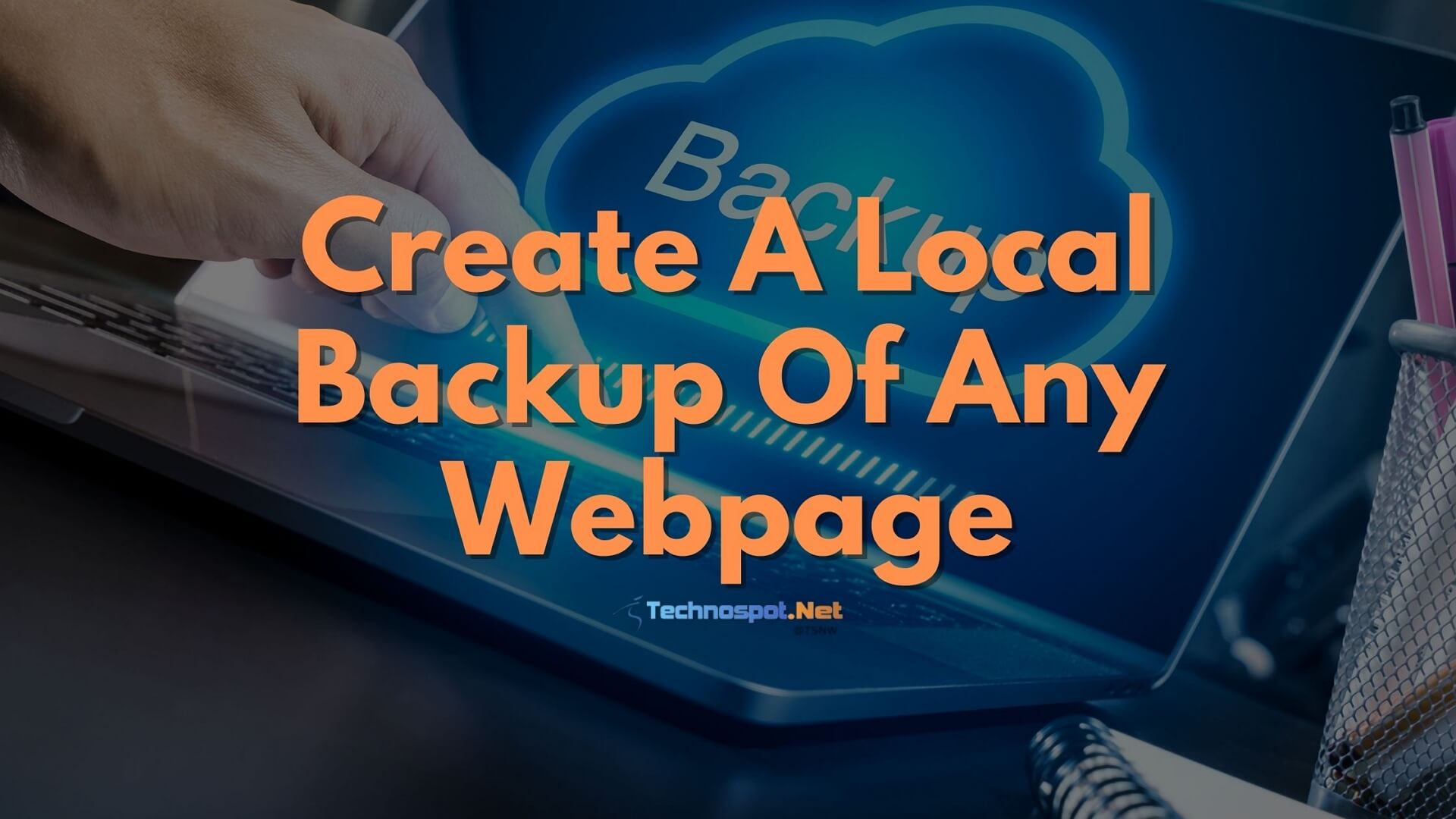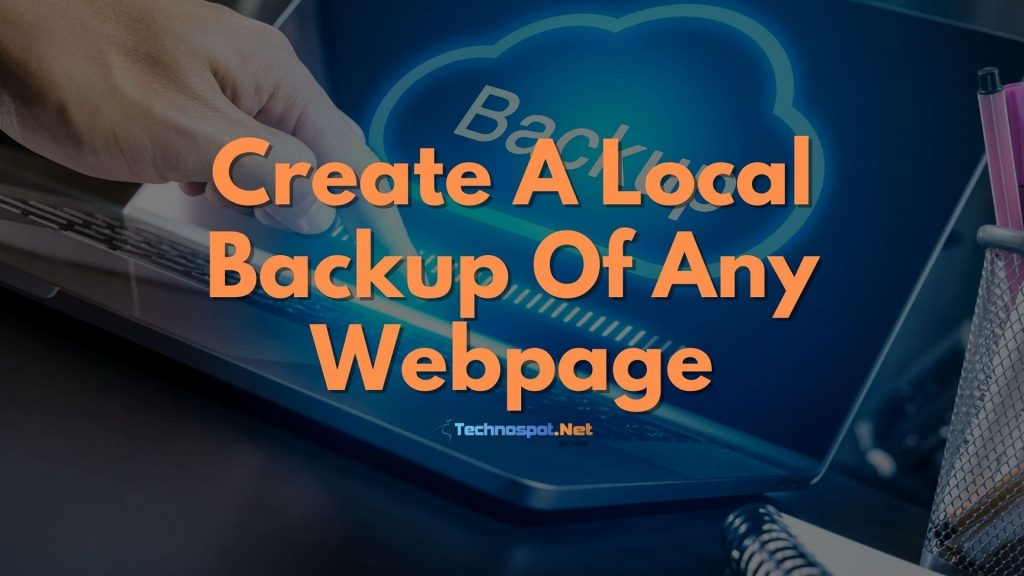 List Of Online Tools To Create A Backup Of Any Webpage
There are loads of online tools to create a local backup of any web page. Let's have a look at some of these services and see what they may provide.
Wayback Machine
archive.today
Library of Congress
oldweb.today
Memento Time Travel
UK Web Archive
Let's unfold them one by one to help you look at older versions of websites that were recorded at precise times using online historical records. Being able to do that is beneficial for more than simply taking excursions down memory lane.
1] Wayback Machine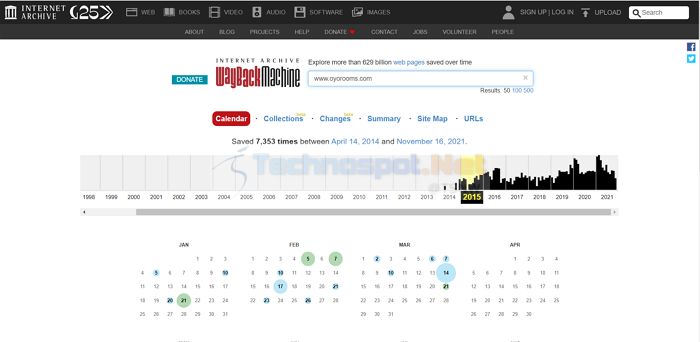 The Wayback Machine is the best place to look for historical websites. It's a project of the Internet Archive, a non-profit organization that collects and preserves websites, software, videos, and books. Wayback Machine, which was founded in 1996, constantly takes and maintains pictures of thousands of websites. Currently, the website holds 600 billion online pages, which is staggering.
Type the URL of any website into the Wayback Machine's search window to locate an older version. The program then displays a year-by-year timeline with black lines denoting the dates of the photos. There's a calendar underneath the timeline that indicates the precise date and time of the snapshot. Hover the pointer over the circled date and choose the time to display the photo.
It's unlikely that you'll recall the precise URL of a website that was created years ago. If you don't remember the URL, you may use Advanced Search to locate the web page using keywords. Wayback Machine also provides a browser plugin and a mobile application for individuals who need to travel back regularly.
If you're worried about losing a website (or its current content) in the future, you may use the Save Now function to have it archived by the Wayback Machine.
Check out Wayback Machine
2] archive.today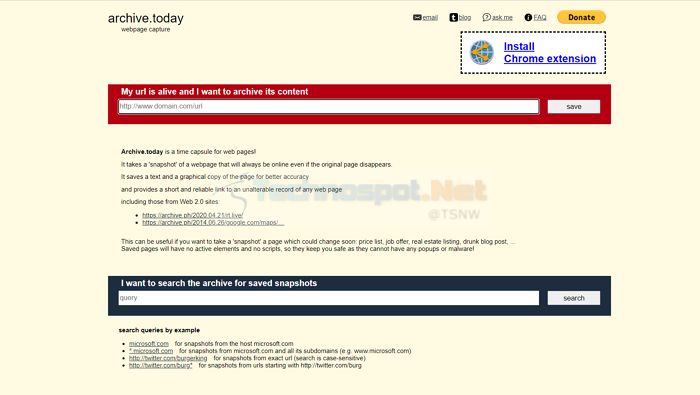 Behind archive. today's modest homepage is a massive collection of websites that have been preserved throughout time.
You may search the URL of any website to see a previous version and archive.today will show all of the snapshots of that website in reverse chronological order. The program also provides a few search operators that you may use to narrow down your results. The best part is that you can download the website as a ZIP file and share it.
You may use the application to capture and archive any website for future use, much as Wayback Machine. Though its collection is not as extensive as the Online Archive's, it may nonetheless help you locate ancient internet gems or information that is no longer accessible. It also comes with a Chrome addon.
Check out the archive.today
3] Library Of Congress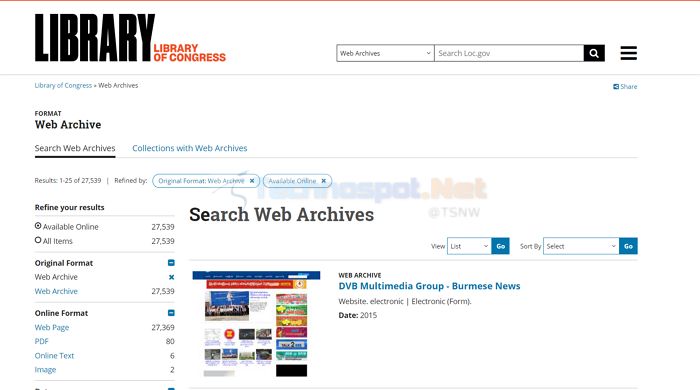 The Library of Congress in Washington, D.C., has the world's most extensive collection of books, records, newspapers, and websites. Its website collection, on the other hand, differs from our prior two selections. If you use the library's search tool to seek a specific website, you'll probably get a bunch of random hits.
Every webpage in the library's archive also has explanations and other valuable information, making it especially useful for research.
Similarly, you may explore the archive without searching the library has an extensive category system that encompasses all its holdings.
The library's website archive isn't as extensive as the Wayback Machine's, but it contains more information. The library also allows you to explore without having a specific website in mind, which other archives do not qualify.
Aside from that, this library has many photos that you may use for free, sometimes without attribution.
4] oldweb.today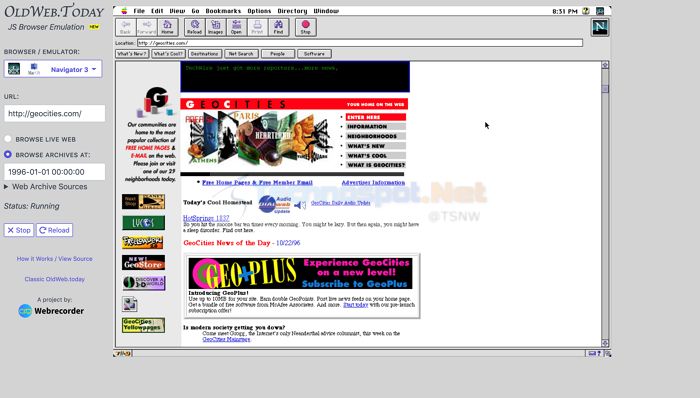 oldweb.today is a program that allows you to load old website copies while emulating historical browsers for a comprehensive experience. If you've never had the pleasure of utilizing Netscape or older versions of Internet Explorer, oldweb.today can assist.
This tool searches third-party archives for copies of the pages you wish to view. The Internet Archive and national libraries from all across the globe are among them, providing for a pretty extensive offering. Emulating outdated browsers and getting data from several sources takes time, as you would anticipate. Before you can view what you want on oldweb.today, you may have to wait in a virtual line.
While historical browsing websites might be entertaining, the wait times imply that oldweb.today isn't the best choice if you want to look at many versions of the same site. The wait might be for minutes at a time, so the time adds up rapidly.
Check out oldweb.today
5] Memento Time Travel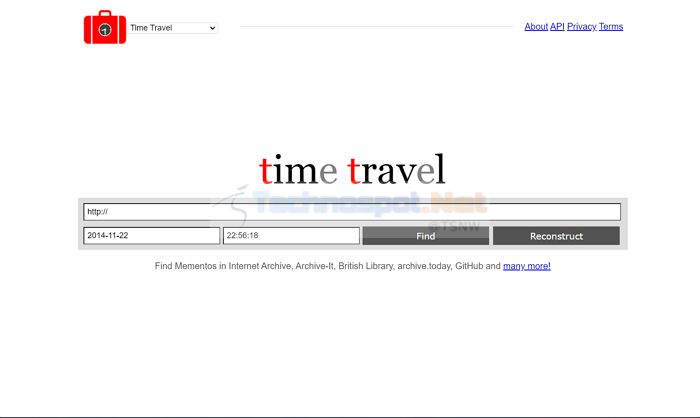 Memento Time Journey is an online archive aggregator that allows you to travel down memory lane and explore ancient websites. Memento will prompt you to input any URL as well as a date and time in the past. It then searches hundreds of internet archives, including the ones described above, for the requested web page and displays the closest snapshot to the provided data.
You may embed the web page as HTML in addition to seeing the picture. Memento Time Travel also offers a Chrome plugin that allows you to access archives on any website by right-clicking on it.
Check out  Memento Time Travel
6] UK Web Archive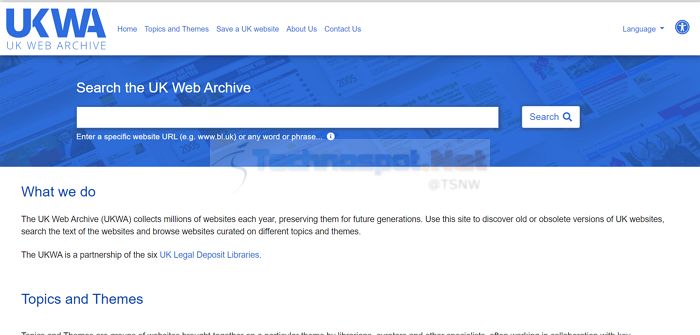 The UK Web Archive (UKWA) aims to preserve all UK websites at least once per year. It's unusual for a search engine like UKWA to let you look for content by phrase, keyword, or URL. Even though certain information can only be seen in the library, there are many websites to be found there.
UKWA's Topics and Themes website present several archival collections organized according to personal preferences and passions. Crawling and saving of any UK website may also be requested via the website itself. To see historical UK government websites, UKWA is a dependable and trustworthy resource.
Check out UK Web Archive
Why Do I Need To Keep A Backup Of A Website?
There can be many reasons for you to keep a backup of a website. However, the primary one remains that you might need to see or use the website's content, and it can be temporarily down or permanently down; In such a case, a backup of the website comes handy.
Can I Use All The Features Of A Website With The Backup?
No, not at all. The website backup you take with caching and crawling online tools will be more of a snapshot than a fully functional website. You can only view how the website looked and not use it since the website you backed up would probably have stopped its services.
Conclusion
Many people believe that the internet is forever. However, this is an exception. Some people may be looking for a post that they read a few days ago but can no longer locate – there are a variety of reasons you would wish to discover outdated websites. In that scenario, this article can offer you a quick solution in getting back to the old sites.