Finding a passport size photo is always an issue when needed, coz we do not need it all the time and even if you have few keep as reserve it might be an old one and it's not a good idea to give old passport size photos to anything which is official.
IdPhoto4you is an online tool which allows you to create passport size photo from any existing photo with only condition that it has enough space around your face and for best result you are looking straight to the camera when taken.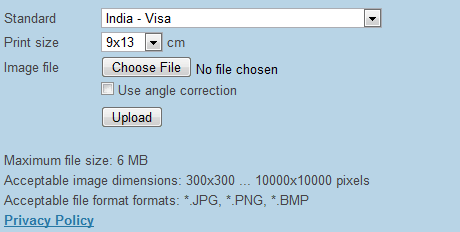 Since every country have different size standardized for Passport Size photos, this tool takes care of that too. There are 63 countries that are supported which you need to choose while generating one. Apart from this it also supports angle correction so that the passport size photo comes out right.