By default Office documents like Word and Excel take the standard icon (I mean the word icon which represents the word document) but if you want to get a cute little preview like the images to get and you can visualize what they look like before you can open it. In this post, we will share how you can create a Thumbnail of Microsoft Office Documents when you save it.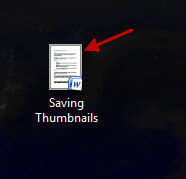 You can not see what's stored in a document entirely with this, but it can tell if documents first page is filled in or not. The image on the right is precisely about what I am talking. It works with all the Microsoft Office version.
Create Thumbnail of Microsoft Office Documents when you save it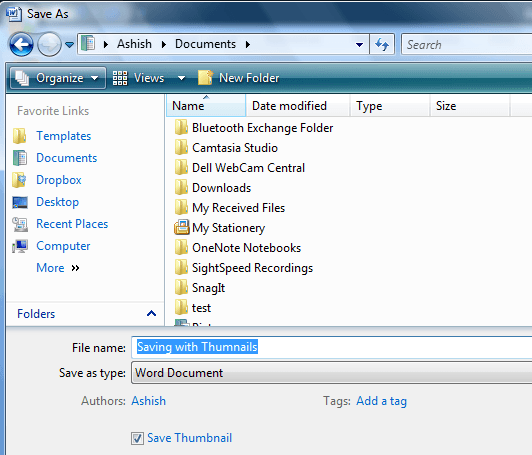 Its simple. You should get this option either when you save it for the first time or when you do save as. Look for Save Thumbnail option there. As soon as you save it, you would get the preview precisely like the image on the top.
If you have already saved the document earlier, use Save as option, and then check the box for creating the thumbnail, and overwrite the existing file. It will generate the thumbnail for you.
Add Tags and Author names while saving Office Documents
Also, If you carefully look, this is the right place even to add authors and tags to the file. You need not hunt places for it. Just make it a habit of tagging it. It will help you organize, and they also show up in Windows Search. Specifically useful if you deal with a lot of documents, and need to sort files based on Author or any other tags which you manage.
What do you think of this feature? Let us know if this helped.