GO2WEB20 has come up with this superb online tool, which lets you create a Twitter follow badge for your website.
Using the tool you can create a customized badge and get the code for it which can be placed on your website to get the Twitter follow badge.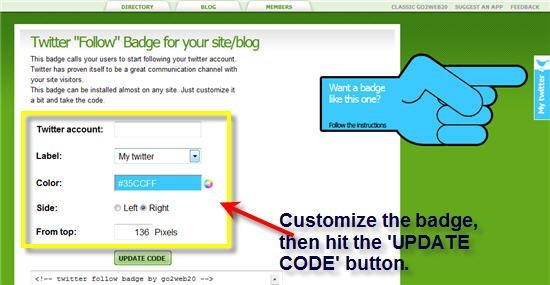 As shown above you will have to enter the Twitter username, Choose the label (what text will this badge have), Color of the badge, and position of this badge, and then hit the 'UPDATE CODE' button, copy the code and use it on your website, blog etc.
You can get the instructions about using this badge on your website at the bottom of the tool's page.
Thanks to GO2WEB20 for giving us this simple and damn useful tool.   Create a Twitter Follow Badge now