Twitter Mosaic is one of the latest Twitter Tool that certainly makes a difference by letting you see all your twitter followers in one page. It uses the twitter API to find all your followers and then pulls the images of each and create a mosaic of all of them.
You can click each of them to find more about him.
You can check all of my followers here. For you to see all your followers just edit the text box with your id and hit enter.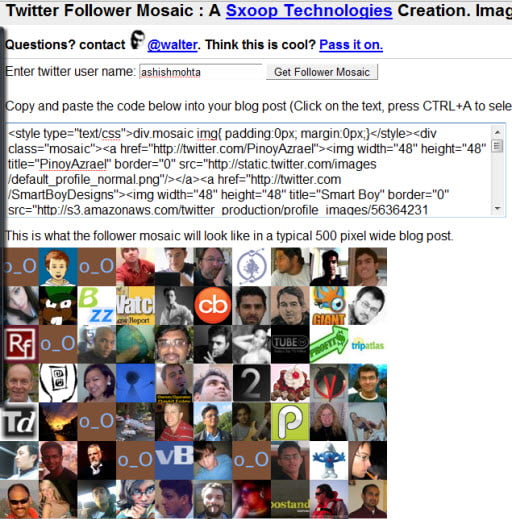 This reminds of Widgets which Myblog and Google Connect has. It also gives you an html code which you can add to any page of your website and display it on your website. However the loading will take sometime as it connects to the twitter api in real time.