How about you having a email account with a domain name of your choice without even paying or owning a domain ? Sounds fishy right ? Don't worry I am not asking you to hack around but its still possible.
Mail.Com is an email service which allows you to choose a domain name out of the listed once. For example myself.com, angelic.com, bartender.net, mindless.com (LOL) etc. As soon as you click on sign up, you are re-directed to a new page, where you just need to choose and type a login name/username, and choose a domain name for your e-mail.
They are categorized under Top choices, academics , cities and More. Having an email id which has your city name sounds cool. Ah yes you also have for hobbies too.  When you register, Username at particular domain is instantly checked and reported for availability.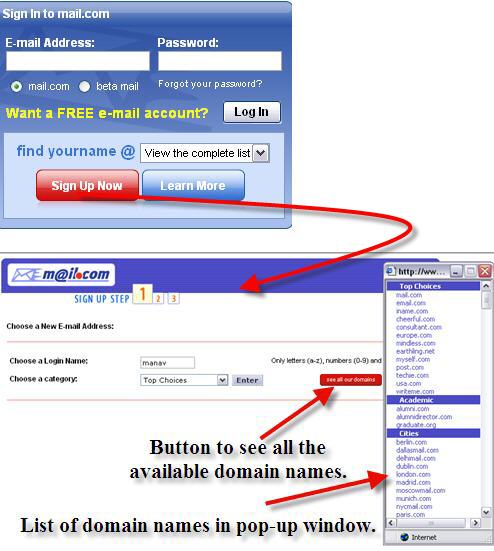 Feature of this mail account are as given below.
3GB of storage.
Spam and Virus protection
Address book calendars and tools.
Free customer support
Over 250 address choices.
It's a fun  to create e-mail at domain names which are unique, funny and weird at times. If you know any such services please share it with us.