Do you want to share multiple links but with one short URL, then this post will help you find one that works for you. There are tools that can help you with it, and also offer analytics so you can
The Internet has become an inseparable part of our lives, and we use it every day without even being aware of it. Every day we stumble across hundreds of links and URLs being shared across the internet via social media platforms. These links and URLs are what we'd call the backbone of the internet as they're the units responsible for the base framework of what the internet we see and use is today.
The process of using 'redirects' to shorten URLs has been around for quite a while, and it's a convenient process. As you might've already guessed, there are tools on the internet that shorten URLs using redirects and make them easier to share across the internet. However, that's not all there is to the URL shortening process and tools out there. They serve one more purpose: providing the feature of sharing multiple links via a single shortened URL. Let's learn more about it.
Need For Url Shorteners And Sharing Multiple Links At Once
There are specific tools and apps available online that only shorten long URLs for the sake of convenience. However, there are also tools and software that do a lot more than that. You can use them to group multiple links at once and use a separate and short URL that'll lead to all of them together at once. Blogs, shopping websites, educational websites, service providers, and even pirated websites use these URL shortening tools to make their multiple links easily shareable without any hassle whatsoever.
Whether it's an attachment or a direct link share, using redirects and URL shorteners rather than sending multiple links individually is inconvenient, and most importantly, time-consuming. With the help of numerous tools, you can group all of your links and provide access to them via just a short URL. So without any further delay, let's take a look at these tools and software.
Best Tools For Sharing Multiple Links Via A Short Url
Here are some of the best URL shortening tools with multiple link support:
Bit.ly
Rebrandly
TinyURL
Bridge URL
Linktree
Make sure to check each, and then decide which one to use.
1] Bit.ly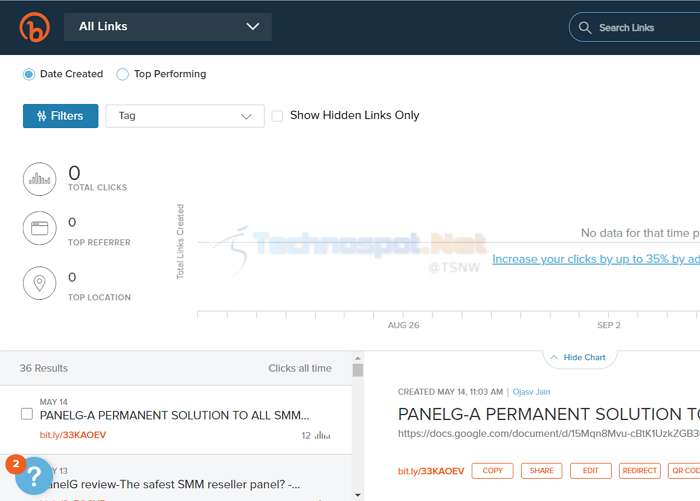 You've got to be living under a rock if you haven't come across any bit.ly link yet. Bit.ly is currently the most used and the most popular URL shortener on the internet. You can call Bit.ly the head of all URL shortening services available on the internet right now, and not much time has passed since Bit.ly added one more feature, and that is the URL bundles feature.
As the name suggests, this feature is your solution for grouping multiple links together into a single short URL. All you need to do is sign in to Bit.ly. The user interface is quite friendly, and you'll get used to it in no time.
Once signed in, you need to add different URLs to different lines in the box, and you'll see the option 'Bundles' next to it. This is the feature that'll provide you with a single and short URL that will lead to all of the separate links you added earlier. Pretty easy, right?
Bit.ly is a leading name among all URL shortening tools available on the internet, and many people use it to shorten URLs mainly. However, with the newly introduced Bundles feature, we can also group multiple URLs and get a single, short URL for all of them.
2] Rebrandly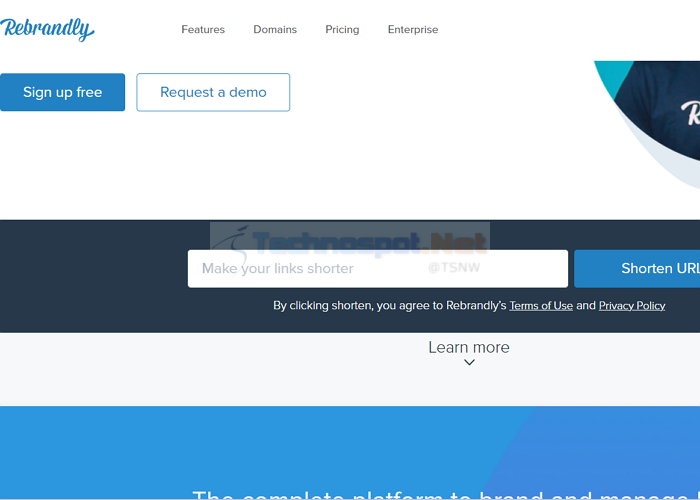 As mentioned earlier, there are many tools and software available on the internet specifically to shorten URLs and share multiple links with a single URL. Rebrandly is one of them but what makes it different from the other tools and apps that serve the same purpose is the ease of the task.
A stack or a bundle of links can be easily grouped using this tool, and we can get a single link that leads us to all of the individual links that were grouped using Rebrandly. The good part about using this tool is that you get to choose between shortening a single URL or shortening a bunch or stack of URLs and getting a separate short URL for all of them. This way, you can share multiple links with just a single and short URL, which is incredibly convenient in many ways.
The unique part about Rebrandly is that it is a tool with custom domains as well, and that means this tool has excellent functionality besides just shortening URLs. Along with incorporating multiple links into a single short URL, you can also use Rebrandly for other features such as integrating, tracking, scaling, and optimization as well.
3] TinyURL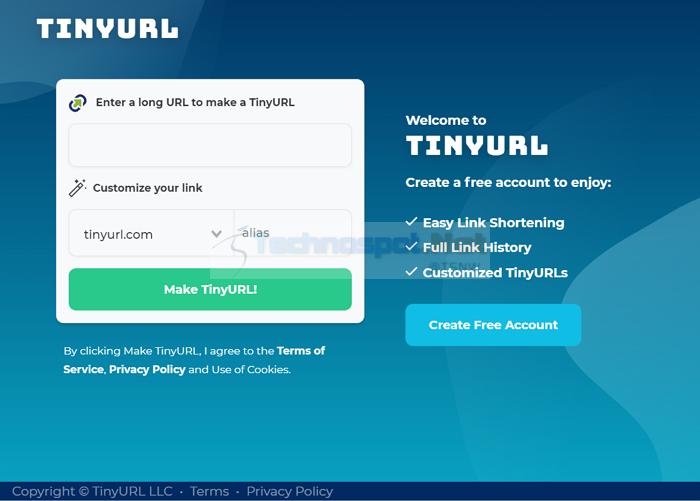 Similar to Bit.ly and Rebrandly, TinyURL is a tool to shrink URLs. However, TinyURL might be the most straightforward of all of the tools listed in this guide. Using TinyURL is a piece of cake as the user interface is one of the friendliest you'll ever come across on the internet. All you need to do to get a short URL for multiple links is to go to tinyurl.com/app, and there you'll find the option of entering your desired URL and then customizing it to get a shorter one.
Under the features section of the site, you'll find the option of Branded and Customised Links. That's is the feature we need. Using this feature, we can bring together entirely different links and URLs and provide access to all of them together via a single and short URL that this tool will give us. TinyURL is a widely used URL shortening tool that works like a charm.
4] BridgeURL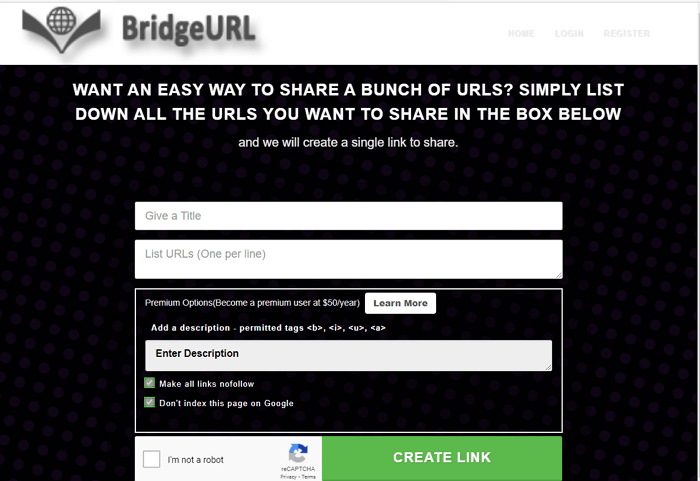 BridgeURL is an URL shortening tool that serves an extra purpose than just shortening URLs and creating a single URL for a stack of separate URLs. You can use this tool to shorten a single URL or a bunch of URLs, and you can also use this tool as a medium for slideshow websites. However, one thing to note is that when you add all of your URLs, you'll get a URL for that bunch and a Bit.ly link along with it. This link will lead you to a slideshow of all the websites or URLs added earlier to the bunch/stack.
5] Linktree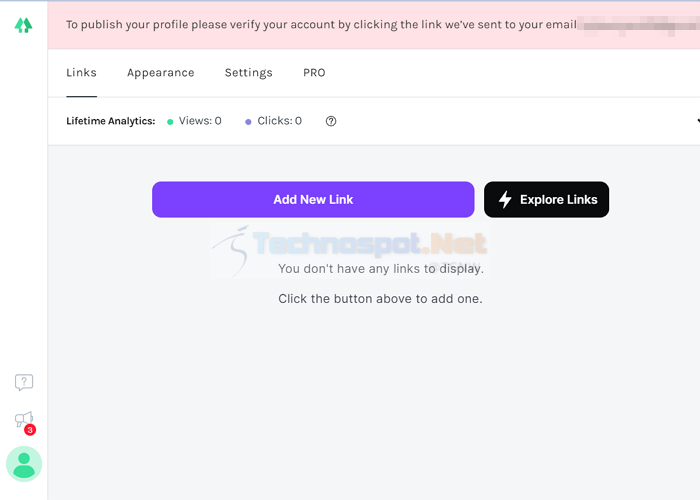 That's is yet another widely used tool for shortening URLs. Linktree is a place that hosts multiple links at once and provides you with a single link for all of them. In terms of convenience, Linktree is one of the best URL shortening tools available on the internet. You can use Linktree to create a page for housing all of your separate URLs. Linktree gives you the option of adding up to 5 links at once. You can add 5 URLs, and Linktree will provide you with one short URL where you'll find all of your links grouped.
Are These Tool Safe To Use?
The Tools mentioned in this article are safe to use; all of these have been on the internet for many years. These online tools cannot harm your computer or any other device as you are not downloading anything here.
Can I Share Short URLs on Social Media?
The Primary Purpose of these URL shorteners is to make long URLs easier to share. You can share these short URLs on social media without any hassles.
How To Create A Short URL?
To create a Short URL, the basic step is to paste the long URL into the URL box of the tool. Then select the type of alias and customizing the end of the URL. Once the URL is shortened, you can copy it from the output box.
Why Do I Need To Use An URL Shortener?
URL shorteners make it easier for people to remember URLs. These URLs are suitable for social media and sharing with people as they preserve the aesthetic very well and are also very convenient.
There are a lot of tools available on the internet that shorten URLs for the sake of convenience. We shortlisted the best among them and listed them in this article. These tools will most certainly aid you by providing you with a short URL that'll share your multiple links all at once without any hassle.