Edmodo is a free online tool, for micro blogging, which is specially designed for teachers and students, with some very useful features.
Teachers and students can use Edmodo for sharing any subject related material, assignments, or the information about any events etc.
You can sign-up for Edmodo, either as a Teacher or a Student, once in your account, you can create or join a group (joining a group needs a Code, which is your entry pass to the group). The groups created by you are immediately assigned a code which is sent to you at the Edmodo interface itself, so that you can provide the new members with this code so as to let them join your group.
Once you have created a group, you can post the messages, notes, links, files, events etc. by simply typing in your dashboard, as shown below.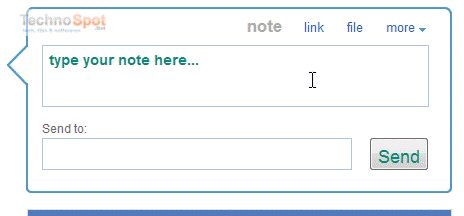 All the members in the group will get you messages.
Edmodo will not require email addresses at any point of time; your account on Edmodo is the only requirement. However, if you like, you can receive the notifications from Edmodo to your email address.
There is also a Calendar tab on your account, where you can add the events and send them directly to the group or individual.
'Settings' tab allows you to access some general settings, along with the notifications; here you can choose the notifications to be delivered to you by the email.
Edmodo is useful for people working in groups at the same project from different locations, to me it looks like Personalized Twitter.
Try Edmodo, and share with us your experiences about it via comments.