YouTube now allows you to create animated video using your characters, your cast, narration. There are three animation creation tools in place which is for everybody, if your kid can use computer, he should be able to create animation with a bit of your help.
Here is 6 second animation we created :
#1 GoAnimate : The quickest way to make animated video, under 10 minutes. You can create characters
#Stupeflix Video Creator : Have a home video,some handy maps, images etc ? Stupeflix lets you create 60 second video without need of an account.
# Xtranormal Movie Maker : This is for professionals. You can create a fully animated pro animation movie use your scene, script etc. They say If you can type, you can make YouTube movies!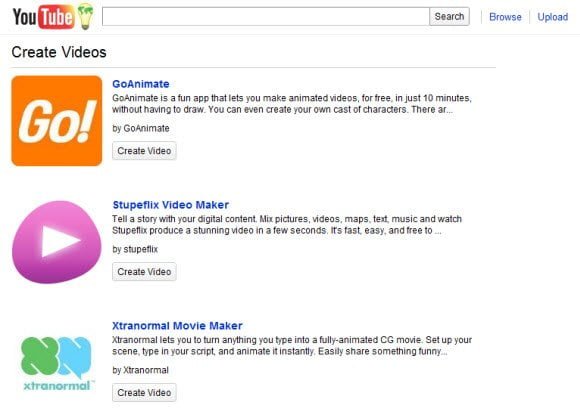 Try it here