While creating your website, you can use banners to enhance the overall visual appeal. These banners can also generate revenue through the incorporation of advertisements. Moreover, they can also promote and highlight your offerings and services. Thus, it helps to increase the click-through rate (CTR).
A well-executed banner ad campaign grabs the reader's attention and succinctly conveys the message within a brief moment. So, if you also want to create an attractive and click-worthy banner for your website, you've come to the right place. This article will help you find the best tools to create banners for your websites and social profiles. So without any further delay, let's proceed.
Best Tools to Create Awesome Banners for Websites and Social Profiles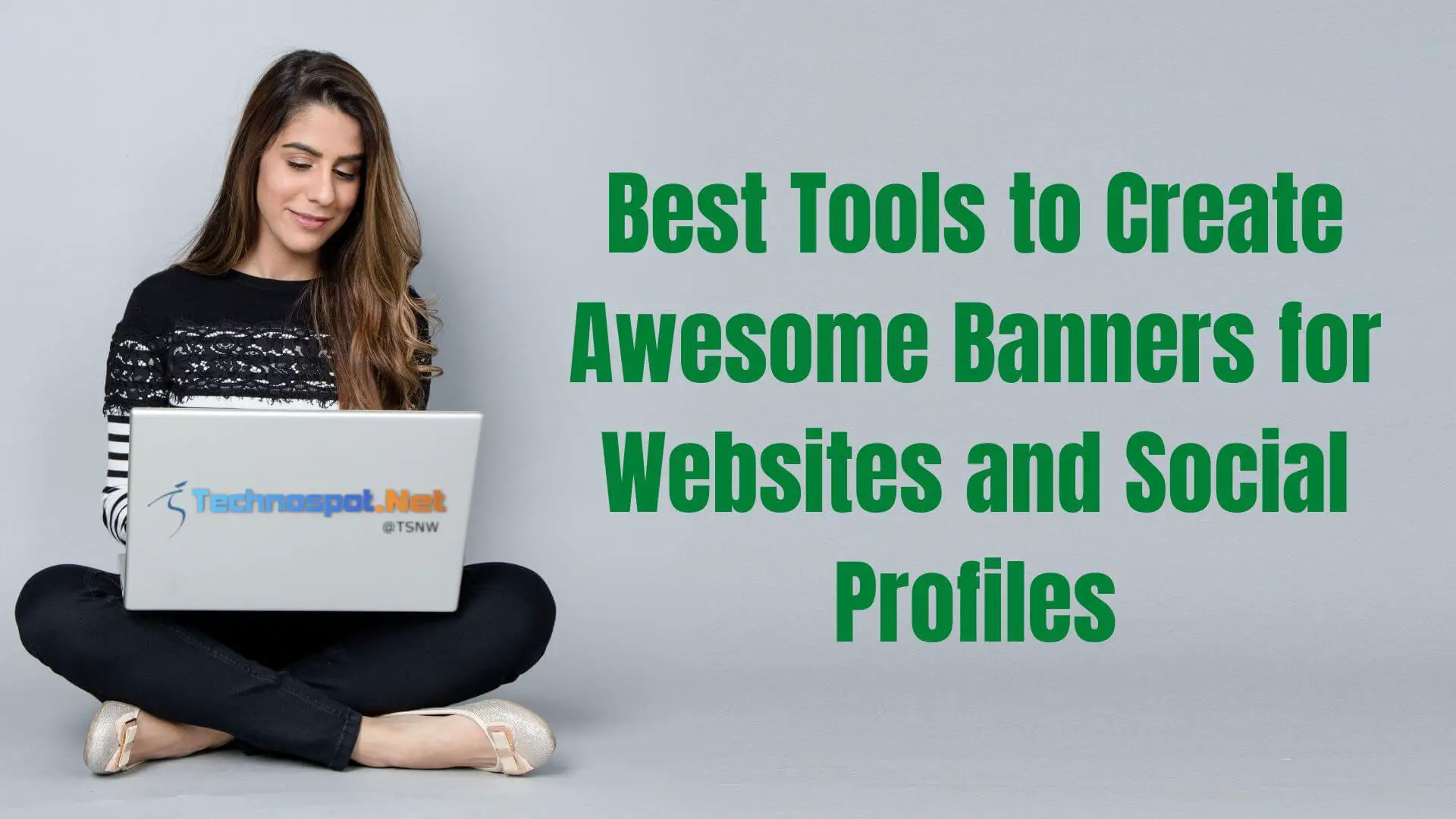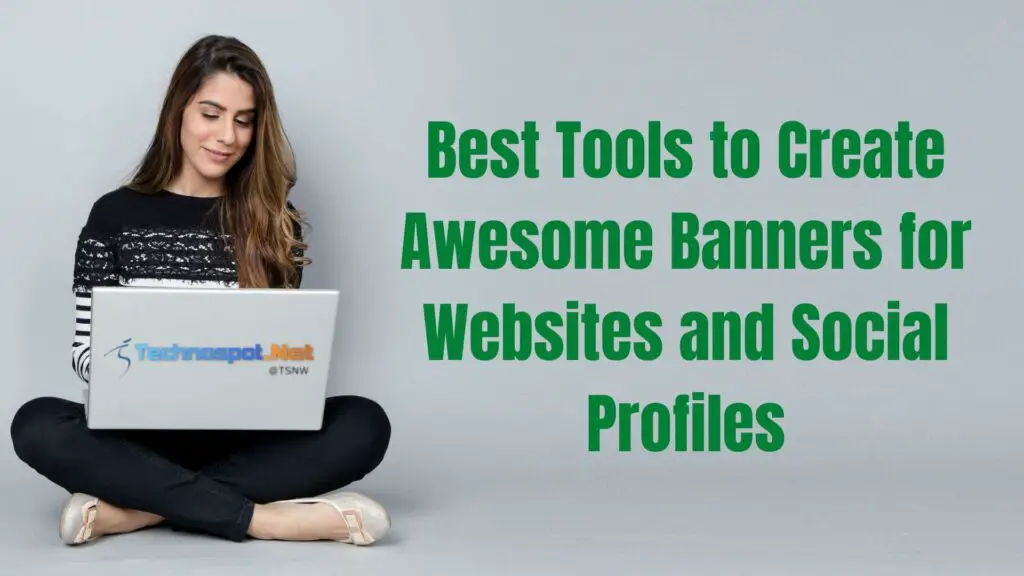 1] Canva
Canva is a versatile online banner creation tool with many features for creating click-worthy banners. It offers several visually compelling banner templates to choose from. Even a beginner can use Canva to create stunning banners. Canva allows you to customize your banner by adding images, videos, animation, graphic elements, and more.
Features
It has a vast template catalog.
The built-in Canva editor allows you to edit your banner easily
You can drag and drop media in the editor
It offers features of Giphy, Pixabay, Pexels, Embed, and Dropbox
You can use it to create advertising banners, social media banners, situational banners, and blog banners
Allows you to adjust text, videos, and shapes
Pros
Several banners in the free version
Beginner friendly interface
Vast graphic library
Cloud storage
Cons
Glitchy web interface
Some features are limited to the Pro version
2] Adobe Express
Known worldwide as one of the best photo-video editing tools, Adobe allows you to create stunning banners with Adobe Express. You can start building your banner for free on your mobile or desktop. It features thousands of professional banner templates. You can search for the ideal template with its categorized template catalog. Moreover, it allows you to create social media graphics and other visual content within a few clicks.
Features
You can choose from thousands of expert-made banner templates
All templates are resizable and feature high-quality images, animations, and text
With over 2000 distinctive fonts, you can make your banner unique and attractive
The banner gets saved in Adobe cloud for future use
Pros
Vast Adobe Stock photo collection
2GB free cloud storage
Auto-magical resize feature
Professional banner templates
Cons
Limited download for free plan
Fewer stock images
3] Creatopy
If you are a beginner and want to create professional banners for your website, Creatopy can be a lifesaver. Previously known as Bannersnack, it is a beginner-friendly tool for creating appealing banners. It allows you to create banners without coding and designing skills. You can use Creatopy on AOL, Google, the IAB, OpenX, and Yahoo.
Features
It enables you to animate banners and integrate them with Google Adwords.
You can use it to create Banners, Instagram ads, Twitter headers, Amp ads, GIF ads, Animated banners, and more
It allows you to customize your banners fully
It provides over 20 million images, shapes, and graphics.
You can resize the banner as per your requirement.
Allows you to add smooth animated transitions and custom variables
You can place the banner directly on your website
Pros
Minimalistic interface
Several file formats are available, like AMP and HTML5
Multiple plans
Cons
You can only create ten banners in the free version
Comparatively expensive
3] Snappa
Snappa is an online design tool that allows you to create impressive banners. Moreover, you can create social media graphics, headers, and advertisements. We recommend Snappa for its vast range of templates and unique design elements. Its user-friendly interface lets you create, download, and share customized banners.
Features
You can choose from thousands of attractive banner templates
With its functional graphics editor, you can add images, text, and animations to your banner
Resize the banner in several dimensions
Unlike other online design tools, you won't have to open hidden bars to access more features
You can download your project in several formats
Pros
Fast interface
1,000,000+ photo gallery
Drag and drop support
One-click resize
Pocket-friendly plans
Retina JPG and retina PNG support
Cons
Fewer font variety
Limited free downloads
4] Fotor
Fotor is an online photo editor allowing you to create stunning banners for free. It features a vast banner template catalog and unique design elements. Moreover, you can use it to edit your photos professionally without downloading any bulky software.
Features
Allows you to create web graphics
Features several banner templates for every genre
The templates are minimalistic. Thus, you can add images, icons, and other elements to customize it.
The free version provides high-quality images and videos
You can add shadow to your banner's element to make it more attractive
Pros
Background remover
Photo enhancer
Object remover
Cons
Fewer options in the free version
Fewer font variety
5] Piktochart
Piktochart is over 11 million users' first preference for creating banners, infographics, and other visual content. It has a vast banner template catalog. Thus, even if you aren't a professional graphic designer, you can create attractive banners in a few clicks.
Features
Customize almost everything on your banner
Creating infographics and professional banners.
Learn more about infographics and banners with its video tutorial and webinars.
The community allows you to interact and share your work with fellow members.
Pros
Clean interface
Easy to use
Professional templates
Cons
Comparatively expensive
Lacks drag and drop feature
Conclusion
This ends our list of the top 6 banner makers. We recommend Adobe Spark for its vast font library and adobe cloud storage. You can also check out Fotor for an online banner maker with the most editing features. Lastly, if you wish for a vast stock photo library with affordable plans, Snappa will be the best. When selecting a tool, you must consider your requirements and preferences to choose the best one.