When working on a design project, selecting the theme colors is often confusing. The problem usually arises when you add an image to it. Its colors and design colors do not complement each other. Here's when you will want to create color palettes from photos. Thus, you can select the image color palette and customize the design theme accordingly. Here's where we will guide you with the best tools that let you do so!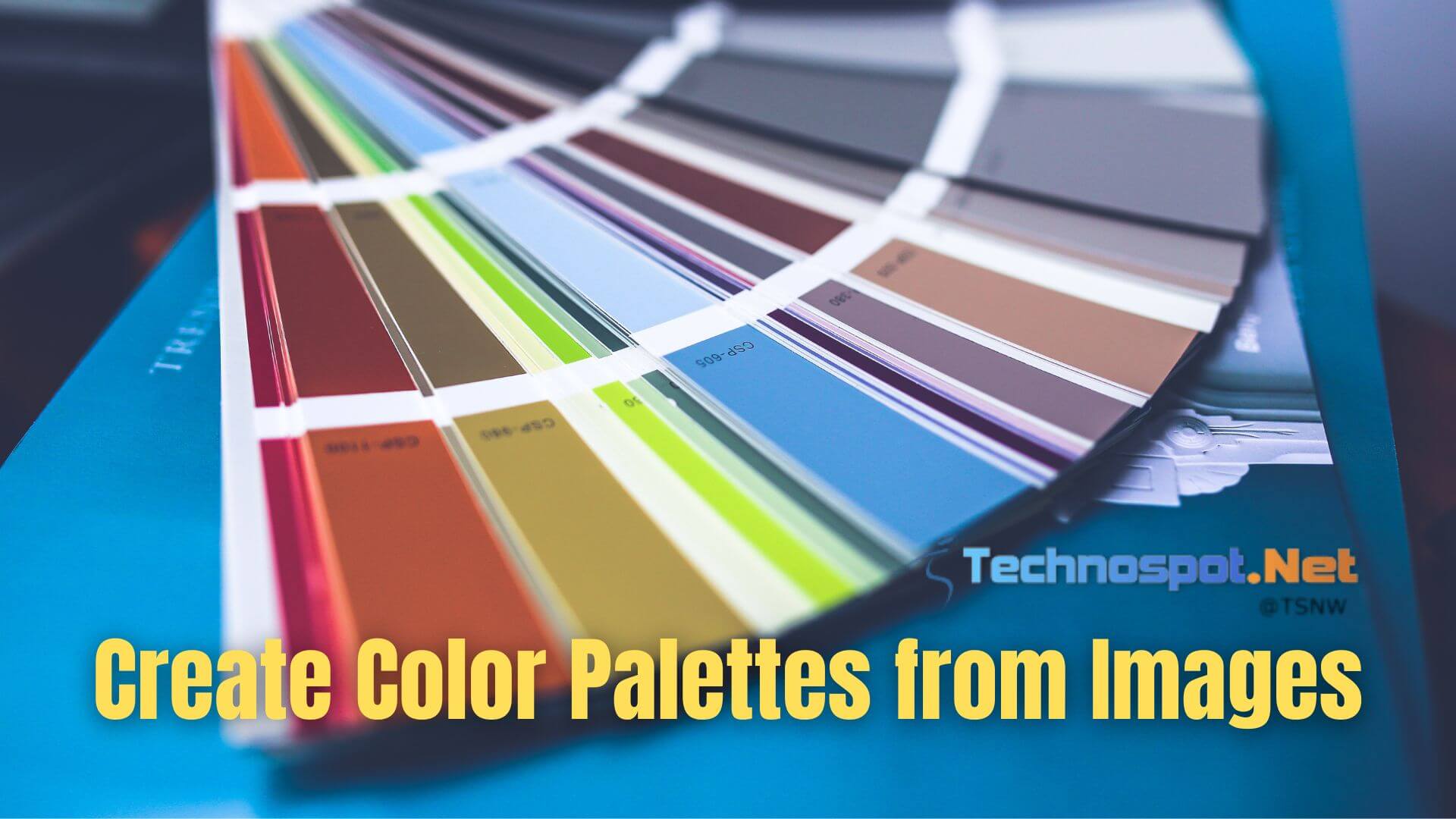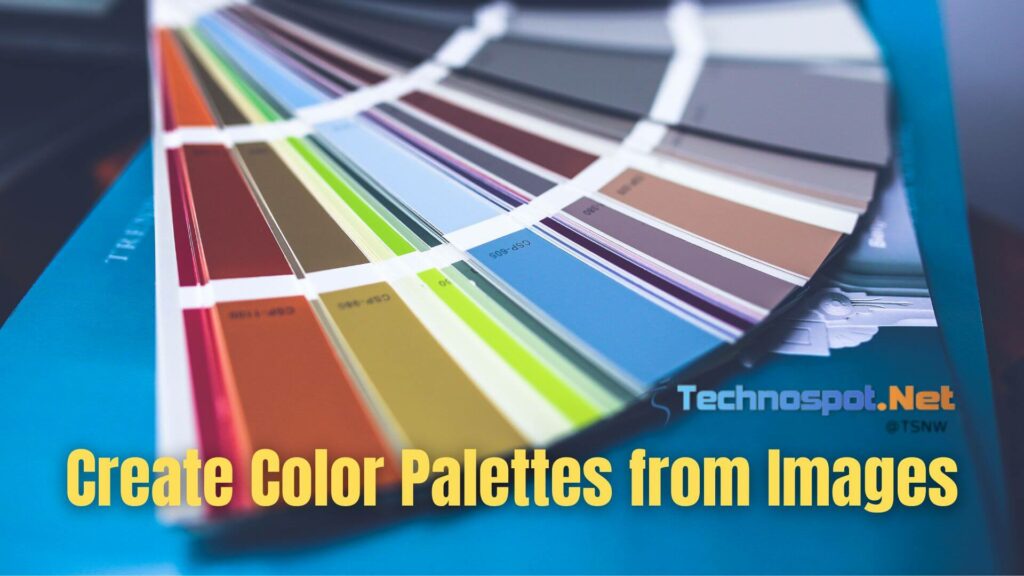 Best Tools to Create Color Palettes from Images
There are several tools to create color palettes from Images. Amongst all of them, we have selected the most efficient and reliable ones. Below mentioned is a list of the same:
Canva
Adobe Color
Coolors
Brandfolder
Palette Generator
How does it benefit you? Which of its features are unique? Let's dig into the detail!
1] Canva  
How about a free image color generator that gives results in a fraction of a second?
If yes, then Canva is a must-check on your list.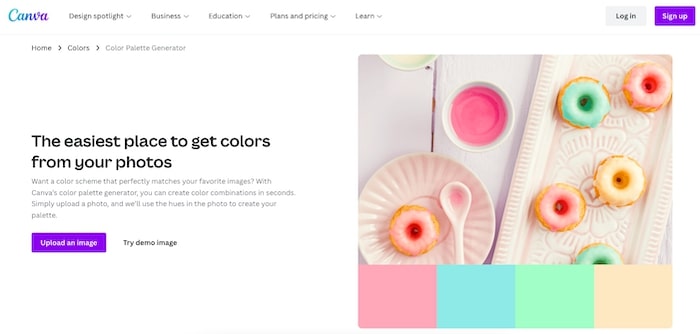 All you have to do is visit the website and upload an image, which will generate a color Palette from that instant. It identifies the hues in the picture, picks out the theme colors, and displays their color code and shade. However, you cannot save that color palette. Therefore, you would have to keep a note of color codes like taking a screenshot or similar.
The best part is that you can open the Canva editor and upload any image. Further, the platform would list the image color Palette in the color section. So, you can use those theme colors in your design. Thus, you can generate a color Palette and design simultaneously. You can check out the website or download its software from Android, iOS, Windows, and Mac. It's free to download and use. You can even check out its website, that's mobile-optimized too.
2] Adobe Color
How about an image color palette generator that generates the Palette depending on the type of contrast you want?
If yes, then Adobe Color should be your go-to choice!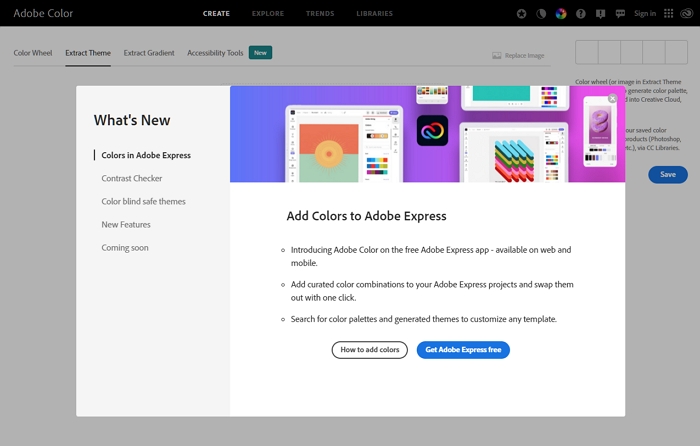 When it comes to graphics, nothing can compete with Adobe tools. Unlike most of its software, Adobe Color is free to use. Upon its website, you have to upload your image, and it generates a colorful palette that contains all the image colors. Further, you can customize the palette to your theme, like Bright, Muted, Deep, Dark, and similar. Upon using this feature, the tool will fetch colors depending on the theme you choose.
The best part is that you can save color Palettes to Adobe library. Afterward, you can download the palette in JPEG format on your device.
Related: Best Tools To Create Your Color Palette Library
3] Coolors
How about uploading an image URL and getting a color palette?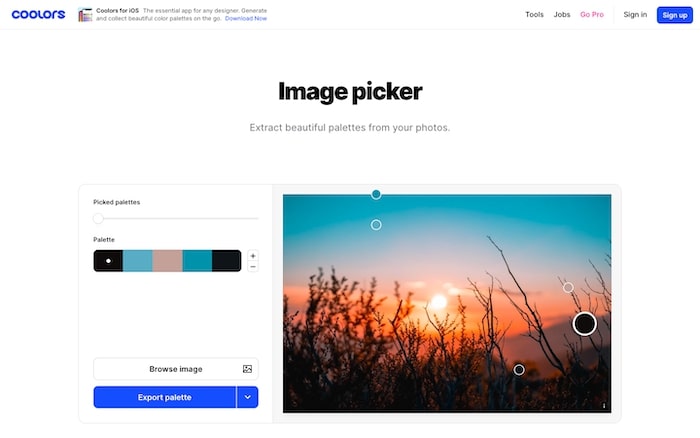 You may search for a color palette generator that also creates a color palette from Image URLs. Here's where Coolors is the favorite choice for many designers. You can upload images from your device, click with its camera, upload a URL, or import from its Stock library.
What sets it apart from others is its slider! Upon dragging it, it moves to a particular part of the image and lists its colors. However, it does not list the color codes by default. You will have to export the color palette, which will list the color codes. Further, you can save the palette in the desired format.
4] Brandfolder 
Do you want to edit your images before getting their color palette?
If yes, then Brandfolder is what lets you do that!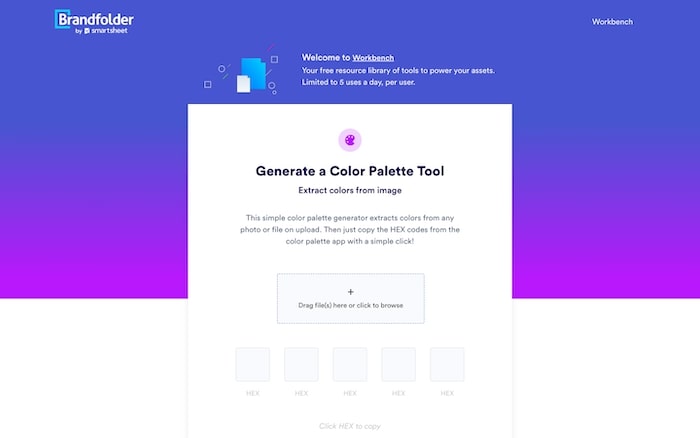 With Brandfolder, you can upload your image and edit and then it will create a color palette out of it. Afterward, you can copy the hexadecimal color codes out of the color palette in a few clicks. It precisely picks every color from the image. Therefore, it does take a little time to generate a palette. You would have to copy each of its color codes one by one to your device clipboard. Later on, you can paste it wherever you want.
Its minimalistic interface is easy for novices. However, in its free plan, you can work only on five daily projects.
5] Palette Generator
How about a tool that extracts a natural color palette from your images?
If yes, then Palette Generator specializes in that!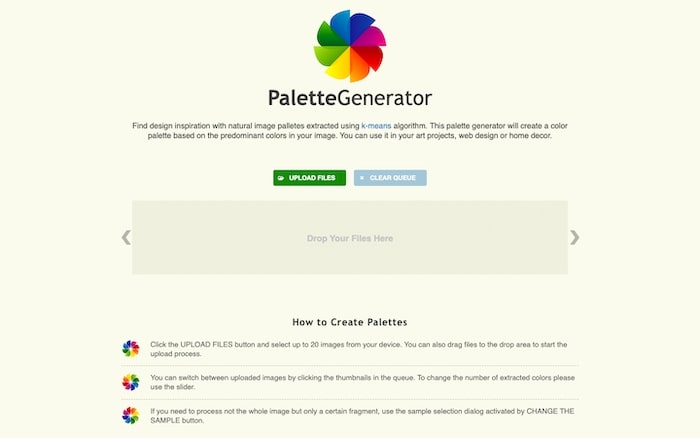 The tool uses the k-means algorithm to create a natural color palette. So, after you upload an image, it picks out the dominant colors from it and lists them in the palette. It also tells you the number of dominant colors in the picture.
The good part is that Palette Generator deletes every uploaded file within 1 hour, so you don't need to worry about image security. You cannot save the layette directly but have to take screenshots of your device. However, it does have a drawback in that it contains ads.
Conclusion
While searching for the best tools to create color palettes from Images, you will have gotten your answer! Canva, Adobe Color, Coolors, Brand folder, and Palette Generator are the best in the category.
Using Canva, you can extract colors from images instantly. Using Adobe Color, you can get the palette in your preferred contrast. In Coolors, you can upload image URLs too. Besides, Brandfolder lets you edit the image before upload, and Palette Generator uses the K-means algorithm for a natural color palette.