If you have ever wondered how OEMs can create bootable DVD with OS, drivers, and custom app installation, then today I will help you understand not only it but also suggest software that can do it for you. WinReduce EX 100 is a software that can help you Create Custom Windows 10 ISO Setup and Installation.
Why Custom Windows 10 ISO Setup?
Create Windows 10 Installation DVD or USB along with your drivers. So you are not waiting or putting in some extra effort when the installation is complete.
You can reduce the installation size by removing some of the apps which you prefer not to use. This way, it can be much faster than before.
Windows 10 installation includes a lot of drivers. Since you require not all drivers, getting rid of them is a good idea. However, you need to be sure of what you need to include.
How does it work?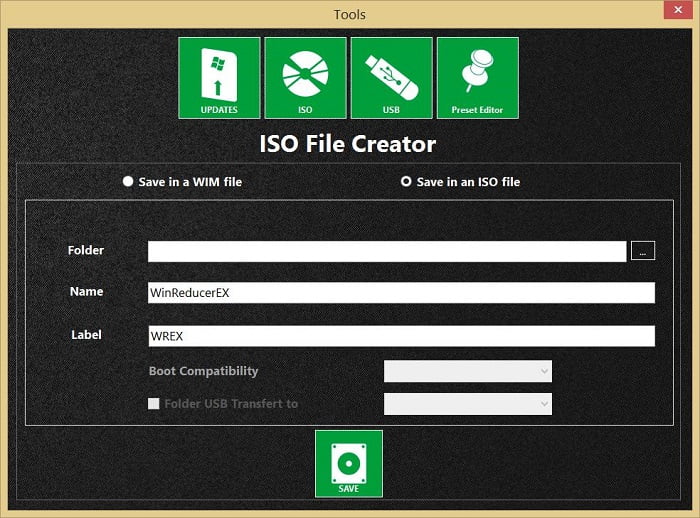 It is a script that runs before  Windows 10 starts, and then it manages and commands everything from there. The tool customizing Windows10 Installation media utilizes a set of command-line tools that allows them to specify selections like Language, Apps not to be included, etc. The drivers which you bundle are run after the installation is complete, which is again controlled by the script.
So, its a simple automated program that uses some of the installation API and then adds some of its own to make it look like one single installation.
Create Custom Windows 10 Setup or Installation Media with WinReducer EX 100
WinReducer EX 100 is the software that can create custom installation media for you. Similar to its Windows 7 and Windows 8.1 Counterpart, WinReducer has come up with a version of Windows 10. It allows you to :
Allows removing Fonts, Apps, Drivers, Services, Themes, and Network.
Drivers can be included by just pointing them to the driver's folder. The best way is to copy them to your hard drive first and then add here. It will be much faster than reading it from the DVD.
A detailed listing of some of the features which are deep inside the control panel settings. For example, you can remove Homegroup Feature or choose to Disable Paging, etc.
Change Wallpaper
Change Lockscreen Background.
Create Attended Installation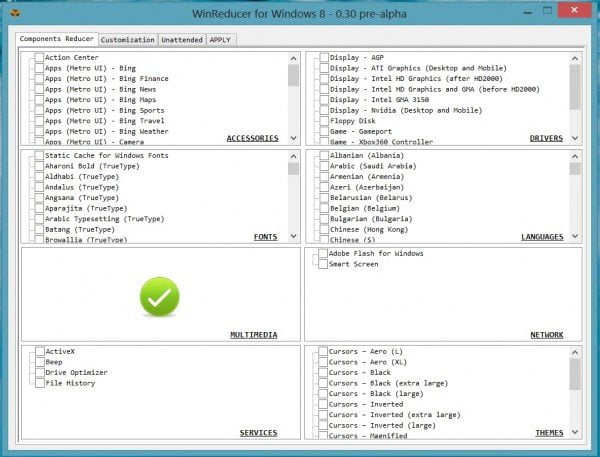 Before using this software, you will need to have your original Windows 10  ISO or DVD or USB ready. In case you have upgraded to Windows 7 or any previous version, Windows 8 Upgrade Assistant has an option to create this bootable media. This software uses the media to create a custom setup. Also, you need to make sure the version of Windows 8 you have on the bootable device.