Creating a group using your contacts is one feature still missing in iOS native contact application. Though it is possible to virtually create it by adding a comma after the email address and add new but the process is painful.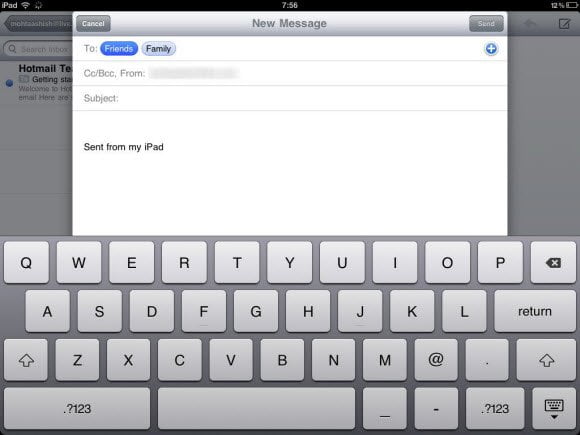 MailShot is a free application ( as of now ) which gives you an interface to create a group of contacts in the native contact app for iOS device which can be used by any mail application you are using to send group emails.
Video demonstration. ( Direct Link )
Features :
Create Groups with any number of email id
With free you can have max of 3 Groups with 5 email id each.
The group is created as contact in your address book but with comma separated email id.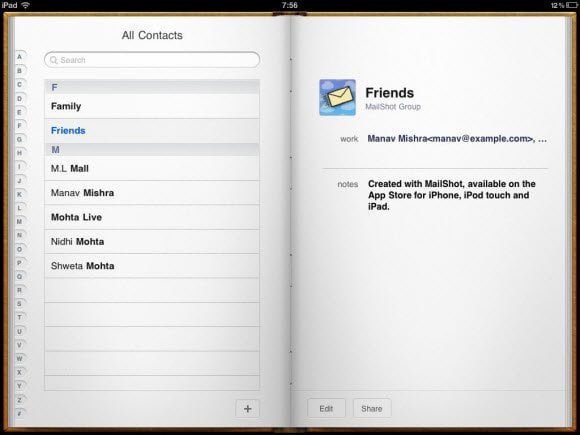 Now one thing to know is that MailShot doesn't set hardcore links between Groups and Contacts because technically there is no group. All Mailshot does it create new contact so when you update an email id in your contact group it does not reflect in the Group. So you will have to manually remove and update which is very easy using the MailShot Interface.
Download from iTunes