Youtube Reloaded is an online playlist generators depending on YouTube Search, User's Favorites, Related Videos and User's Uploads with added advantage of look and feel customization including a logo for branding.
Apart from this you can create a play list out of
Top rated, Top favorites, Most viewed, Most popular, Most recent, Recently featured
or Custom Playlist by just adding the urls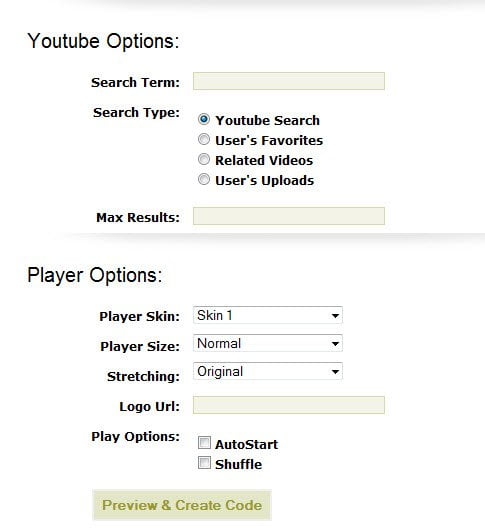 This is helpful specially when you have couple of related videos and you would like to users to explore all of them together.Infact you can have a sub domain like video.mysite.com where you can run this code. This will not only make your visitors stay for long but also let them find more about  your videos.