Creating handouts of a power point show is very good idea when you want to distribute your presentation as print out with the notes of each slide or if you would like to add your own lines for each of the slides separately.
The technique which I am going to discuss will allow you to create a handout in Microsoft office word with thumbnail of each slide with either the notes of the slides or your own. And this feature is in built. Right under office menu look for Publish > Create handouts in Microsoft office word

Its simple to use and very powerful when it comes to distribution. Once you are ready with your power point presentation just use this menu and it will open the power point slide in Microsoft office word. You will have to select the options of using the notes which is available in slides or bank lines where you can write your own notes.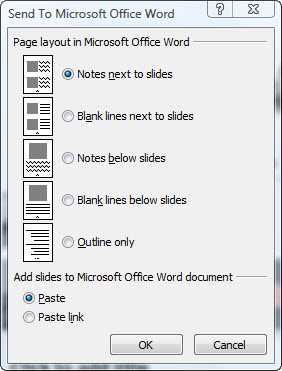 Once you are done with that , you would see small images of slides getting embeded in Word file with each notes and slide number.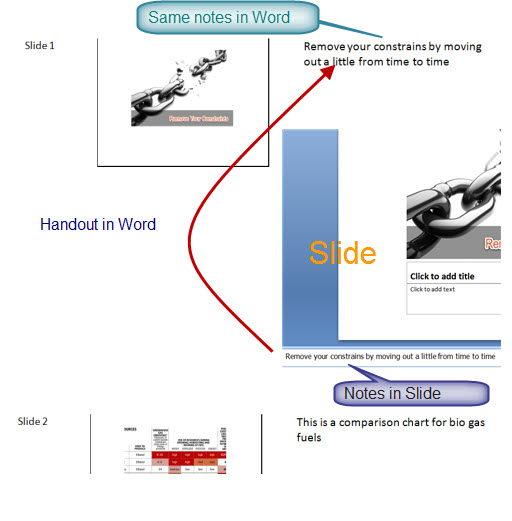 This is how it looks like finally :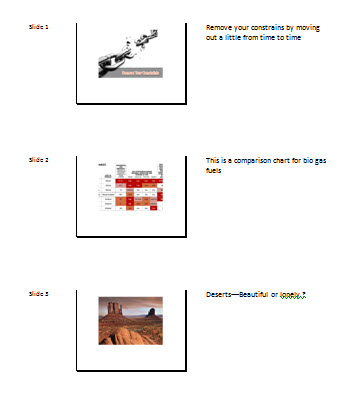 One more feature of this is the images in handouts are in sync with the power point presentation i.e. If you change anything in the slide the thumbnails of the slide in Word will get updated also. However you will need to keep the source and handout of word at same place. You can also edit the slides from the word.
This is a perfect way to create printable handouts. You will able to see exactly how it looks like and plus people who dont have time to see the slides can just take the handouts and read it same way.