Morse code, a coding language, was and is still used for long-distance telegraph communication. Alfred Vail and Samuel Morse were the brains behind it. Deciphering this code requires employing Morse code charts, which consist of a series of dots and dashes, which are then converted into alphabets and digits. Encryption protects the safety of the communications during transmission.
Let's dive deeper into the list of applications that can help you convert text to morse code and vice versa.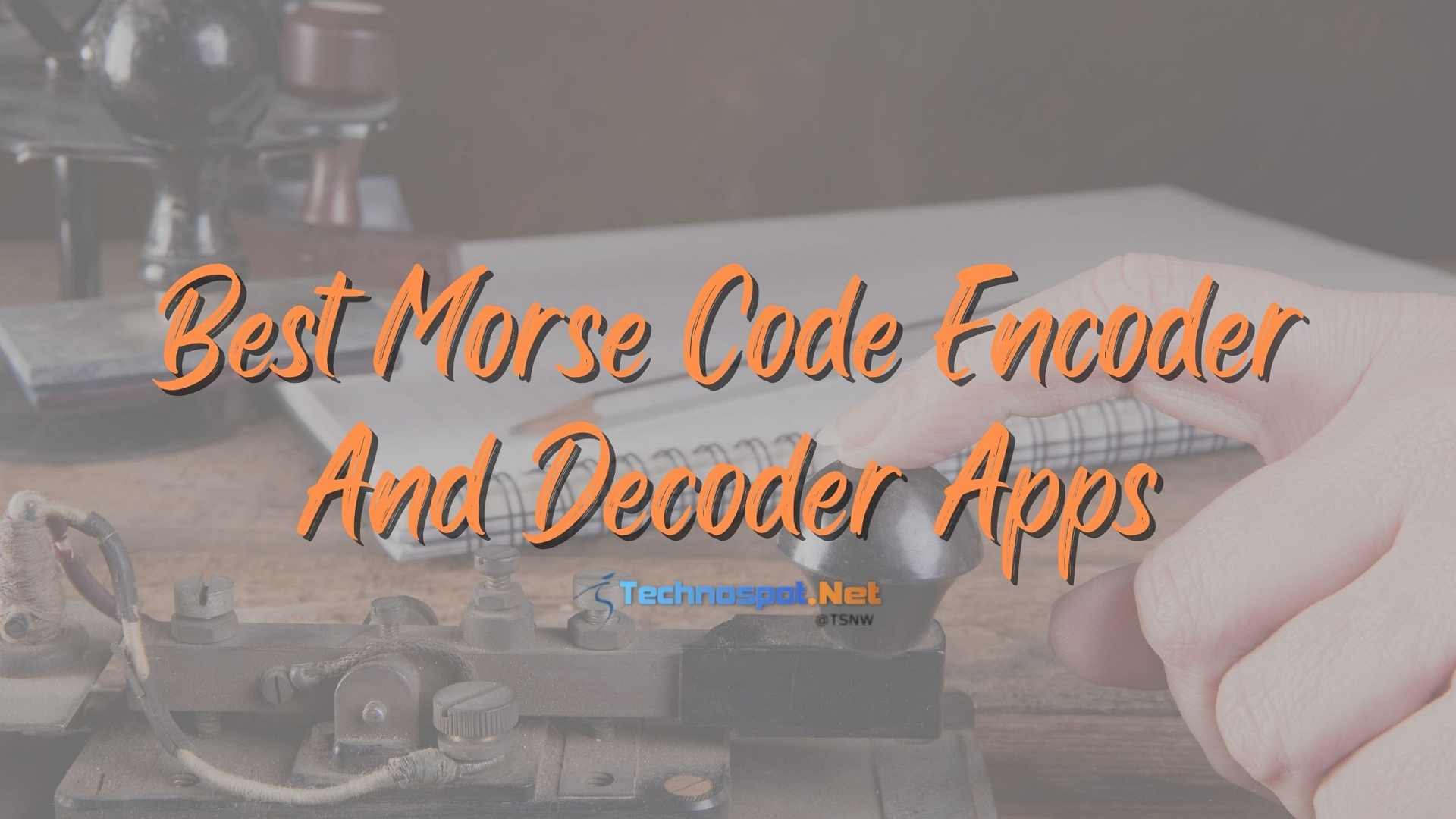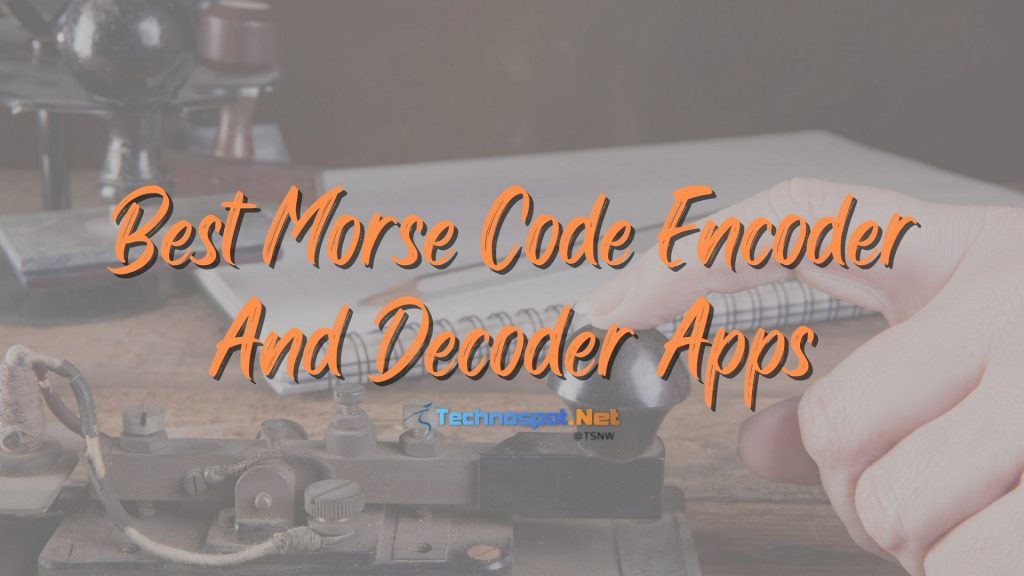 Best Apps To Convert Text To Morse Code And Vice Versa
Below given are some of the best apps to convert text to morse code and vice versa. These apps are safe to install on your device and have been trusted by thousands of users worldwide. Make sure you check all of them out:
Morse Code
Gboard
Morse Code Agent
Morse-It
Morse Code Reader
Mose Code Learn And Play
Morse Code Translator
MorseLight
Morse Code Reader And Decoder
Let's know more about the features and usage of these apps.
1. Morse Code (Android And iOS)
This application is excellent if you've never used Morse code before. Morse code translation is what it does. Any alphabets or words typed here will be translated to Morse code and the other way around.
The Morse code may be copied to the clipboard, as well as being given audible feedback when you paste it. After that, you're free to copy and paste it or send it as a message to anybody you want. This Morse code software allows you to send messages in Morse code using the flashlight on your smartphone.
The app's Morse code translator, for instance, is first-rate. You don't have to spend a lot of time debating before translating your work. In real-time, you'll get a secure SMS message. You may use the software to translate one language to another.
2. Gboard (Android And iOS)
Gboard from Google is a software beneficial for individuals who use morse code regularly or wish to exchange messages in Morse code directly. It's an Android and iPhone app that lets you type in Morse code. This application will help you type or communicate in Morse code by only picking the Morse code option on the keyboard. It will show you the messages and offer the words that you enter using Morse code. Like the standard English keyboard but just with Morse code inputs.
The Morse code function on the keyboard is all it takes to send and receive messages in Morse code using this application. It will show you the messages and offer the words that you enter using Morse code. Like the standard English keyboard but just with Morse code inputs.
3. Morse Code Agent (Available on Android)
It is possible to convert any Morse code, including light, audio, text, or even an already-existing audio file on your devices, to Morse code with this Morse code decoder program. To display the alphabets on the screen, it will use the camera to capture the lights and their flashing.
And likewise for the audios, employing the microphone or any audio file. If you desire to make your communication more secure, you may utilize the charts to construct your unique alphabets instead of those supplied.
Morse code may be played in four different ways with this application.
4. Morse-It (Android and iOS)
This application will assist you to swiftly learning the Morse code. You can translate any text that you enter into a specific line of the program's output. Also, it will employ a flashlight on your smartphone. Your communications in Morse will be available from anywhere.
The app can voice your messages. You will hear a succession of brief and long sounds. You won't have to wait long for the app to respond. It will also enable you to make audio files with Morse code captured.
Don't forget to listen to these audio recordings to practice your abilities in this tough language. Open the Morse alphabet in the app and attempt to recall the translation of each letter.
5. Morse Code Reader (Android)
This morse code program accepts input, sound and attempts to convert it to text using Morse Code.
It contains simply three buttons clear, copy, and share on the bottom. Constantly detecting sound coming from the microphone makes assumptions about the frequency spectrum. This app will pick up the sound and convert the brief tone sequences to text if you place your phone near a source of tones-based Morse Code.
6. Morse Code – Learn And Play (Accessible on Android)
This program will help you learn Morse code. It offers numerous modes for memorization. The software is completely editable by you. Select the kind of text input. The program provides multiple choices such as telegraph and keyboard.
Morse code may be deciphered using sound, vibration, and flash. If you wish to enhance your Morse code abilities, then raise the playback speed. You will see how you begin to grasp the code better.
Download Morse Code Learn And Play
7. Morse Code Translator (Android)
All the features like sound feedback and flashlight Morse code are comparable in all of the applications. Additionally, you may enter Morse code by pressing the volume controls on the gadget.
Then it will be transformed into alphabets and words as you input the Morse message. It also enables picking a few different languages for the Morse code to decipher the messages correctly. You may adjust the pace of words and the frequency of sounds for the Morse code that you will be transmitting or making.
Download Morse Code Translator
8. MorseLight (Android And iOS)
Morse offers so many methods to communicate, and one of the more basic ones is utilizing light. The lamp may be used to produce signals in morse to hold covert talks with your neighbor or if you're ever caught in an area where there is poor service.
MorseLight turns your text to morse code using the flash on your phone. Anybody in the line of sight can decrypt it. You write your message in the text box and push the signal button. The signal flashes in quick bursts of light and transmits your message to your rescuer.
9. Morse Code Reader And Decoder (iOS)
Yet another Morse decoder program that will enable you to read and write morse code messages. You may translate text into Morse or vice versa using this program.
Like all the applications mentioned above, it also gives audible feedback and lighting for the written Morse codes. In addition to displaying Morse code on a screen flashing and providing vibration feedback, it also comes equipped with this feature. You may also take the quiz in the game to learn the letters and alphabets more clearly from the app itself.
Download Morse Code Reader And Decoder
How Should One Type Morse Code On Android?
To type Morse code on Android, follow these steps:
Installing the Morse keyboard is the next step.
For your Android phone or tablet, launch the Settings app.
Tap System. Foreign languages, as well as input from those speaking them.
Tap Virtual keyboard. Gboard.
Tap Languages. English (U.S.).
Swipe through the choices until you reach Morse code.
Tap Done.