Microsoft Image Composite Editor, tool to create panorama images, can now create panorama images from video.  This is specially useful if you had been on tour and recorded video on your mobile or handycam and want to create one from that. Below are the Instructions to use Video Panorama Feature in Microsoft ICE, followed by a video tutorial at the end.
Add Video to ICE
Download ICE from here.
Get the video ready and import it to your desktop or laptop.
IEC supports video format of type to create panorama images.
Select New Video Panorama and add the video from which you want to create the image.
Select parts of video that should be added to final Panorama Images :
Once you add the video, it will open a selection tool. Using this tool you will have to mark parts of video by drawing a rectangle around it. This makes sure, that the particular section is included in the final output.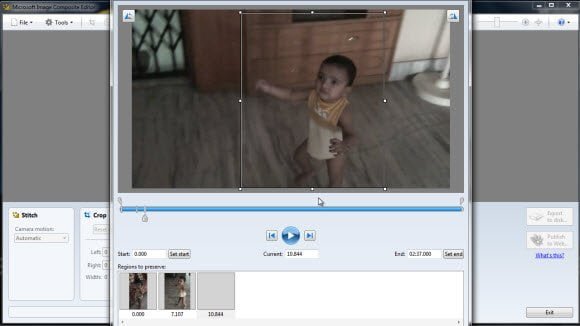 Keep moving video forward and mark areas. Make sure you dont mark parts of video of the same place more than once else you will have overlapping images and looks odd if there is a person in that place.
Once you are done, click done and it will start analyzing your video.
Cropping the Final Ouput :
You might have to crop image a bit so you can exclude parts of the image but it can be done on borders. Done this you can export your image in TIFF or PNG or HD or JPEG formats.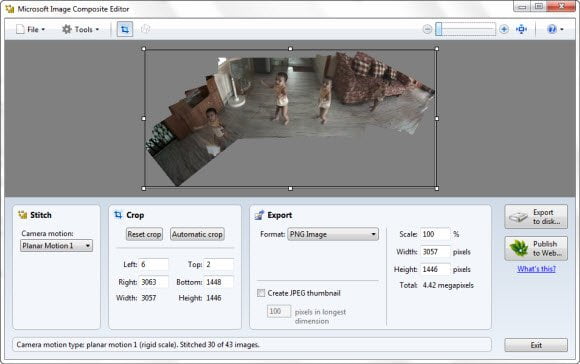 Video demo of creating Panorama from Video using Microsoft Image Compositor Editor
Direct Link