Its not only useful but has also become trendy to always carry a portable apps loaded thumb drive. Definitely comes handy but also becomes messy when you have 20 or 50 such applications loaded and you keep looking what is where.
Pstart is a must have portable applications which creates a Start menu program list like one we have in windows. All you need is to add all the executable right into its menu. And if you are lazy to search and it can search all executable in your thumb drive and it will create a launcher menu for you. Perfect solution.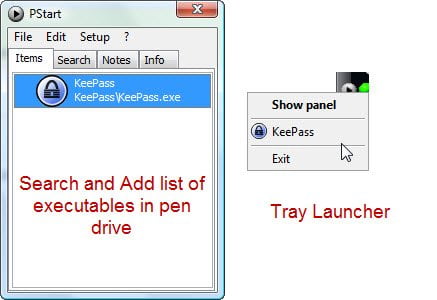 This program sits in tray so its easy to launch applications. Pstart also provides you with advanced menu editing. You can :
Add environmental variables
Start Up variables or command line parameters
Set Home directory
Change Icon and Add website information for the program
Assign Shortcut, Auto run or scheduled run
Control the behavior of the panel once you launch a program from the list.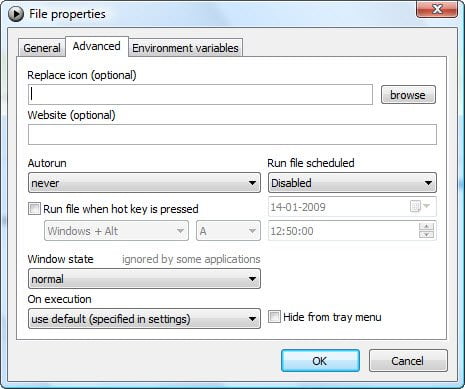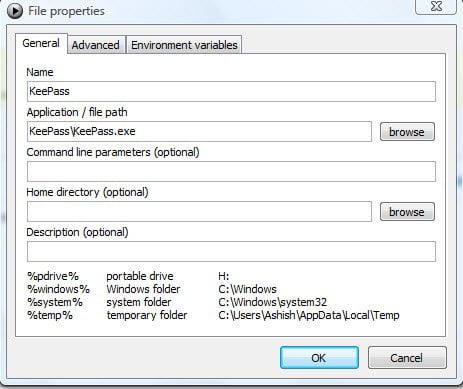 Find out more on Pstart @ Pegtop Start
Read and Find more intresting  Portable Applications for your thumb drive.