Composing is a vital musical ability that should be mastered. The act of composing allows you to reverse engineer what you've learned as a musician. Furthermore, writing and working on your pieces fosters healthy regard for modern and historical composers — it's a complex skillset.
Composing music and learning how to do so is an excellent way to utilize your time to improve as a musician.
In this article, we've compiled a list of printable music notes with sheet music editors for music instructors who wish to compose written scores on their PCs or iPads. You may be writing your music or arranging it for a student.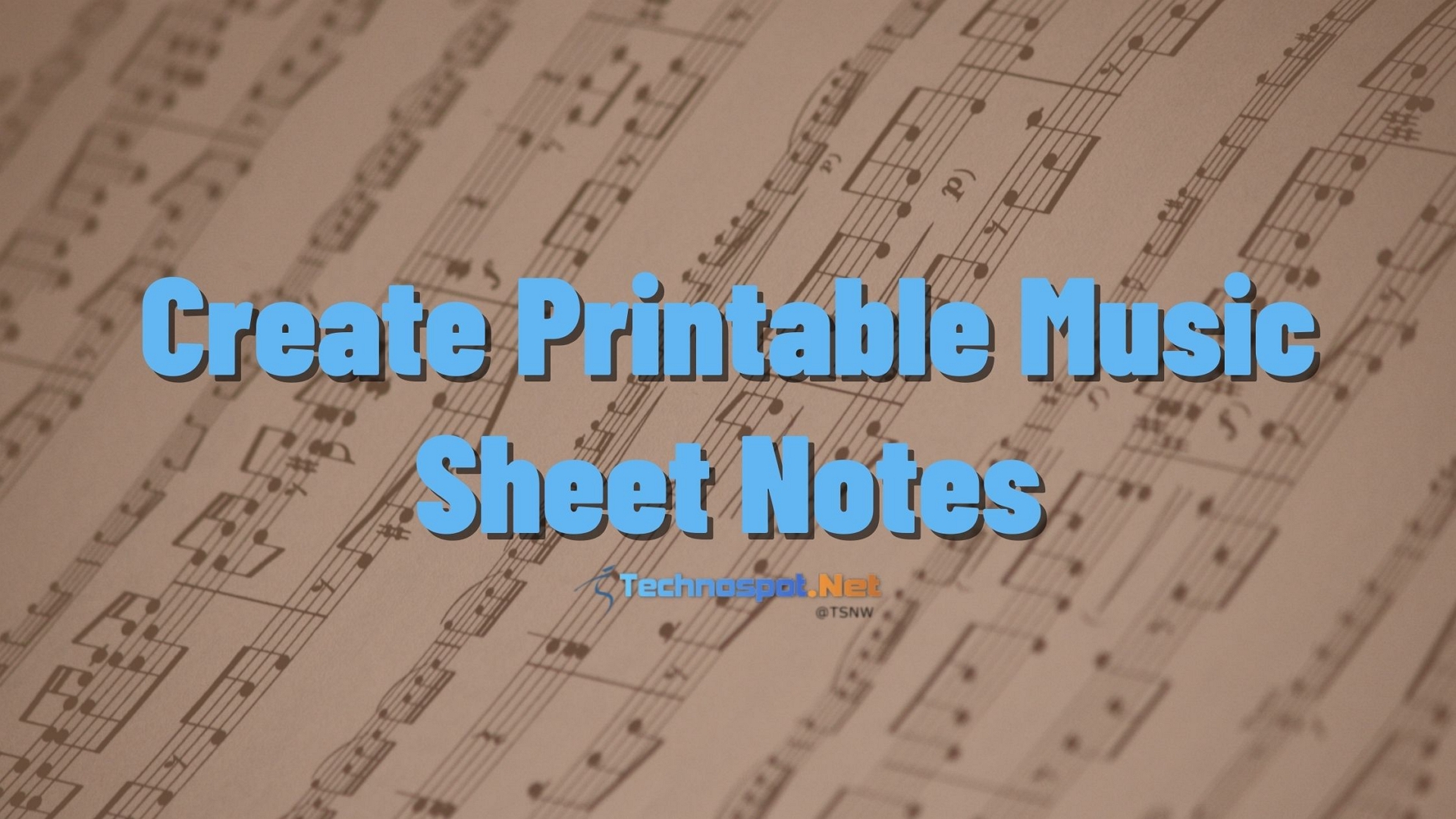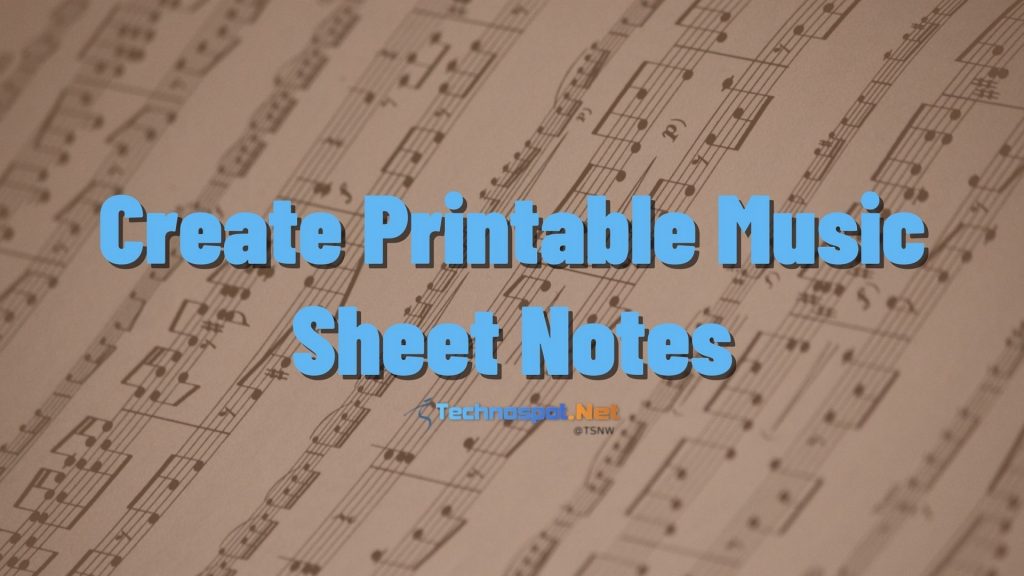 Best Online Tools And Apps To Create Printable Music Notes
Below is the list of all the top online tools and apps to help you create printable music notes. These tools have inbuilt sheet editors to make sure you check them all.
BlankSheetMusic
Musink's
MuseScore 3.0
Lilypond
forScore
Noteflight
EasyABC
Sibelius
Let's know more about the features of these online tools and applications.
1. BlankSheetMusic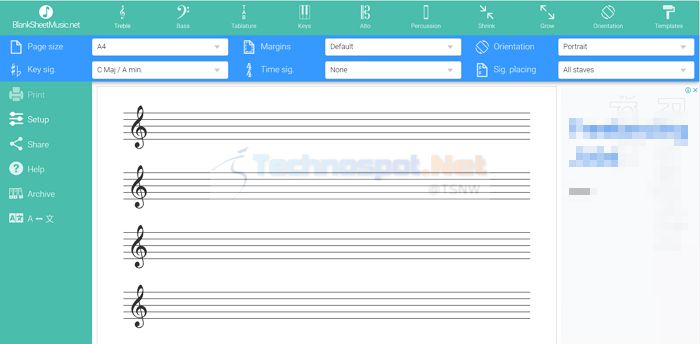 MuseScore competes with pricey premium programs in terms of functionality, but BlankSheetMusic is at the other end of the spectrum.
It's an introductory sheet music composer that allows you to add some basic musical symbols to blank sheets and print them. You are not permitted to add your remarks and have a limited number of possibilities with which to experiment. You may change the paper size, margins, and orientation and add clefs, tabs, and staffs. When you're finished, click the prominent Print symbol in the bottom right-hand corner.
2. Musink's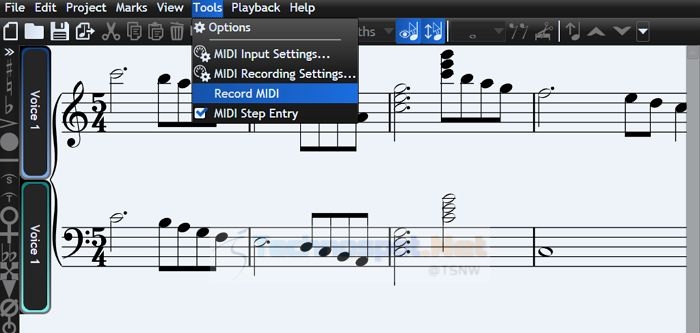 Musink allows you to make sheet music as well as MIDI files.
Choose the note you want to add and where you want it to appear to utilize Musink. The software automatically changes the note and rest lengths. It also includes a collection of free templates to make your life simpler. The templates include note-sizes, page margins, and headline fonts that are pre-set.
Drummers will love the program since it has features created exclusively for the instrument. Flams, stickiness, ghost notes, as well as unique layout constraints, are among them.
Musink also has a premium version available.
3. MuseScore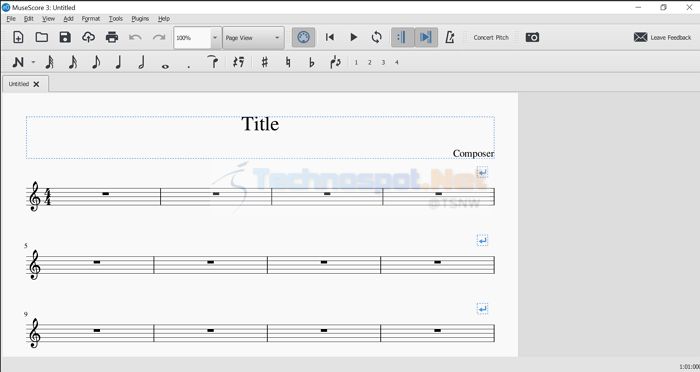 MuseScore is free, open-source notation software. Even though it's free, it has the same features and functions found in the finest for-pay apps we tested.
User-defined keyboard shortcuts and the ability to move note modifiers and performance marks are also included.
Its UI is clean and straightforward to browse. You may also use your mouse or keyboard shortcuts to add notes to the staff.
MuseScore can import MusicXML and standard MIDI files from other popular notation tools. You may export it as a visual file, MusicXML file, or audio file when your score is ready. The instrument samples aren't as realistic or dynamic as those in the finest notation systems we evaluated. Still, if you are interested in producing music using software, MuseScore is a simple method to start with no investment.
4. LilyPond
LilyPond was created by two musicians who wished to make "beautiful" sheet music. As a result, the app prioritizes aesthetics above content and has grown to become one of the primary sheet music makers.
To add notes and musical symbols, LilyPond does not employ a drag-and-drop interface like some of the other programs on this list. Instead, text input is used; it is more analogous to a programming language. If you've spent a lot of time dealing with more conventional sheet music tools, the app may take some getting accustomed to.
The most excellent part about utilizing text files for music is that they are timeless.
5. forScore (iOS devices)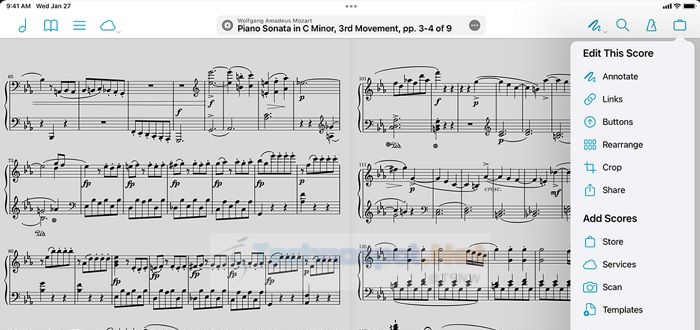 ForScore is the most significant iOS software for creating your sheet music. It allows you to annotate your sheets, make setlists, change pages, and do other things.
Because the app is only available for iOS, it was created with Apple's mobile operating system in mind. That is, it scales appropriately across devices, enables split view, and allows for slide-over multitasking.
ForScore is also strongly connected with the rest of the internet. You may store music PDFs from any website, download files from your cloud storage directly into your forScore app, and locate new music to play on the Musicnotes website.
There's even a practice tool that allows you to establish learning objectives and monitor your progress. If you're looking for additional information, have a look at our collection of online music learning resources.
6. Noteflight (Accessible on Web)
The Noteflight online software is divided into three levels: free, premium, and learn.
The free version allows you to build up to ten different scores that you can share with friends and embed on websites. You may print your works, write music on your mobile device, and collaborate with other artists and composers.
The Premium edition allows you to generate an infinite number of scores, supports 85 instruments, and provides real-time transcribing from MIDI instruments.
The Learn version is intended for use in classrooms.
Technically, it's more of a software program rather than an app, but it works fine on any of your mobile devices (iPhone or Android). The notation editor is simple to use and quick to understand, and the features enable you to compose, perform, and share your creations with its international community. Plus, you may explore other works by composers on the web and learn from their examples.
7. EasyABC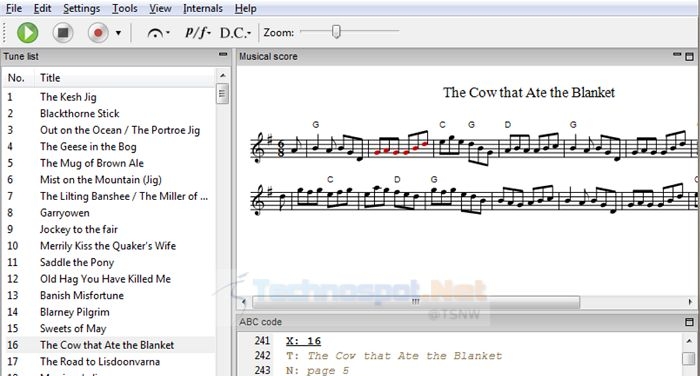 EasyABC is an open-source sheet music production program. The software is meant to operate with ABC files that will play via your system's soundcard.
It can load MusicXML, MIDI, and Noteworthy Composer files and supports both abcm2ps and abc2midi. Aside from saving time, it also allows for easy exporting to MIDI, SVG, and PDF.
On the Windows edition, you can record tracks from MIDI straight in the software. Sadly, the functionality is not yet available in the Mac release.
Lastly, it contains various tools that might help you produce clean ABC code. Adjusting uppercase/lowercase notes, increasing note lengths, and an experimental "do-re-mi" mode are among them.
8. Sibelius (Accessible on Windows and Mac)
Sibelius is one of the most fantastic sheet music-making programs for beginners. The program is offered on three tiers—Sibelius First, Sibelius, and Sibelius Ultimate.
Download and use the First package for free. It is possible to create simple scores with up to four staves, perform basic notation, and make comments.
The medium version offers up to 16 instrument parts, an expanded amount of notation and playback tools, and compatibility for two devices.
The Ultimate plan, intended for music professionals, allows for different bar line kinds, an infinite amount of staves, beams, customizable brackets and braces, and much more.
Adjusting uppercase/lowercase notes, increasing note lengths, and an experimental "do-re-mi" mode are among them.
You may use a computer mouse, a virtual piano or guitar fretboard, or a MIDI keyboard connected to your computer's USB port to input notes. It also automatically inserts the right pauses and note appearances, so you may go through a tune fast without worrying about altering the score as you go.
Is There An App That Turns Music Into Notes?
Yes, there is an app called ScoreCloud Express (Formerly ScoreCleaner Notes), which can instantly create musical notes by hearing your melody or humming. This app works flawlessly and is currently available only for iOS. You can download the app from the App store.
How Do I Get Sheet Music For Any Song?
There are several online tools and apps to get sheet music for any song. However, the most effective and the easiest way to get sheet music for any song is to use any search engine for the purpose. Sheet music for popular songs is readily available for free online.
Conclusion
The good news for today's musician is that you may toss out those blank music papers and pencils. Apps for music composing are the trend of the future. These tools not only translate what you play into notated sheet music – with exact rhythm and key signatures – but also include recording and editing capabilities, allowing you to develop your skills as you go.