Are you planning for a new house or if you have some plans to renovate your home, this tool might be helpful for you; Floorplanner is an online tool that allows you to create floor plans very easily without any architect-like insight. This online tool reminds me of Google's Sketch, though the only difference is, Sketch allows you to draw in 3D, whereas here you draw in 2D and can view the same in 3D as well.
Create Pro like Floor plans for your new house
Before I talk any further, let's have a look at their demo page. You can also create such floor plans for you, create an account with Floorplanner and let your creativity burst out for you.
You can start creating your designs with the tools on the right side of the dashboard. The last button at the right of the Construction tools can be used to upload a plan you have a designed-in JPG, PNG, GIF formats. You can add comments on the design itself if you want.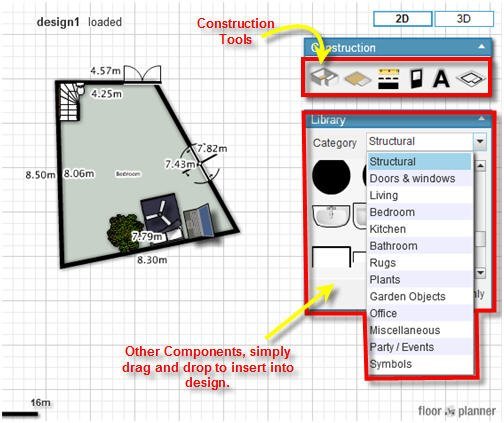 Whatever you have designed so far in 2D can be previewed in 3D, the attributes of 3D preview can be chosen by clicking the 2D button.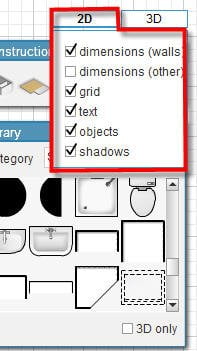 Based on the above specs you can preview in 3D, here is a preview of the design in 3D which was created by me, please don't show your teeth after you look at it…I am a week in such kind of creative jobs, lol, oh yes, I am planning a Tree in my bedroom too…ha ha ha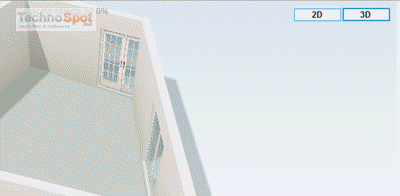 Floorplanner is definitely a nice tool, it has the ability to evoke creativity in you, moreover, it's a handy way to give a shape to your imaginations and the dream house.
I loved this tool, how about you, tell us in the comments. Try Floorplanner