Photo Face allows you to send speaking animated messages created from your own photos.
Using this tool is pretty simple; you can send the messages in just few clicks. Once you are on the page, you simply need to follow these steps –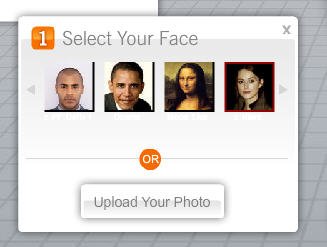 Select a Face, this face will be your messenger, you can either choose from the available options as shown in the snapshot, or you can upload your own photo, if you choose to upload your one photo, you will be asked to Drag the anchor points to resemble as shown in sample portrait.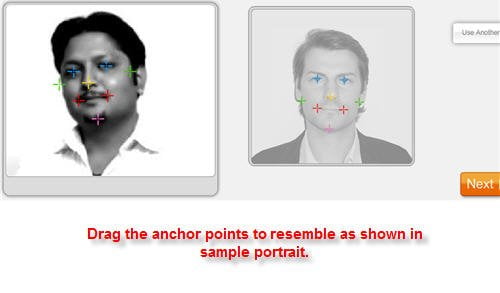 You can also customize the chosen face using the widget on the left of the same page, and an emotion for the face can be chosen on the right side of the page, as shown below.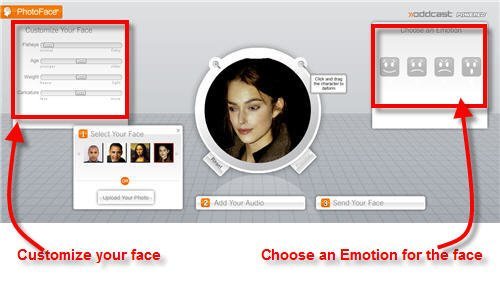 Now add an audio to this face, you can choose any of the available methods, like Text to Speech (several male and female voices with different accents are available), Record by Mic, Use a Pre-recorded audio, or Record by Phone (probably this feature is not available for outside US, didn't work my phone number in India).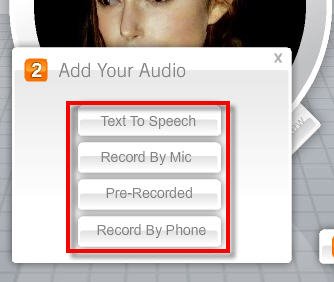 Once done with this step, click on the 'Preview' button adjacent to face, if you are done with this animation, click on the 'Send you Face' button, and add the email addresses for sender and recipient, to deliver this face as a link in friend's inbox.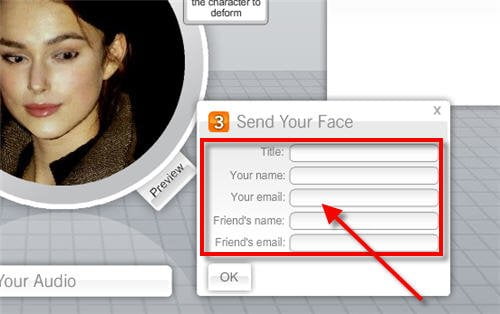 Photo Face is cool way of sending animated speaking messages, works very fine, give it try, and you will love the way it animates the face.