Are you looking for software that can help you create a Floor Plan for your house? Then this post offers some of the best floor plan creating software for your home. In this article, we have specifically focused on these products' architectural and real estate design features. Floor plans are usually designed by architects and utilized by contractors and builders Interior designers, builders, and real estate agents.
What is a Floor Plan?
Floor plans can be used to show the way a particular area of the space will be laid out and how it relates to other elements of the room like walls, fixtures, and furniture. Floor plans give an aerial, reduced-scaled representation of the area. It's a fantastic way to show how the space will appear.
They can be detailed, such as a home blueprint which shows the entire outdoor and interior space, or granular like the floor plan of an apartment, depicting how the area will look when it's done and furnished.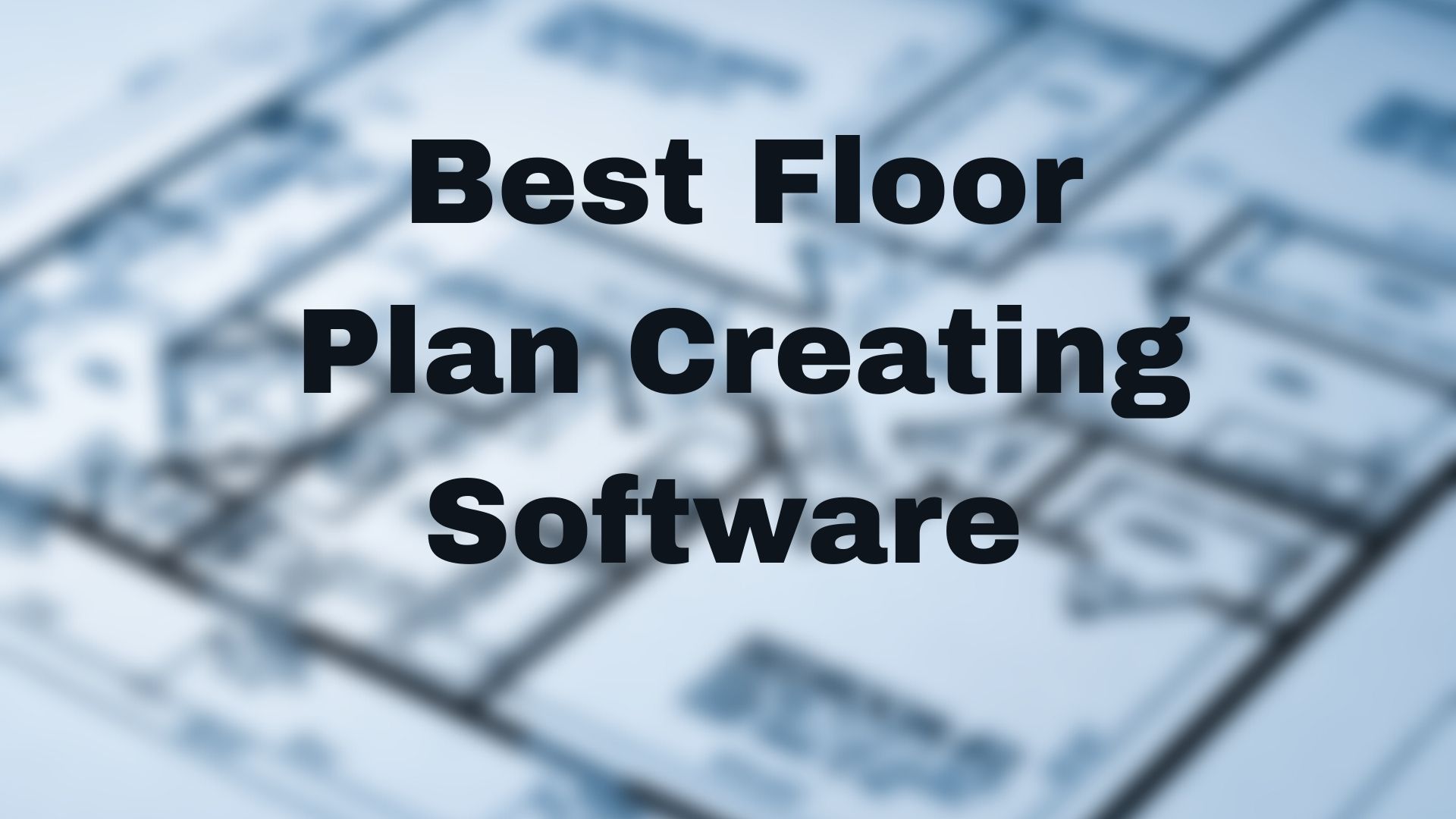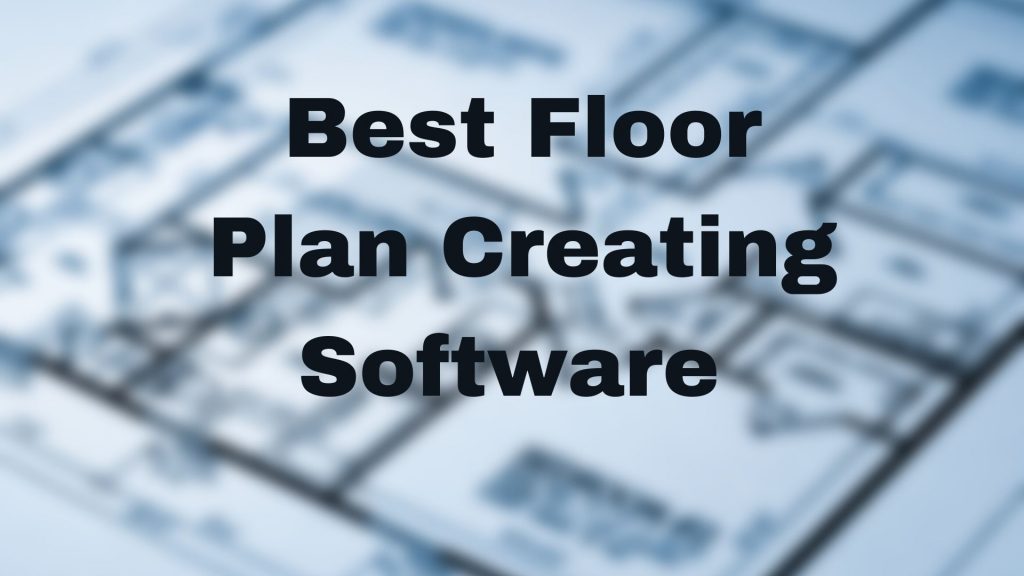 Best Floor Plan Creating Software For Your Home
Here is our list of best floor plan creating tools that work flawlessly and have been used by top professionals in the field for years; make sure you check all of them:
SketchUp
FloorPlanner
AutoCAD Architecture
SweetHome 3D
AutoDesk Civil 3D
SmartDraw
CAD Logic's Draft It Systems
Live Home 3D
Check out each of them, and then choose what works best for you.
1] SketchUp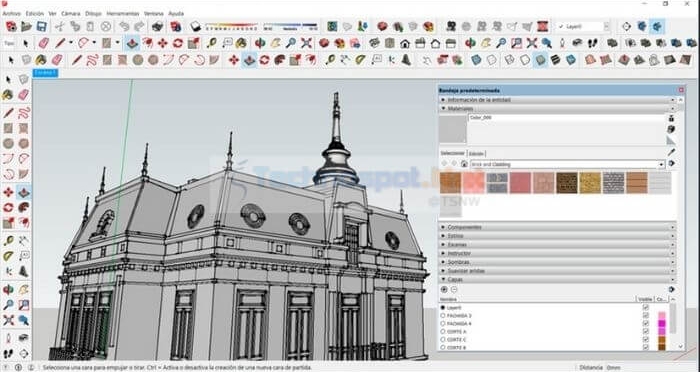 Its 3D software for designing helps make floor plans and create 3D versions to help imagine how a space will appear from various angles. SketchUp is known for its ease of use.
It allows the import of documents and images that provides a complete picture of the space. Furthermore, it can incorporate light rendering to give photorealistic quality to 3D models and image exports.
SketchUp includes a 3D object warehouse which makes it simple to design three-dimensional models and floor plans quickly. It offers integration capabilities, including cloud storage and mobile-based viewing, which makes it a versatile tool. It's a full-featured tool, which is ideal for users and professionals.
Plan price: $119 / yr
2] Floorplanner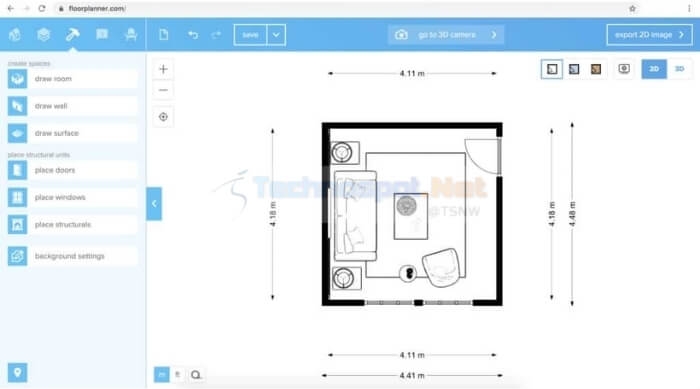 Floorplanner is an excellent tool to create 2D or 3D floor plans on the internet. It also lets you communicate with colleagues easily. Its simple drag and drop interface, along with an extensive library of furniture images, allows you to create an efficient floor plan in a short time. It also has an auto-furnish feature that will fill the floor plan with pre-defined rooms on time.
The program can perform 360-degree VR walkthroughs and produce photorealistic renderings of the environment. Consider it an improved version of AutoCAD for people looking for a tool with a lower learning curve.
The free version does not allow collaborators or output images in lower resolution; however, the other functions are accessible. It makes it a good option for those who don't want to invest money in developing the floor plan.
Built on cloud-based technology, this tool is ideal for various platforms. It's a simple to use the tool and can be used to access its features quickly.
Plan Price: $299 / year for their Pro version or Free pay-as-you-go plan
Download FloorPlanner From Here
3] AutoCAD Architecture
AutoCAD Architecture is a tool within the AutoCAD suite that helps professionals and architects to draw real-looking objects onto their floor plans. It allows them to create better-than-realistic floor plans drawn in 3D to establish the spatial structure.
The software includes the standard tools, including annotation and documentation. It also comes with an extensive database of objects like windows, walls, doors, furniture, etc., to make realistic renderings. Furthermore, there are various styles and palettes you can choose from, and it allows the import of Revit grids that aid in modeling.
The AutoCAD Architecture tool is an excellent purchase due to its specific design for architects to use. It also seamlessly integrates with the other components of AutoCAD's tools. The only drawback to this program is its cost, but it's more affordable for architects.
Plan price: $2,100/year
Download AutoCAD architecture from here
4] Sweet Home 3D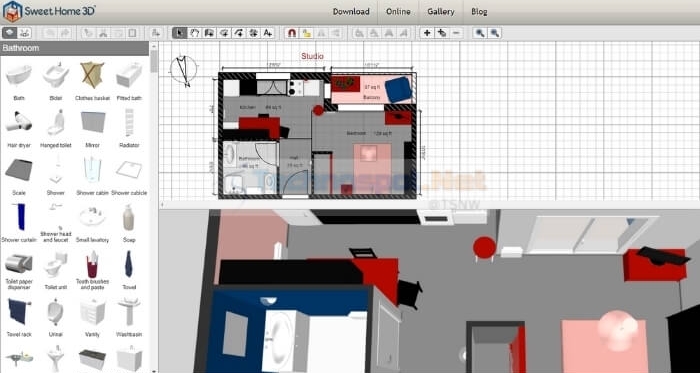 Sweet Home 3D is the less expensive option available to download or use through an internet browser. It allows you to create flooring plans and render them into 3D to give a realistic representation. The software isn't a favorite among professional architects due to its lack of capabilities. Still, it could be sufficient for anyone looking to create a floor plan in a short time.
Sweet Home 3D also comes with an accessible library of objects such as furniture and the ability to draw annotations on floor plans. It allows for personalization for things like color, texture, size, and more. It also lets you adjust lighting settings to create realistic videos and images of the floor plan rendered in 3D.
It does its job efficiently and is a good budget option for anyone seeking a floor plan tool without a lot of bells and whistles.
Plan price:$13.99
Download SweetHome 3D From Here
5] Autodesk Civil 3D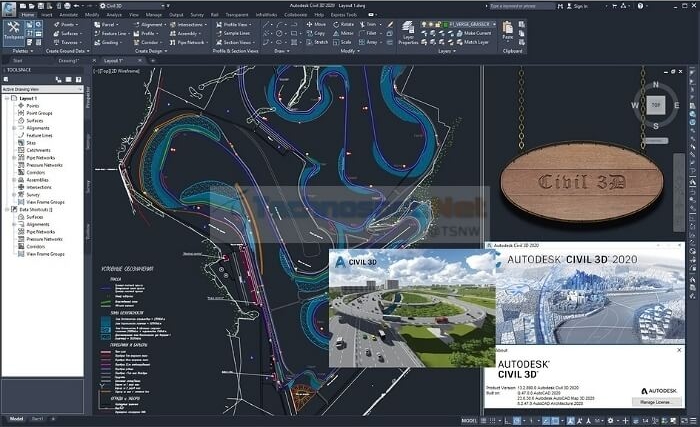 The Autodesk Civil 3D is primarily designed for professionals and is widely used by construction firms to create civil engineering design blueprints. Using this tool, you can develop floor plans in 3D and render the models. It's an excellent tool to provide a detailed blueprint for architects and construction companies.
The tool can assist you in the drafting and annotation process. It's useful for a multitude of studies, including geospatial analysis and elevation surveying. Autodesk Civil 3D was designed for professionals and is a powerful integration tool using top-of-the-line tools like Revit, AutoCAD, Navisworks, and various other AutoDesk products.
If you are already using other AutoDesk software, Civil 3D is worth the purchase as it offers seamless integration.
Plan price: $ 2,205/year
Download AutoDesk Civil 3D From Here
6] SmartDraw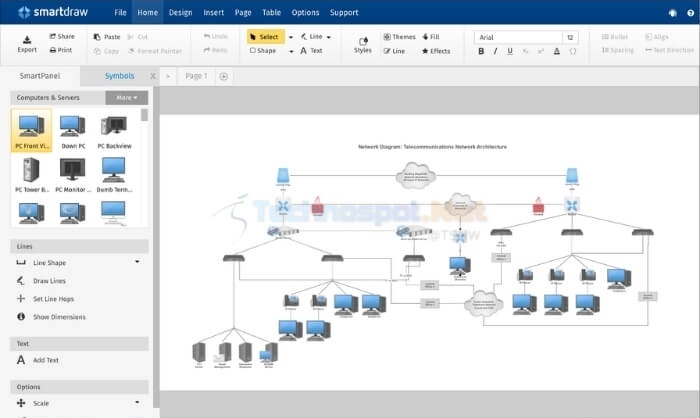 SmartDraw is a multi-purpose tool used for creating flow charts; however, it could be a valuable and affordable method of making easily shared floor plans.
You can use SmartDraw's diagram templates to make easy floor designs. It permits the use of architectural design symbols that facilitate the process. The program operates with an easy drag-and-drop interface that automatically scales the dimensions of rooms.
It can do floor planning and other diagrams, including flow charts, organization charts, or process diagrams. It can not integrate capabilities with professional tools like AutoCAD, which limits its ability for professional use.
Plan price: $119.40/year
7] CAD Logic's Draft IT Systems
CAD Logic's Draft it systems is a floor plan tool that is great based on the situation. It might not meet all needs since it's not the most flexible tool. It is less expensive and offers an unpaid version for creating basic floor plans.
This tool is a powerhouse of a 2D CAD drawing tool that can create 3D models. It functions from beginning to end and is designed specifically for architects who want to draft, detail, and render 3D models, along with 2D blueprints.
It comes with various editing and drawing features and importing existing AutoCAD documents and other design elements or symbols. The program also has an extensive library of objects for use. Its Plus version comes with already installed and frequently updated sets of templates that accelerate the floorplanning process.
Plan price: $25
Download CAD Logic's Draft It Systems from here
8] Live Home 3D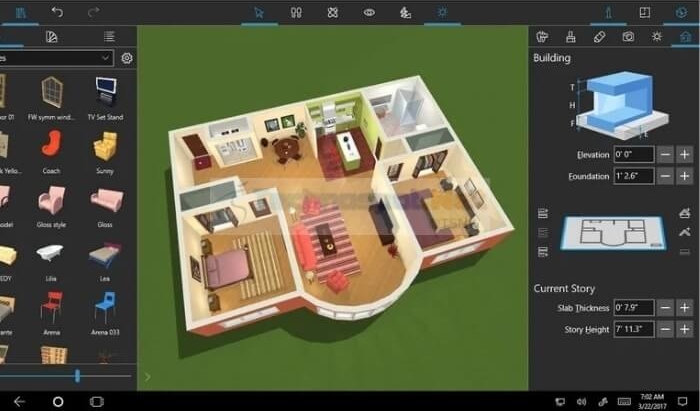 Live Home 3D for Windows, macOS, and iPadOS was designed to maximize benefit from the operating system you use to utilize the latest native platform technology. Its Live Home 3D app makes it simple for anyone to design detailed floor plans and even furnish an entire home using an easy-to-use iPhone or computer application.
The app provides detailed interior design tools for customizing your design with numerous furniture items and an extensive color palette to make the space exactly as you'd like it. The process of designing using Live Home 3D is fun and less stressful.
Plan price: $19.99/one-time payment
Download live home 3D from here
Final Words
Depending on your expertise and goals, you'll be able to select the right software to create the ideal design for your office. It doesn't matter if you're planning to create a new lobby or rework your existing floor. These online floor plan creation tools are simple to use and won't stress your budget.